Armed Forces Day
Armed Forces Day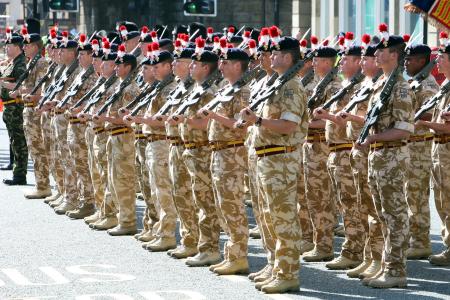 Armed Forces Day is a chance for local people to show their support for the men and women who make up the Armed Forces community: from currently serving troops to Service families, veterans and cadets.  Armed Forces Day usually takes place on the last Saturday in June but celebrations and activities take place throughout Armed Forces Week which this year runs from Monday 21 June until Sunday 27 June.
Armed Forces Day celebrations in Newcastle begin on Monday 21 June with the raising of the Armed Forces Day flag at the Civic Centre.  This will be followed by a social media campaign to raise awareness of Armed Forces Day including a focus on Reserves Day on Wednesday 23 June.  Our main Armed Forces Day events will take place on Sunday 27 June with three separate but linked events.
The day will begin with the unveiling of a commemorative plaque at the Civic Centre next to trees that were planted as part of the Growing Together project with military charity Walking With The Wounded.  The ceremony will be live streamed on the council's Facebook page.
Throughout the day a programme of short videos provided by the military will play on a screen near the War Memorial at Old Eldon Square giving people the opportunity to pause, watch and mark Armed Forces Day as they are out and about in the city.  
The event is an opportunity for local residents to celebrate Armed Forces Day and show the Armed Forces family just how important they are to our city by joining serving military personnel, cadets and veterans for a Picnic in the Park.   It is also a chance to say thank you for everything the Armed Forces for the role they played in protecting our health and wellbeing during the pandemic in a COVID safe way.
Where 
Town Moor,  Newcastle upon Tyne, NE2 4PZ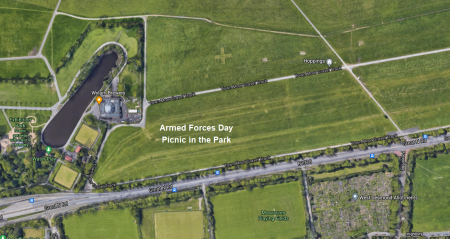 When 
11am to 3pm, Sunday 27 June 2021
What's going on
From military vehicles to fairground rides, from competitions to music there's lots going on to keep everyone entertained.  Here's some suggestions for things you won't want to miss:
Team Emotive's Rowing Boat Challenge: Team Emotive are a group of four North East veterans who will be attempting to set a World Record when they take part in the Talisker Atlantic challenge. The team aim to raise awareness of mental health issues and £100,000 for local charity Veterans at Ease.  Before setting off on a 3,000 mile journey in their 29ft Ocean Rowing Boat, Oardrey, they're encouraging local people to set a record of their own.  While Team Emotive will encounter extreme weather conditions, giant waves and wildlife those taking part in this competition are unlikely to need to worry about sun exposure and dehydration when they climb aboard a rowing boat simulator and attempt to become the Armed Forces Day Rowing Challenge Champion.  If you think you're up to the challenge or just want to show your support for this amazing crew and their boat pop by their stand at the Picnic in the Park.
Band of the Royal Regiment of Fusiliers:  The first fusilier regiment was formed in Northumberland in 1674 and they've had strong links to the region ever since.  Today the Fifth Battalion of the Royal Regiment of Fusiliers are based right here in Newcastle.  The Armoured Infantry reservists who engage critical battlefield areas in the Warrior fighting vehicle provide manpower and fire support to First Fusiliers on exercise and on operations and have been deployed in many countries across the world.  With their distinctive red uniforms and bearskins the Band of the Royal Regiment of Fusiliers are easily recognisable and we're honoured that they will play a medley of music not once but twice at the Armed Forces Day Picnic in the Park.  Catch their performances in the main arena at 11.00am and 1.45pm.
RAF Falcons Parachute Team:  Make sure you have a good view for a live parachute display from the world famous parachute display team at 1pm.  Newcastle's Picnic in the Park is one of just two displays the UK's premier parachute team will perform during Armed Forces Week.  Following the display 101 year old World War 2 hero Harry Garthwaite will Take the Salute before the team head over to the RAF stand for a meet and greet session.  
Walking Football Tournament: With EURO 2020 in full swing now's the time to put your skills to the test by getting involved in the Armed Forces Day Walking Football five-a-side tournament.  You can don't need any experience just head over to the main arena at 11.30 to get involved and with expert support on hand from the Newcastle United Foundation you might just find  yourself taking part in the final later in the afternoon.
101 Royal Artillery Regiment: Based in the North East and nicknamed the Northern Gunners the 101 Royal Artillery Regiment are the only Army Reserve unit to hold, maintain and train on the armoured tracked M270 Multiple Launch Rocket System (MLRS) and at the Armed Forces Day Picnic in the Park you'll have the chance to get up close to British Army's fearsome precision fire weapon system and meet the men and women of the regiment who were given the Freedom of the city of Newcastle in 1980 in recognition of what was then 120 years of service to the city.
Find out about the latest attractions at Newcastle's Armed Forces Day Picnic in the Park by joining the Facebook group @ArmedForcesEventsNewcastle
For more information about Armed Forces Day activities email rebecca.bolden@newcastle.gov.uk 
In order to comply with COVID-19 restrictions please adhere to social distancing and follow the rule of six or two households at all our Armed Forces Day events.
Did you know?
The RAF Falcons exciting free fall display includes advanced manoeuvres, falling at speeds of up to 120mph and their famous unique non-contact canopy stack.  And as 2021 marks their 60th Anniversary they've created a brand new exciting display made up of  several complex manoeuvres designed to captivate spectators during this special season.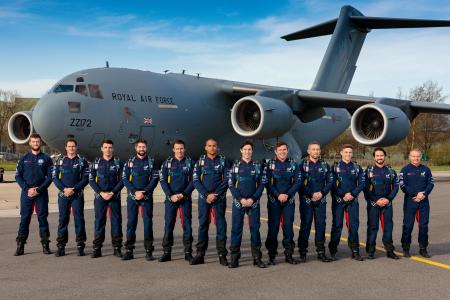 More people have climbed Mount Everest than have rowed across an ocean and when Team Emotive take on the Talisker Atlantic Challenge in in 2022 they will be attempting to set a World Record for a blind person rowing the Atlantic.  Good luck Team Emotive, Newcastle is behind you all the way.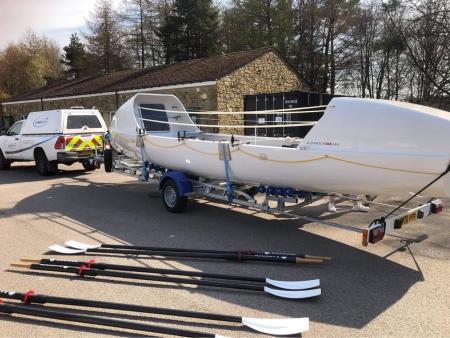 World War 2 veteran Harry Garthwaite flew 23 different types of planes during the war including the Spitfire, the Hurricane and the Blenheim, and perhaps most surprisingly, an abandoned German Bucker B2.  And he also swam in the Mediterranean with American actor and comedian Bob Hope.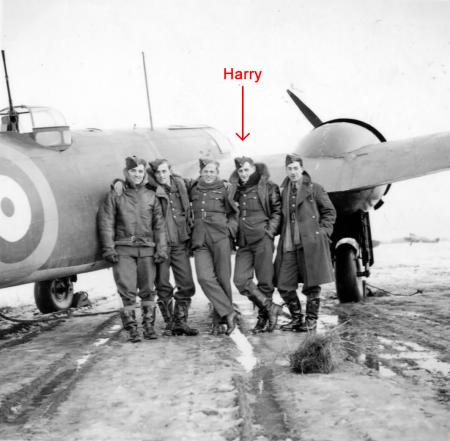 Showing support for the Armed Forces provides a much valued morale boost for the troops and their families. You can find out more about what they are doing at home and around the world by visiting the official sites of the Royal Navy, British Army and Royal Air Force.
Show your support by joining the Armed Forces Community for a Picnic in the Park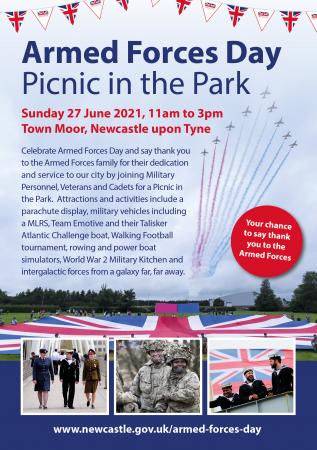 Pages in this area