7 July 2022
| | 3 min read
Almost 80,000 trees planted as North East Community Forest exceeds target
Almost 80,000 trees have been planted across the North East in five months to help tackle the climate crisis, wildlife loss and bring people closer to nature.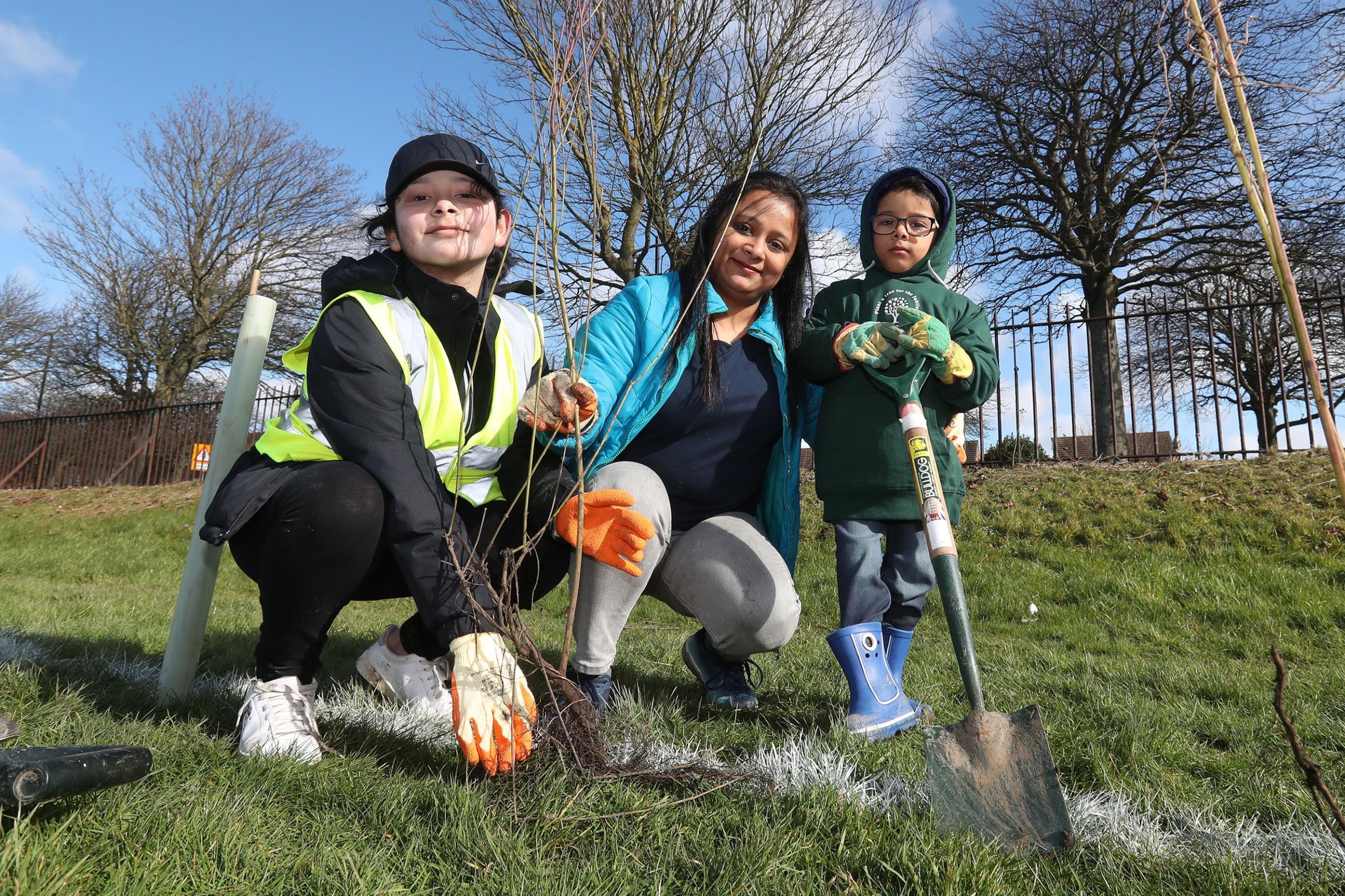 A total of 62.16 hectares of land – around 87 football pitches – were covered by the North East Community Forest during the 2021/22 planting season, well exceeding the initial target of 25ha.
The 79,503 new trees, 16 hectares of open space and 3,215 linear metres of hedgerows will capture 19,282 tonnes of carbon dioxide from the atmosphere over 30 years.
Cllr Jane Byrne, Newcastle City Council's Connect City Cabinet Member, said: "I am incredibly proud of the work of the North East Community Forest to create more sustainable communities for everyone to live, work in and visit.
"Forests are vital for the future of our planet and every tree planted will have a positive impact on people's health and wellbeing, create new habitat for wildlife, improve air quality and boost our economy.
"All of this could not have been achieved without the hard work and dedication of volunteers and our partners and we look forward to continue working together to create more wonderful spaces which will benefit our communities for years to come."
The North East Community Forest is a 30-year, multi-million pound project that will see tens of thousands of trees planted across 6,000 hectares to benefit local communities.
Its long-term goal is to increase canopy cover across Newcastle, Gateshead, North and South Tyneside, Sunderland and parts of County Durham by 2050.
When fully planted, the trees, woodlands and hedgerows are expected to capture 155,100 tonnes of carbon dioxide, equivalent to the emissions from the energy needs of 30,000 homes in a year.
Joining the established 'family' of community forests across England, the North East Community Forest was formally established on July 21 last year after a successful expression of interest was made to both England Community Forests and the Department for Environment Food & Rural Affairs (Defra).
Since its inception, which was supported by £480,000 from Defra's Nature for Climate Fund, the initiative has secured additional funding of £300,734 from the Local Authority Treescape Fund, £75,000 from the LA6 councils, £70,633 from Trees for Cities and backing from the Queen's Green Canopy initiative.
Crispin Thorn, Area Director for Yorkshire and the North East at Forestry Commission, said: "Forestry Commission is a keen champion of the North East Community Forest and we are delighted to see what has been achieved in such a short time.
"We look forward to working with partners to support the delivery of future schemes, bringing huge benefits for local communities alongside contributing to national net zero ambition and the work to support nature recovery."
For more information about the North East Community Forest, including our recently published annual report, visit the North East Community Forest web pages.