2 December 2022
| | 2 min read
Project launched to increase tree population on Town Moor Land
During this years' National Tree Week the North East Community Forest team, along with the Sheriff and Deputy Lord Mayor, Councillor Veronica Dunn and other representatives from Newcastle City Council and the Freemen of Newcastle launched the latest tree planting programme on the Town Moor.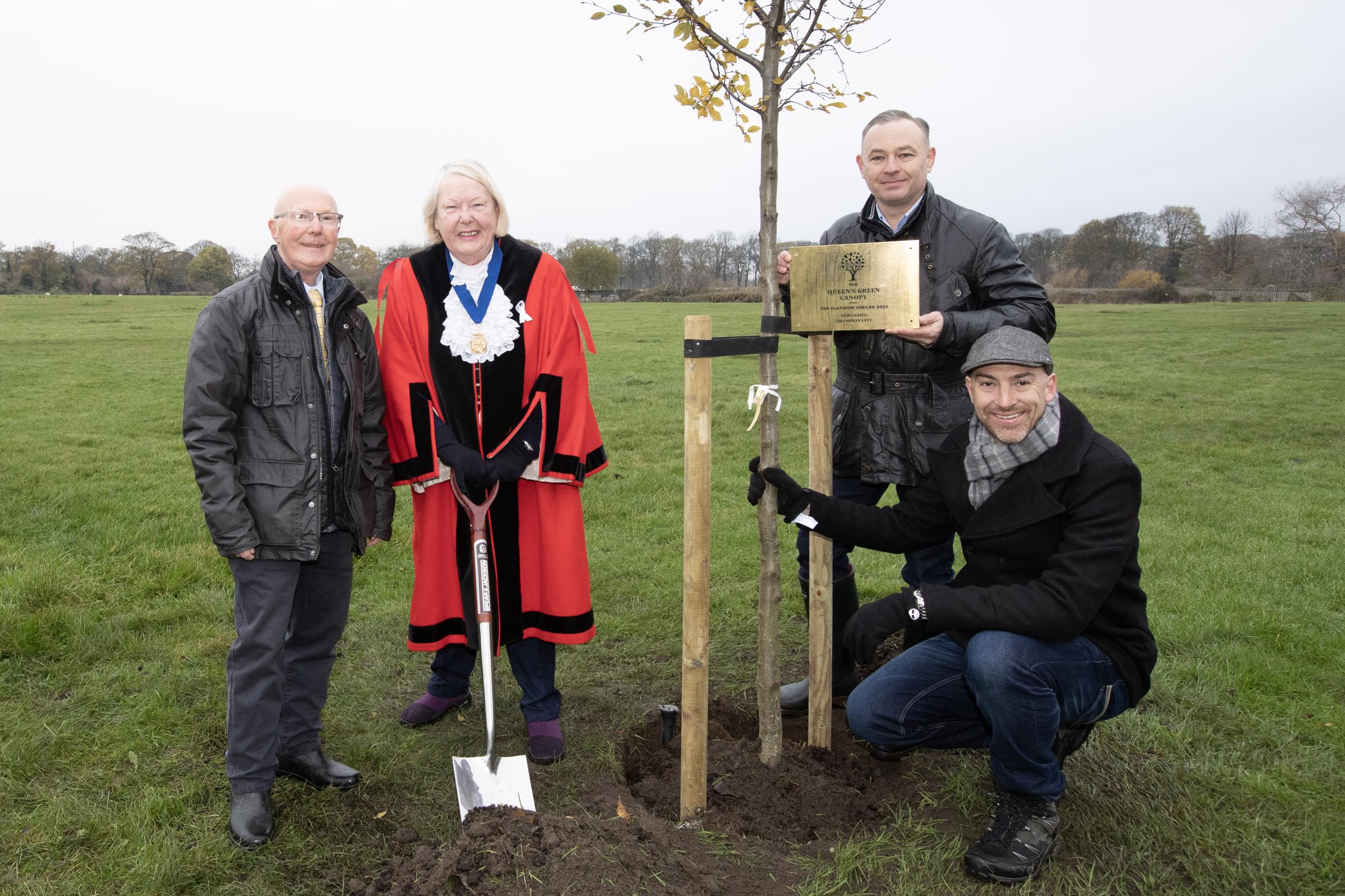 National Tree Week celebrates the wonderful world of trees and encourages more people in the area to get planting trees.
This ambitious project, which pays homage to the Queen's Green Canopy: Plant a Tree for the Jubilee, will increase the tree population on Town Moor land by a total of 411 trees and 2,875 hedgerow plants, over 10 Town Moors by the end of the 2023 planting season (31 March 2023). It is planned to undertake many more tree planting projects on the Town Moors between the Freemen, Newcastle City Council, and the North East Community Forest Team in the near future.
Cllr Jane Byrne, Newcastle City Council's Connect City Cabinet Member, said: "The work of The North East Community Forest is key to creating more sustainable communities for the people of Newcastle and beyond.
"It is great that we are able to partner with the Freemen on this project which will have a positive impact on people's health and wellbeing, create new habitats for wildlife, and help to improve air quality."
David Wilson, Chair of the Freemen of Newcastle upon Tyne said: "I am delighted to be partnering with the North East Community Forest to grow Newcastle's urban forest on our latest planting project. Improving the city's green spaces is a key priority for the Freeman and is vital for the health and wellbeing of the people who use them both now and into the future." 
Lloyd Jones, Forest Manager, North East Community Forest said: "It brings me significant pleasure and excitement to be partnering with Newcastle City Council and the Freemen of Newcastle upon Tyne on this scheme. The project provides an opportunity to plant trees and hedgerows where most people live, work and travel, and will therefore bring a suite of co-benefits to our communities and urban wildlife"
Trees greatly benefit the people living around them by having a positive impact on mental health and wellbeing, reducing stress and encouraging outdoor exercise. This is in addition to the benefits they will receive from an improved environmental quality and improved amenity which comes with planted areas
Funding for the project is being provided via the North East Community Forest Trees for Climate grant with in-kind contributions provided by the Freemen. The tree planting across the 7 Town Moor sites this season will be a mix of urban greenspace planting, wood pasture, and fruit trees and all trees planted will be recognised as part of The Queens Green Canopy.
Find out more: North East Community Forest | Newcastle City Council