Your City, Your Home - Launch Event
3 June 2019
| | 2 min read
Your City, Your Home - Launch Event
We have recently launched a new campaign – Your City, Your Home.   Last year Newcastle City Council spent £2.2m picking up 7,000 tonnes of litter, so we are asking the question - you wouldn't drop litter in your home so why drop litter in your city?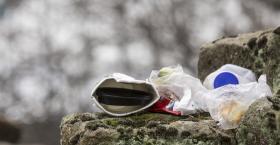 Come along to our event on Tuesday 11 June, 6pm, at Newcastle Civic Centre.  At the event you can:
Find out how you can get more involved and what support we can give you.  We will be giving out volunteer snap bands, black bags and a limited number of litter pickers. There will also be some useful information to take away, for example 'frequently asked questions', useful websites, trouble-shooting and other useful tips.
Help us to map the current litter picks and clean-up activity and connect you with other budding litter pickers.
Find out more about how we deal with complaints, litter collection requests, people who do litter and fly-tip, levels of prosecutions etc.
Find out about funding opportunities. 
Find out about our social media channels and how you can use them to promote your good work.
There's no need to book, just come along at 6pm, Tuesday 11 June, Pandon Room, Civic Centre, NE1 8QH.
For more information email gail.forbes@newcastle.gov.uk
Please share this event where possible.