Deputy leader of the council; Cabinet member for a Healthy, Caring City
Deputy leader of the council; Cabinet member for a Healthy, Caring City
Councillor Karen Kilgour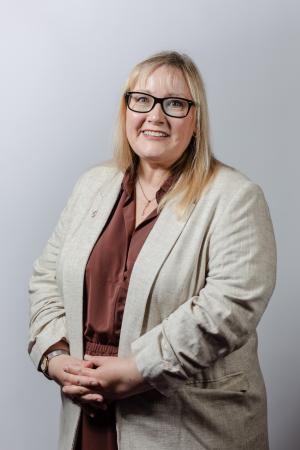 Karen supports and deputises for the Leader where needed. She works with the Leader to provide political and strategic leadership across all areas of Council delivery.
Karen ensures that the political governance and accountability of the Council are clear and effective, overseeing key planning and risk management processes.
As Cabinet member for a Healthy, Caring City, Karen is responsible for ensuring safe, effective adult social care and public health services. Her strategic focus is to reduce health inequalities so that residents enjoy longer, healthier lives and are able to live as independently as possible for as long as possible.
Responsibilities
The deputy leader and Healthy, Caring City portfolio holder is responsible for:
Political governance including Legal Services and The Newcastle Charter
Council Plan
Adult social care includes:
Adults with long term social care needs
In house and commissioned care services
Learning disabilities
Autism and mental health
Prevention
Specialist services
Business continuity and risk
Social care finance
Safeguarding
Dementia Friendly City
Support to unpaid carers to improve their health, wellbeing and quality of life
Health and social care integration includes:
Collaborative Newcastle
Adult social care financial viability
Joint funding with health (Better Care Fund)
Intermediate care
Integrated Care System (ICS)
Housing with specialised support
Political leadership in relation to legislation and guidance
Public health includes:
Delivery of the statutory public health outcomes framework
Preventative health
Embedded public health across council activity
Promotion of healthy neighbourhoods
Political lead for: Anti-Poverty Strategy