Into Film Club for Home Educated Families
Into Film Club for Home Educated Families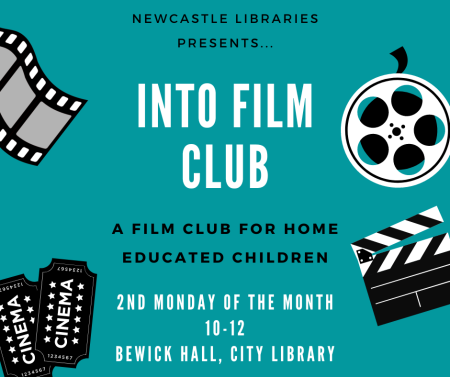 Join us on the second Monday of the month for a special film club for home educated children and their families.
Into Film Club takes places 10am-12pm in the Bewick Hall at City Library. It is a relaxed session where everyone is welcome. Feel free to bring your own snacks!
13 March - Disney's Brave to celebrate Women's History Month
April - no Into Film Club because of the Bank Holiday. There will be a free Easter family film showing of Peter Rabbit 2 on Monday 3rd April, 10am-12pm at City Library. 
8 May - The Croods to (very loosely) celebrate Local History Month
Did you know?
If you have any suggestions for future films or any activities you would like to see in your local library for home educated children, please contact us by emailing library.childrens@newcastle.gov.uk