Christmas at Newcastle Libraries
Christmas at Newcastle Libraries
Christmas with Karen Swan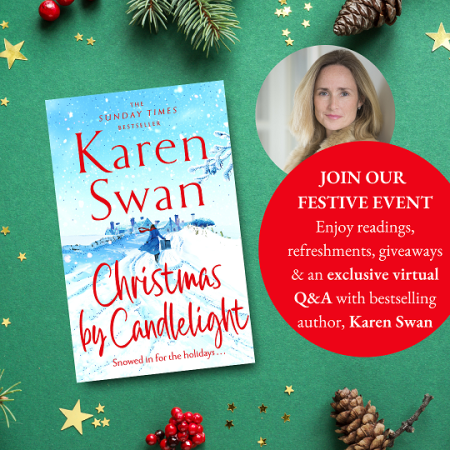 Celebrate Christmas with the master of romance Karen Swan. We'll have readings, prizes and refreshments. We'll also have an online Q&A with Karen herself and, just possibly, a glass of prosecco to help things along!
Tuesday 12 December
City Library
5.30pm - 7pm
---
Christmas stories with author Elaina Moon
Join local author, Elaina Moon, for a fantastic Christmas story and craft session. Suitable for ages 3-8. Tickets are free but must be pre-booked on Eventbrite: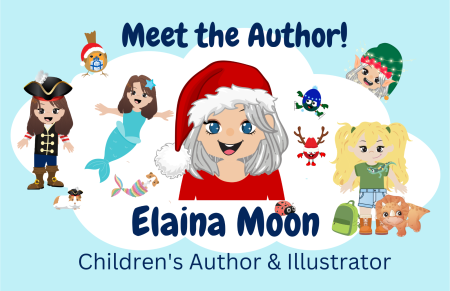 ---
Christmas Choirs
English Martyrs School Choir at Fenham Library, Friday 8 December, 10am-11.30pm and Friday 15 december 11am-12pm
Local school choirs at City Library on Monday 11 December from 10.15am - 1.45pm
Wingrove Primary at Fenham Library, Monday 11 December 1.30-2pm
Christmas Choir and Coffee at Gosforth Library, Tuesday 12 December 1-3pm (choir 1:30pm - 2:30pm)
Christmas Choir and Coffee at Kenton Library, Thursday 21 December, 1-4pm (choir from Kenton Bar Primary School will be carol singing between 1.30 and 2pm)
These events are drop in and free to all.
---
Send a letter to Santa!
Santa Claus has asked Newcastle Libraries to help him collect all the Christmas letters from children in Newcastle and of course we said yes! Post your letter to Santa at your local branch in one of our special post boxes from Monday 20th November.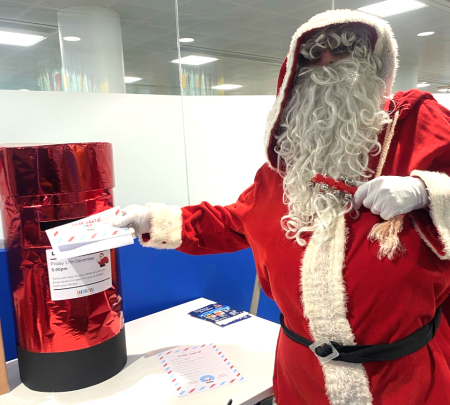 ---
Saturday Christmas Crafts at Kenton Library
Every Saturday in December from 11-1pm (excluding 23rd) come down to Kenton Library for fun, festive activities for all the family.
---
Friends of Fenham Festive Afternoon
Fenham Library, Friday 22 December, 2-4pm
Join our regular library users and groups for a festive get together in the library. There'll be refreshments, games and a little crafting too. 
---
Festive Coffee and Conversation with the Newcastle Photo Archive Team
West End Library, Monday 18 December 11am - 12pm
Join us at West End Library for a special festive trip down memory lane. Hot drinks and mince pies will be provided!
---
The Three Jolly Ghosts of Christmas Dance Performance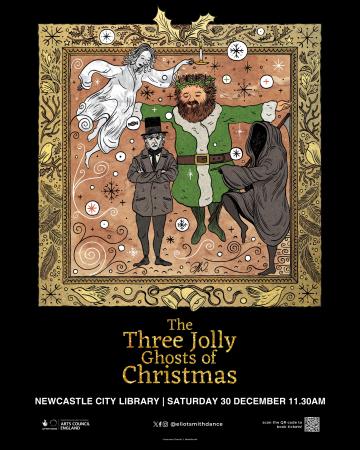 Saturday 30 December, 11.30am-12.30pm
A magical retelling of a classic festive tale, brought to life with dramatic choreography and festive storytelling by the Eliot Smith Dance Company. 
Recommended for children aged 7-11 but all are welcome. 
Tickets are pay as you feel but must be booked in advance via eventbrite.
---
Winter Kid's Craft Activities
Join us in January for cosy crafts at your local library. Learn a new skill like making pompoms and make your own pompom animal. Recreate yourself as a peg doll or make your favourite character from a book!
Tuesday 2 January

Cruddas Park Library, 11am

Fenham Library, 11am

High Heaton Library, 2pm
Wednesday 3 January

Blakelaw Library, 11am

City Library, 2pm
Thursday 4 January

Outer West Library, 2pm
Friday 5 January

Walker Library, 11am

East End Library, 2pm

Gosforth Library, 2pm

Kenton Library, 2pm 

West End Library, 2pm
Saturday 6 January 

Denton Burn Library,  11am