Movies at Newcastle Libraries
Movies at Newcastle Libraries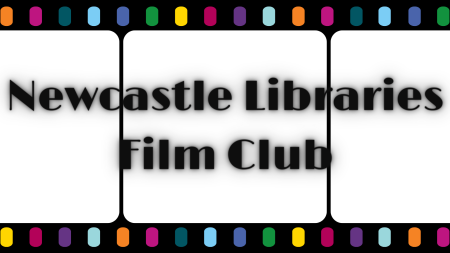 The Newcastle Libraries Film Club showcases movies from around the world and throughout the year. Our screenings tie into important events, whether that's Holocaust Memorial Day, LGBT+ History Month or Women's History Month.
Our film screenings take place in the Bewick Hall on Level 2 in City Library.
Check our Eventbrite page for full details of upcoming screenings, and to book a free place

Community Cinema
Do you have an idea for a film screening? If so, we'd love to help you out. You can get in touch with us at information@newcastle.gov.uk, and we'll see what we can do.
Before emailing, please make sure you have the following information:
Some information about the event you would like to host
The date and time you would like to host the event
Do you require refreshments (tea and coffee)?
Please also check that the film you would like to screen is available through our film license. Follow this link and search for your film. If it is not available we will unfortunately not be able to screen it.
Did you know?
You can borrow DVDs from City Library? Check out our full DVD catalogue, find your favourite or try something new!
Interested in learning about the film industry? Learn everything from writing a screenplay to editing and lighting by borrowing from our selection of books about movies.