Local elections
Local elections
On this page:
We will keep all Covid-safety measures under review for all future elections.
May 2022 election results
The full results are available on our Elections Live page.
Following the May 2022 local elections the council now has:
51 Labour councillors
21 Liberal Democrat councillors
3 Newcastle Independents councillors
3 councillors who stood as independent candidates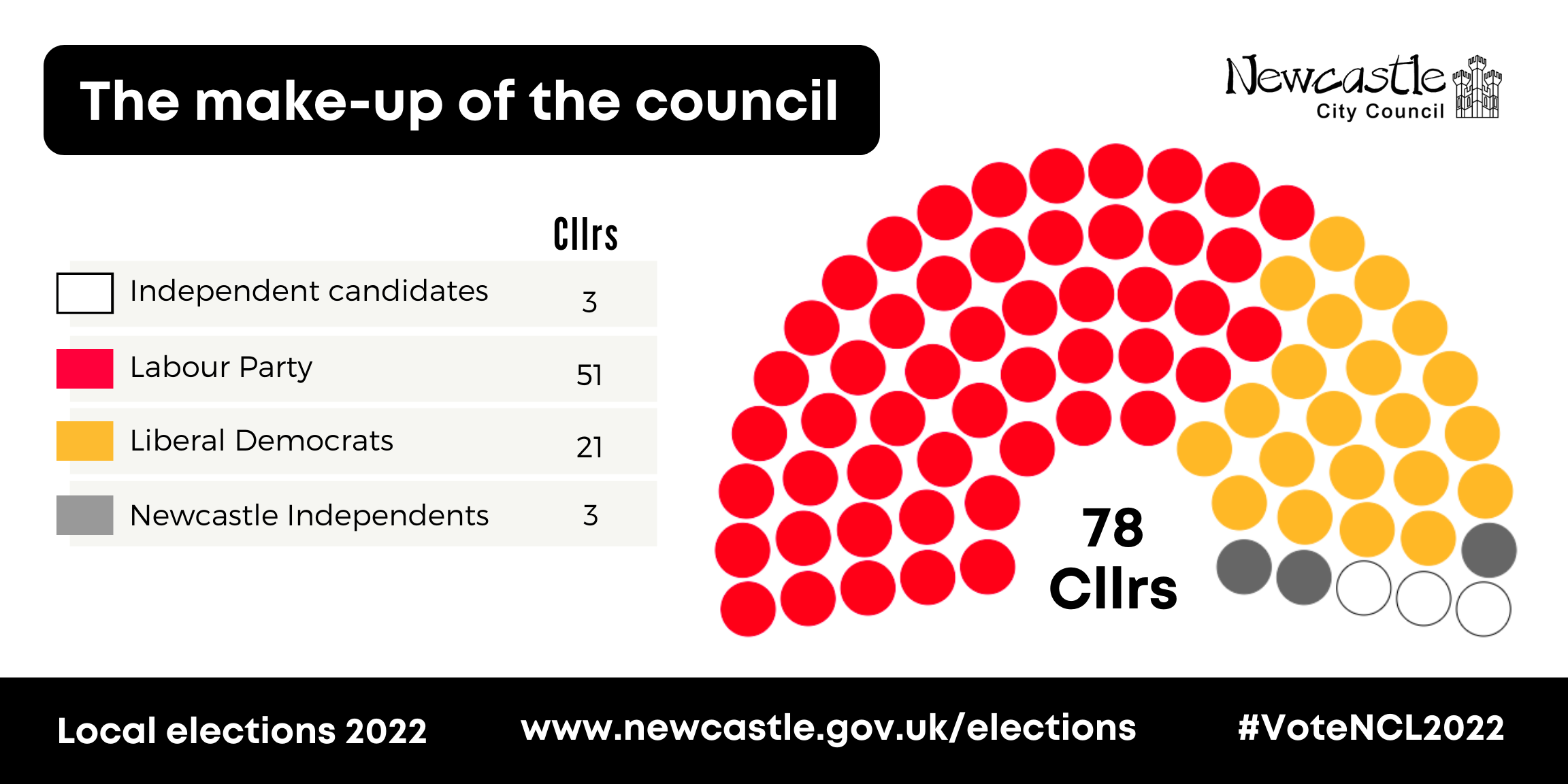 Official notices
Results by ward
Details of the number of votes cast for each candidate (known as the declaration of result of poll) is available for:
Voting
To be able to take part in local elections you need to be registered to vote.
Standing for election
If you are interested in standing for election as a councillor in Newcastle in future elections, please email us.
More information on standing for election as a councillor is available from: