Toon Trail - Summer Scavenger Hunt Trail
Toon Trail - Summer Scavenger Hunt Trail
What is the Toon Trail?
The Toon Trail is a free and virtual summer scavenger hunt trail aimed at young people and their families over the summer holidays, with the chance to win some excellent prizes just by participating!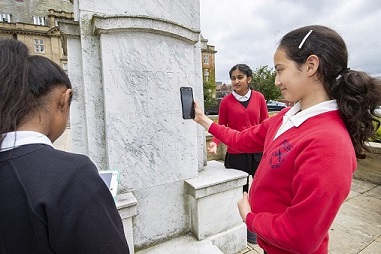 There are three trails you can choose to follow around Newcastle, leading you through a series of fun activities that will have you jumping, posing, exploring and investigating Newcastle City in a way you've never done before! Each trail has been specially designed by the young people from the Newcastle Youth Democracy Group to encourage exercise, wellbeing and engagement with our wonderful city.
You can choose to take part in just one of the Toon Trails or choose to do all of them across the summer holidays, as the trails will be available from 26th July and run until 1st November.
What different trails are there?
There are three trails you can take part in:
Toon Trail: Rivers and Bridges
Newcastle is famous for its bridges across the River Tyne, but what other things can you see along the Quayside? Starting from the Baltic Museum, Rivers and Bridges will take you through some of the hidden histories of the Quayside before finishing up at the High Level Bridge. This route takes approximately 1 hour to complete.
Toon Trail: Castles and Churches
Newcastle Castle is a famous landmark in the city centre - but what other buildings and places are there to see and explore in the city centre? Starting at Newcastle Castle and finishing at Blackfriars, this trail will have you meet with the hidden guardian of St Nicholas' Cathedral, and learning about scientific discoveries made in our city. This route takes approximately 1.5 hours to complete.
Toon Trail: Monuments and Parks
Newcastle is a great city to explore culture and history, but have you visited all the coolest spots? Starting the trail at St James' Park, before winding its way through Exhibition Park and down towards Grainger market, we encourage you to look up and spot some of the stunning buildings you might not have noticed before. This route takes approximately 2 hours to complete.
4.  October half-term special
We have produced a special map and trail especially for families to complete over half term week.  It will only take 30 minutes to complete.  Follow the map and complete 8 questions to be in with a chance of winning some great prizes.
An ideal activity to entertain the kids during the half term holidays before the excitement of Halloween.
To enter – pick up a copy of the toon trail map from City Library or download and print and the map.
Please post your completed entry into the box at City Library no later than 31st October.  Or you can email your 8 answers to vicky.hartley@newcastle.gov.uk.  Prize winners will be notified by the end of November 2021.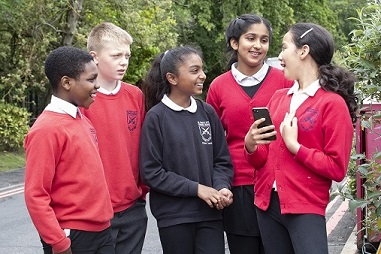 How can you get involved?
There are a few different ways to get involved in the Toon Trails.
The OurPlace App
OurPlace is a free mobile app developed by Open Lab at Newcastle University which supports communities to create and share interactive learning activities about the places they care about most. Using audio recordings, pictures and stories to help each trail come alive, OurPlace will give you the most exciting Toon Trail experience.
The  OurPlace app is available for both iOS and Android, and is compatible with phones and tablets.
Download the app from the App Store
Download the app from Google Play
You will need an Apple, Google or Facebook account to login to the app. Navigate to your chosen Toon Trail and select it to begin the activities.
Data connection is not required en route to upload your response and will remain 'pending' until a connection is made. Once your device connects to a network, your entry will be uploaded.
Download the activity pack
If you would prefer to take part in the Toon Trails through a paper-based activity booklet, we've made our activities available for download so you can print them at home.
You can email your pictures of your completed activity booklet to m.venn-wycherley@ncl.ac.uk as proof of entry into the prize draw with the subject line 'Toon Trail Entry'.
How do you enter the prize draw?
At the end of each trail, you have the option to submit your completed activities as an entry into the prize draw that will take place end of October. If you plan to use OurPlace, there is an online form to complete with your contact details and your entry will be uploaded automatically to the prize draw. In the case of email entries, please ensure your email has the subject line 'Toon Trail Entry' to ensure your application is counted.
Each family can only submit one entry per trail, which allows for a maximum of three entries to the Toon Trail prize draw until 3rd October. Winning entries will be selected at random from submitted trails by end of October.
Prizes up for grabs are all from local Newcastle shops and businesses, ranging from shopping vouchers, to meals, to historic tours!
Confirmed prizes
-    Newcastle Eagles Basketball – Family ticket
-    Go North East – tickets for toon tour
-    Centre for life family ticket 
-    A range of food prizes from Grainger Market 
-    Victoria Tunnel Tour tickets 
-    Blackfriars – voucher for family meal and historical tour
-    Afternoon tea for four from Eats Cafe - delivered by Grainger Deliveries 
-    Breakfast for four at Oliver's Cafe 
-    French oven Bakery Box worth £20 
-    Hector Hall fruit and veg selection box worth £30 - delivered by Grainger Deliveries
-    £20 of products  From Dumpling and Buns  
-    £50 value family food Hamper with Grainger Deliveries 
 
Why was the Toon Trail project developed?
This project the result of a collaboration between Newcastle City Council and Open Lab at Newcastle University, exploring how we can jointly tackle the challenges of wellbeing and health in line with the Council's Community Champions network. The Community Champions program (https://www.newcastle.gov.uk/services/public-health-wellbeing-and-leisure/public-health-services/coronavirus-covid-19/community)  aims to help residents stay up to date with the latest guidance from public health bodies and to protect each other through sharing of guidance and advice to protect
Open Lab at Newcastle University is an interaction design and computing research lab in the School of Computing, which aims to create technologies which solve real world problems using human-centred design with a focus on digital health, sustainability, education and democracy.
What happens if I have feedback, questions or queries about the Toon Trail?
If you would like to leave feedback after completing the trail, please find a survey here (https://forms.office.com/Pages/ResponsePage.aspx?id=yRJQnBa2wkSpF2aBT74-h-mKGnuDFQtAjHEXuN1udMpUM1RBS0RIQ0E0NjY4WkZXNks5Mk5aUzRaRi4u)
If you have any questions or queries about the Toon Trail, please contact m.venn-wycherley@ncl.ac.uk