Our website will be undergoing essential maintenance from 9am on Friday,  21st of November for a short period of time. Please avoid completing any online forms during this time. Apologies for any inconvenience this may cause.
13 March 2019
| | 3 min read
Ambitious plans for Central Station
The latest round of multi-million-pound improvements to Newcastle Central Station will be considered by councillors.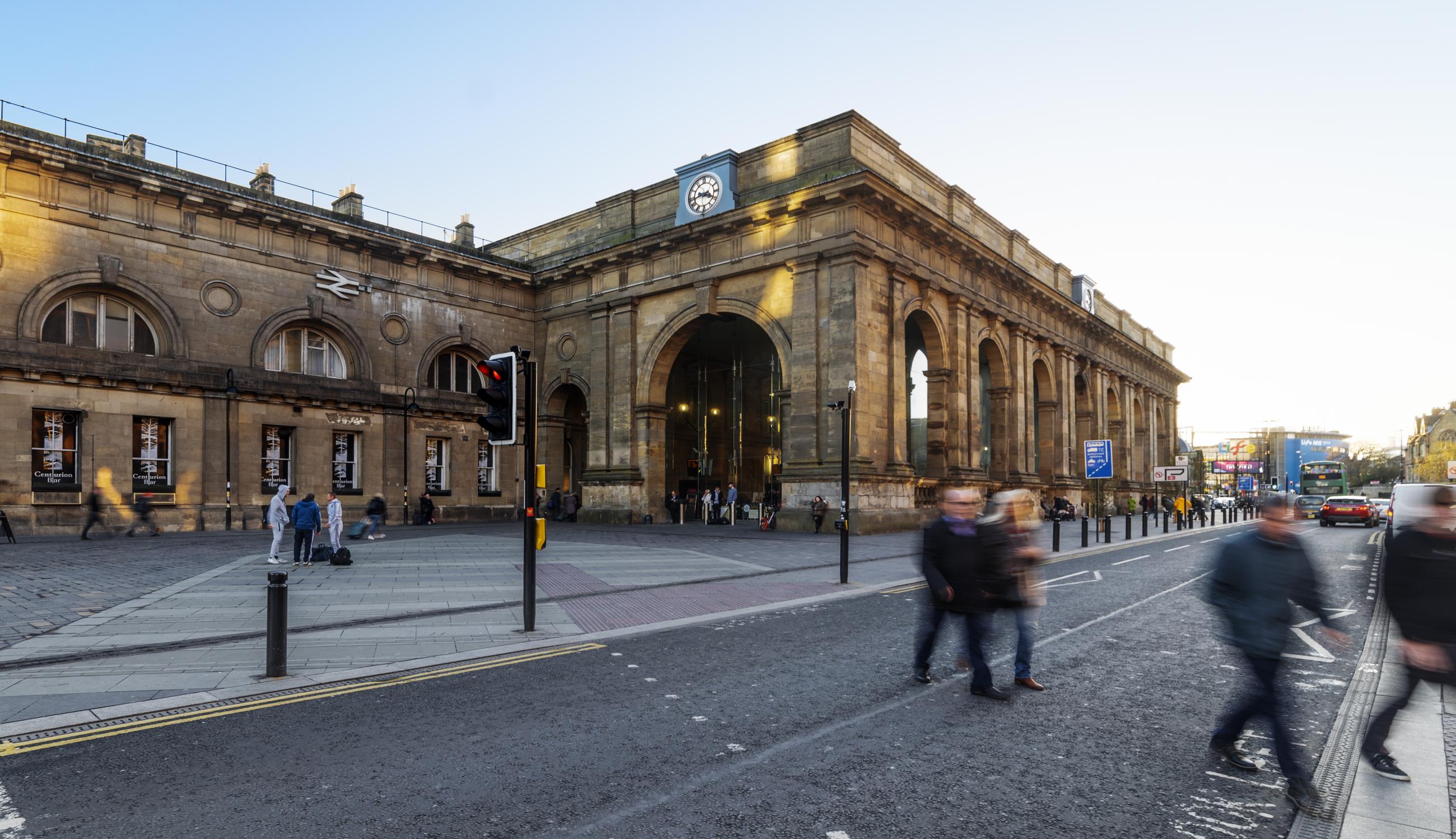 The package of measures is designed to help the station - and the surrounding area - cope with increasing passenger numbers and traffic.
It follows earlier improvements in which the station entrance was closed to traffic and a glass portico built to improve passenger experience, alongside new public open space.
On Monday (Feb 25) Newcastle City Council's Cabinet will consider spending £5.2m to create:
new space for passengers in the station
a new station taxi pick-up point
changes to short-stay parking
a new access road to open-up a nearby site for housing and offices
a new west entrance connecting the station to the Stephenson Quarter
It is also hoped the improvements will attract greater investment, reinforcing Central Station as the principal rail gateway to the North East. It comes just weeks after Transport for the North unveiled a £70bn plan to improve rail and road connections in the North with the East Coast Mainline a priority.
Cabinet Member for Employment, Cllr Ged Bell, said: "The Central Station is the jewel in the crown of the North East rail network. The glass portico and shops have given visitors a much more pleasant arrival.
"However, with more and more people using rail, we need to make further changes in and around the station, so it is fit-for-purpose, and we can meet air pollution targets with better traffic flows at the front of the station.
"These initial proposals may be modest, but they are also an important step in delivering a wider vision. They show our desire to see the station and the surrounding area open for development and passenger's enjoying their experience.
"Opening up the Forth Goods Yard could lead to new housing, offices and a multi-storey car park that will create jobs and widen the city's housing offer."
The report, entitled Central Gateway Phase 2, says the East Coast Mainline is critical to the region's success with 30 trains a day leaving for London and over 40 for Edinburgh - figures expected to rise. Passenger numbers are expected to rise from 8.7m to 12m by 2023.
The success of the project will depend on partnership working between the council, Network Rail and London North Eastern Railway LNER.
Paul McKeown, Network Rail Director of Sponsorship and Business Development, said: "We are delighted to be working with Newcastle City Council and London North Eastern Railway to improve Newcastle Central Station and enable development of the area which surrounds it.
"This is an exciting project which has the potential to unlock growth for the communities and economies in the North East which our railway serves and to have very significant benefits for passengers, local residents, and other station users."
Chris Cunningham, Head of North Region at LNER, said: "These plans would make a huge difference to improving access to the station and will make it easier for those visiting to explore the city. 
"We're really excited about the project and look forward to working with Newcastle City Council."
If Cabinet approve the report, work will begin later in the year and will be completed in 2021. The wider investments that achieve the masterplan are scheduled to complete in 2023 subject to funding and approval by the council's rail partners and the Department for Transport.