Working for Newcastle City Council
Working for Newcastle City Council
Working for the City Council in Newcastle isn't like any other job. Everything we do has an impact on the people that live in our City so our commitment, diligence and energy have to be second to none.
Many people are surprised at the variety of roles that the Council offer. It's certainly more than most expect and the breadth of talent that we employ and require is quite remarkable.
We currently employ over 5,000 staff in a range of services from gardeners to market managers, road menders to architects. They're supported by equally varied staff ranging from accountants to solicitors, administrators to press officers.
As a council and as a city we have high aspirations including delivering the vision of a vibrant, inclusive, safe, sustainable and modern European city. At the same time we need to deliver ambitious change to keep to our financial targets.
Our people are the key to delivering successful outcomes for our customers and citizens, which is the focus of our work. We are driving organisational performance, transforming the way we work together. You can find out more about our Vision and Values, in our Council Plan.
Please take the time to explore the opportunities we currently have on offer, but if you don't find any that suit you now, please don't forget to set up email reminders so that we can tell you about jobs that suit your skills when they occur.
Newcastle - a great past and an exciting future.
Our great city, once at the forefront of industrial innovation, is now at the forefront of science, learning and culture. We have a deserved reputation for being one of the friendliest and liveliest cities in Europe and one of the most cosmopolitan in the country.
As a place to work it also has a lot to offer with all areas of the region being serviced by one of the most comprehensive public transport networks anywhere in the UK. There has been an enormous amount of investment bringing large numbers of jobs, not least within the service sector of which the Council is the largest employer. Surveys often suggest that people in the north east enjoy a better quality of life than anywhere else in England, not least because of a relatively low cost of living.
Outside of working hours Newcastle has something for everyone's social taste. The newly restored Grainger Town is second only to Bath for its number of listed buildings. The dynamic Quayside area has some of the city's quality restaurants and cafes, traditional pubs and contemporary bars, and the city is rich with live music and theatre. Not forgetting sport with Newcastle Falcons, Newcastle United and the Great North Run.
The region has beautiful countryside, a dramatic coast line and friendly people. We're the regional capital for over two million people across North East England, with significant influence within the region. We're working towards being a truly competitive city, becoming dynamic and entrepreneurial at the heart of the regional economy.
Newcastle is increasingly a European regional centre of national and international significance.
Staff Benefits
Working in North East England offers a good quality of life; and working at the heart of the region is Newcastle City Council. As one of the region's largest employers, we can offer a range of benefits to staff including:
Work life balance
We offer flexibility through various schemes including job sharing, home working, flexible working, part-year working, and compressed hours. We also operate flexi time.
Pension Scheme
Staff are entitled to join the Local Government Pension Scheme. This offers an index linked retirement pension and the possibility of a tax free lump sum based on the career average earnings, together with ill health, redundancy and death benefits.
Health at work
Your health at work is important to us. We offer a full occupational health service to employees, including a drop in centre for minor first aid and advice on minor ailments and conditions. We also offer a physiotherapy and vision screening service. In addition to this we have an Employee Assistance Programme offering a free 24 hour confidential helpline to all employees and their immediate family.
Staff Travel Scheme
We offer our employees an interest free travel scheme for public transport where the cost of an annual pass for bus, metro or network travel is spread across the year. There are often significant reductions on price too.
Annual Leave entitlement
We offer a generous annual leave entitlement of between 23 and 30 days dependent on the job you do, grade and length of service.  This is as well as eight statutory bank holidays
Learning and Development
We aim to ensure you have the skills and experience to carry out your duties effectively and make a full contribution to the overall success of the organisation.
Career Break Scheme
You can request a break from work whilst maintaining your continuous service. Some typical reasons for requesting a career break may be to travel, pursue further education or to take care of dependents.
Staff groups
The Council has established groups where employees can meet to share information and raise awareness. These include the Black and Minority Ethnic staff network, the Disabled employees' network and the Lesbian, gay, bisexual and transgender staff network.
Helping you go green
Staff can use pool cars for journeys on Council business. This means they can travel into work by public transport or bicycle and avoids adding mileage to their own vehicles.
Give as you earn
Donations to charity can be made by deductions from salary.
Leave
In addition to maternity, adoption and paternity leave, we offer eligible staff maternity support leave, parental leave, and special leave.
Trade Unions
We work closely with trade unions and encourage employees to belong to a recognised Trade Union.
Did you know?
We have a reputation for being one of the
friendliest and liveliest cities in Europe.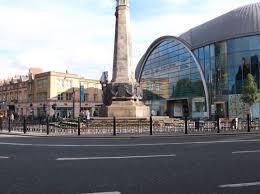 Haymarket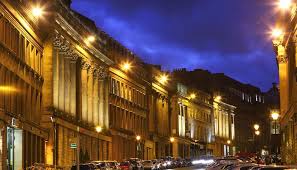 Grey Street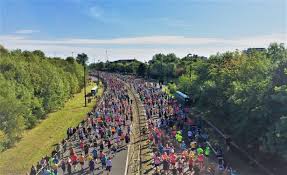 Great North Run