25 October 2019
| | 2 min read
Avison Young give back to Newcastle
Thirty volunteers from Avison Young Newcastle have supported the city council's Your City Your Home campaign as part of their annual global day of giving.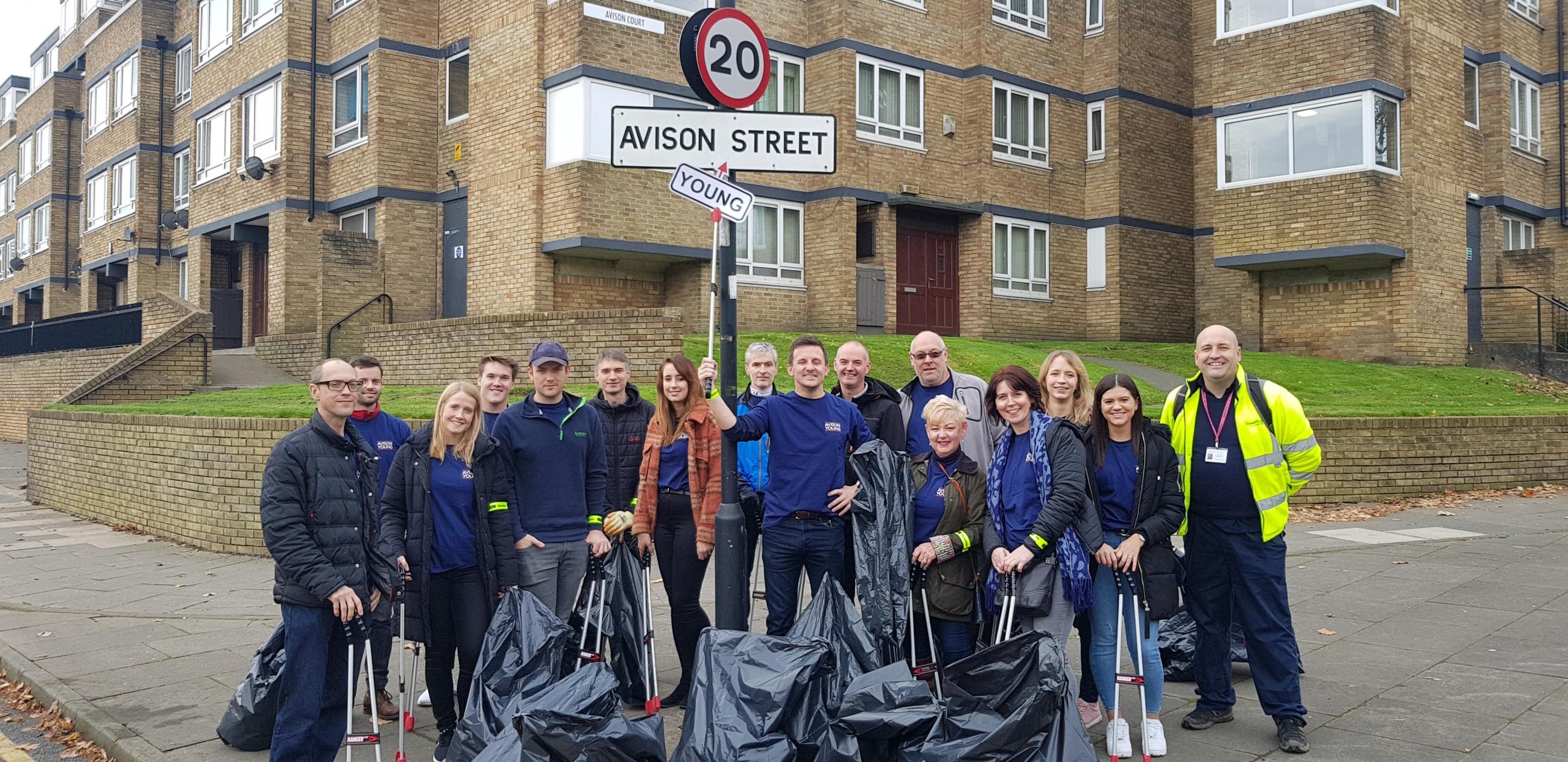 The group devoted their day to completing a litter pick around Arthurs Hill and helped to clean the aptly named Avison Street as part of their community activity.
Around 50 bags of litter were collected by employees from the leading commercial real estate services firm's local office, based in Newcastle city centre.
Over 5000 people from Avison Young offices across the world have taken part in community activities, with each office choosing its own community project to assist.
The Newcastle team chose to support the council's ongoing anti-littering campaign after seeing other businesses and community groups taking part in litter picks across the city.
Cllr Nick Kemp, Cabinet Member for Environment and Regulatory Services said: "Littering is a major issue in our city and that's why earlier this year we launched our city-wide anti-littering campaign to help change residents' attitudes towards littering in Newcastle.
"We are working alongside community groups and businesses in the city to help host litter picks and clean-ups to help keep the city clean and working with prominent businesses including Avison Young is extremely important to us.
"I would like to thank all of the volunteers at Avison Young for choosing to support our campaign and for hosting this successful litter pick that helps to highlight the great impact volunteering can have in our city."
Derick Jackson, Principal and Head of Commercial Property Management at Avison Young, Newcastle said: "Our Newcastle office is noted for contributing to charitable causes and community groups, so we have fully embraced the AY Day of Giving.
"We are proud to be able to support the council's ambitions for our great city and the Your City Your Home campaign and would wholeheartedly recommend that others get involved and show their support."
The Your City, Your Home campaign has its own website www.yourcityyourhome.co.uk with lots of information to help people plan their own clean-up activity, whether this is over this weekend or at any time.
This website also gives people the opportunity to promote their clean-up activity and ask others to join them. Everyone who uses social media is encouraged to use #yourcityyourhome to demonstrate Newcastle is coming together to help look after the city.
Email hello@yourcityyourhome.co.uk for more information.