3 August 2021
| | 3 min read
Bulky waste collection changes increase opportunities for pick-ups
Households looking to dispose of large items of rubbish can do so more often thanks to changes to Newcastle City Council's bulky waste service.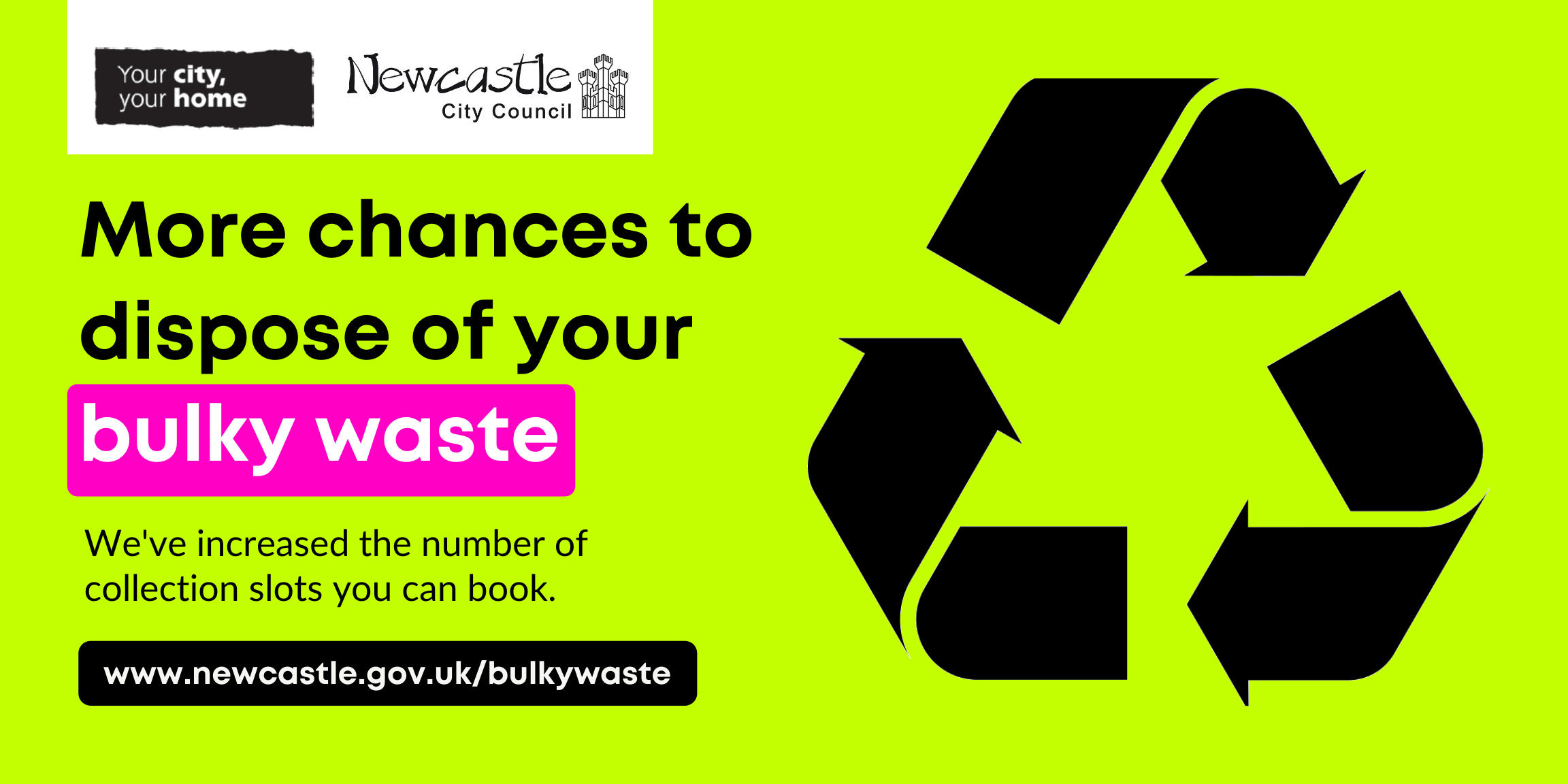 Previously the dates available for the authority's paid for collections was linked to a property's fortnightly general green bin pick-ups.
But now, from Monday August 2, residents will have more choice, with slots for most items available every weekday, and specific white goods collections every Friday.
Cllr Ged Bell, Cabinet member for development, neighbourhoods and transport, said: "We are always looking for ways to improve the services that we offer to residents.
"While we have maintained our regular general waste, recycling and garden waste collections throughout the pandemic, and our recycling centres have been open for the majority of that period, we have seen a huge demand for our bulky waste collection service.
"It is great to see that we can now make changes to increase the amount of choice residents have when booking a paid for pick up, helping our households to dispose of more of their waste in a responsible manner."
Crews will make paid-for collections of household items that are too large to dispose of in a domestic waste bin from Mondays to Fridays.
This will see residents who book from August 2 onwards offered up to 10 times the options for booking a collection compared to the previous system.
Previously booked pick-ups will take place on their agreed date.
To improve the efficiency of pick-ups white goods only slots – for items like fridges, freezers, dishwashers, washing machines, tumble driers, and ovens – will be available every Friday.
And the 25% discount on the cost of booking a bulky collection, which has been in place during the pandemic continues.
Book a bulky waste collection
For more information about arranging a paid for bulky waste collection please visit www.newcastle.gov.uk/bulkywaste.
Alternatively, to book a pick-up, call 0191 2787878 and ask for "Your Local Services."
Residents reminded to put bins out on time
Residents in Newcastle are also being reminded to put their bins out on time.
If it is your bin day then bins must be placed on the kerbside or in a back lane by 6.30am.
Crews can attend at any time from 6.30am to 4.30pm and if a bin is not out in time then they will not return for it.
You can check your bin day here.
Or for more information see our bin policies and rules.