1 April 2020
| | 4 min read
Citylife Line begins issuing support to hundreds of residents during lockdown
More than 300 people in Newcastle have received support from a coronavirus support service set up to help residents cope with isolation and lockdown.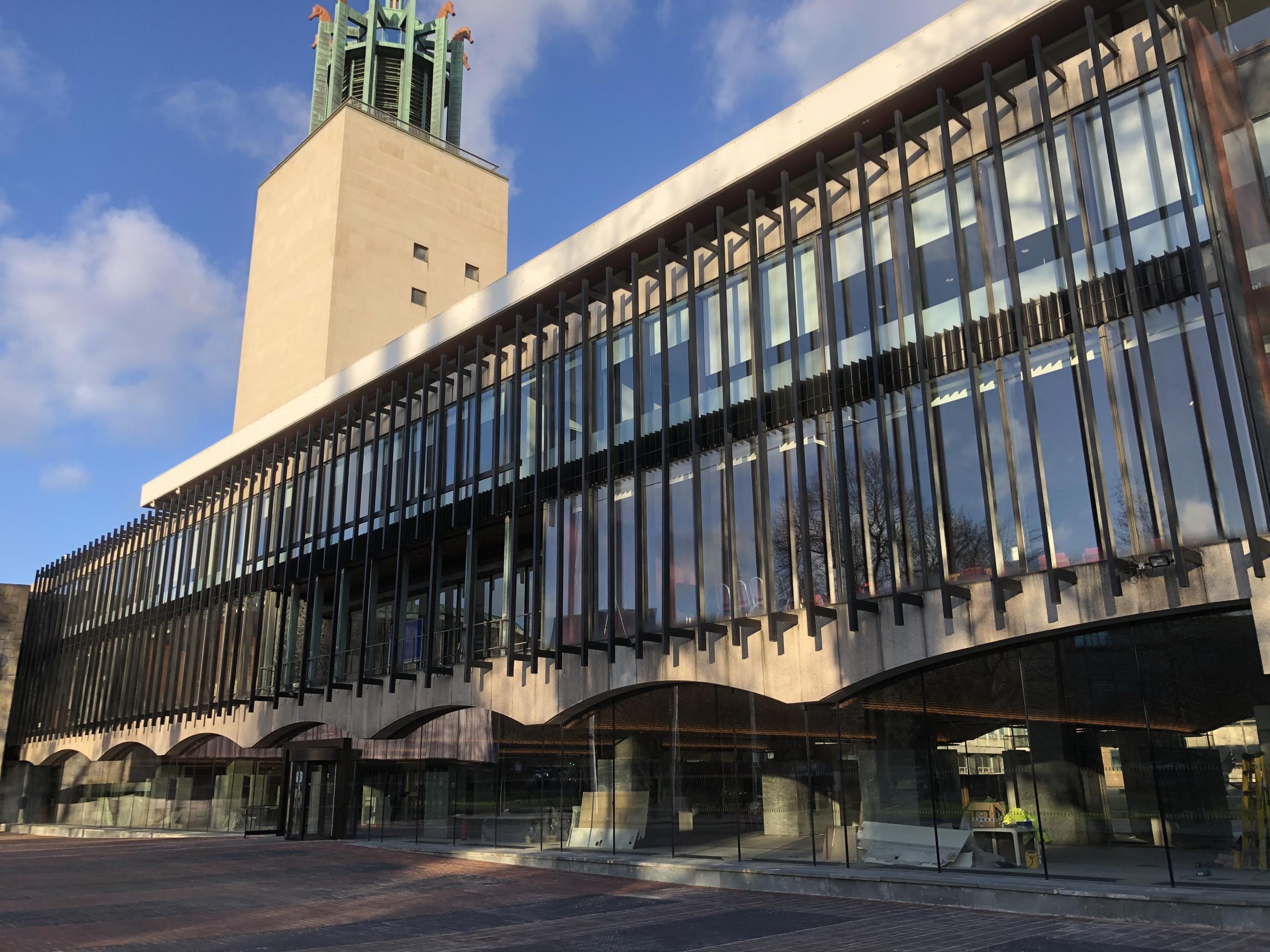 Citylife Line has also seen approximately 1000 residents sign up to volunteer in their community as people struggle with being cut off from their usual support networks.
As of Thursday April 1, 309 people had contacted Citylife Line to let Newcastle City Council know they needed support.
Many of these were concerned about access to food, while others have enquired about getting hold of other essential items as social distancing rules and measures to protect the most vulnerable prevent people from leaving their homes.
The council has helped ensure food parcels have been delivered to households across the city and has sent staff to pick up medicines or deliver other basic essentials such as sanitary products to people unable to get out themselves.
Those pledging their support to others have had their details taken and the staff at the Volunteering Centre are working with community and voluntary sector organisations to identify where help is most needed and will allocate people accordingly. Those volunteers will begin be assigned to organisations from today.
Newcastle City Council Chief Executive Pat Ritchie gives an update on developments in the city during the coronavirus outbreak
Pat Ritchie - Coronavirus update
Cllr Nick Forbes, Leader of Newcastle City Council, said: "It fills me with great pride to see our city coming together in these uncertain times. Coronavirus is impacting on every family, street, community and business and it is incredible to see such high numbers of people stepping forward to help others in their time of need.  
"As soon as CityLife line opened an army of volunteers, community sector organisations and charities offered support.  I would like to personally thank each and everyone one of them and Connected Voice for helping harness this good will.
"Crucially, as soon as we receive a call for emergency support we are in a position to provide this. Council staff are working around the clock to protect the most vulnerable people in our city and many of our outstanding voluntary and community sector organisations are on hand to provide additional, tailored support.
"Citylife Line has already helped by delivering food packages, delivering essential items and collecting prescriptions and has volunteers ready to help walk dogs or even just have a chat over the phone.  
"Rarely has such a huge community effort been needed as badly as it is right now. Please don't feel you've got to struggle on and cope by yourself - if you need help, let us know and we will get you assistance. No one in Newcastle should feel alone, at risk or concerned during this time and Citylife line is there for everyone. It represents the best of Geordie values, pulling together to support each other in a time of crisis."
Lisa Goodwin, Chief Executive of Connected Voice, said: "Our local charities and community groups are facing unprecedented pressure during this pandemic. Many of them have had to close their doors or furlough staff. But despite these challenges most of them are still offering services to support local people through the crisis.
"City Lifeline is helping to place additional volunteers with those charities who need them, and it is also helping to ensure that people are not falling through the cracks in areas with fewer voluntary and community organisations on the ground.
"We are proud to support this initiative and our staff team are now working in partnership with Council staff to allocate people in need to the right community support."
People can submit their requests for assistance by visiting www.newcastle.gov.uk/citylifeline and submitting a webform. If people have difficulty accessing the internet, they can call 0191 2778000.
Keep up to date with wider development across Newcastle at www.newcastle.gov.uk/coronavirus