2 June 2020
| | 2 min read
Civic Centre lights up purple to support Black Lives Matter movement
From Tuesday 2nd June Newcastle's historic Civic Centre will be lit purple to show support and solidarity for the Black Lives Matter movement.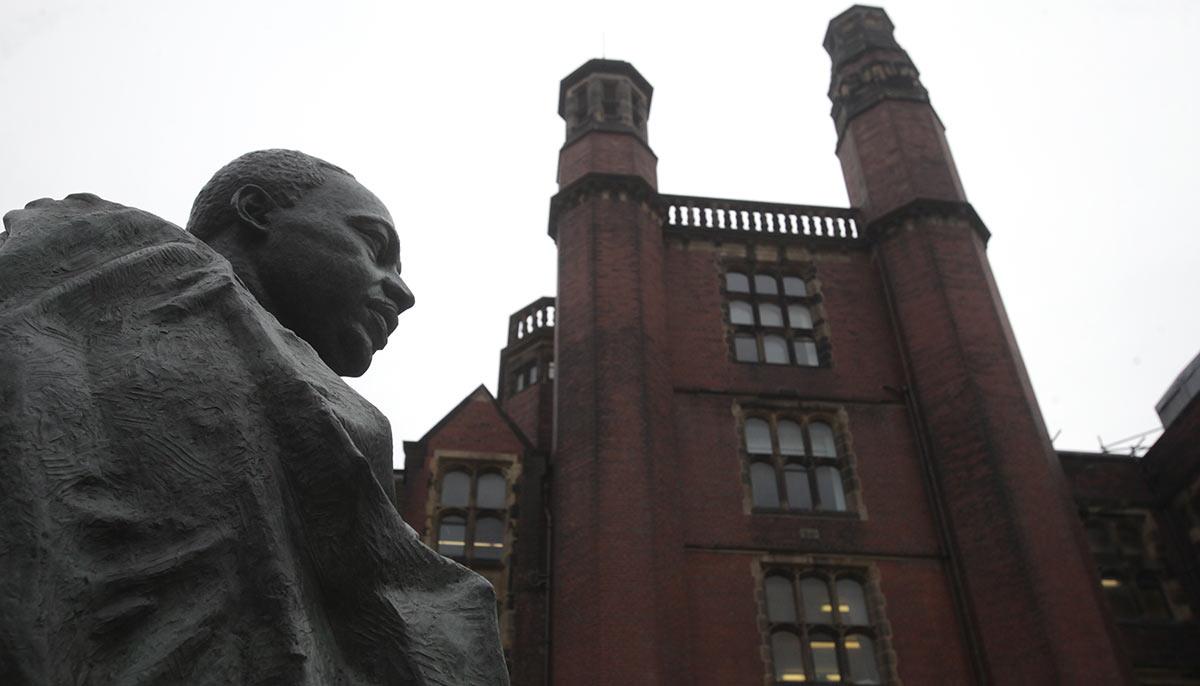 Black Lives Matter is a global campaign against violence and systematic racism towards black and ethnic minority people. It has been the driving force behind protests taking place across the world following the death of George Floyd at the hands of a Minneapolis police officer.
There has been worldwide outrage after a video showing the officer kneeling on Mr Floyd's neck went viral. For the last six day's protests, both peaceful and violent, have been held in several US cities. Further peaceful protests have been held in London, Manchester and Cardiff over the weekend.  
Newcastle City Council Leader Nick Forbes asked specifically for the Civic Centre to be lit purple as a sign of support, he said:
"It is important that everyone takes time to pause and reflect on the horrific death of George Floyd and this ongoing global situation; on behalf of the city of Newcastle I would like to offer our thoughts to everyone affected by these awful events.  
"Newcastle is proud to be a safe, welcoming city with many vibrant and diverse communities. We do not welcome any form of discrimination, hate speech or racially motivated activity and that is why we stand united with the Black Lives Matter movement.
"The scenes of violent protests in America are shocking and I know many of our communities will be feeling pain, anger and sadness at the chaos that is tearing communities apart.
"At a time when the world should be coming together to overcome a shared enemy, the issue of institutionalised racism has reared its ugly head once again and split our global family.  
"I would encourage anyone, regardless of their race, who feels upset by what they have seen, to make their voices heard in a constructive, peaceful way. There are petitions that can be signed, charities to support and communities to embrace.
"Silence is compliance and we must all stand together to be part of the solution and ensure justice for all."
Dr Martin Luther King Jnr was awarded an honorary degree by Newcastle University in 1967, his extraordinary impact and passionate work to eradicate social injustice is highlighted by a statue which stands proudly on the University's King's Quad.