18 January 2023
| | 2 min read
Great Winter Get Together brings communities together to tackle loneliness in Newcastle
This month we are supporting the Great Winter Get Together (16–29 January 2023), a national fortnight run by The Jo Cox Foundation to celebrate the places where people can go to connect this winter.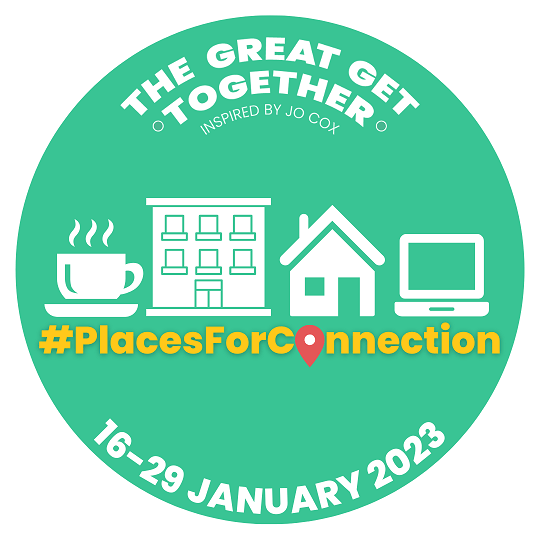 Our priority is to support residents through the cost-of-living crisis, and we are working with our partners in the city to do the same. For residents who are struggling we offer a range of advice and support including debt and money advice, how to access free childcare, help with food and where to access foodbanks and energy advice.
Across the UK over 9 million people and 15% of young people face chronic loneliness. With the cost-of-living crisis making it more difficult for many people to access their usual social activities, local places where people can chat and get to know others will play a vital role in alleviating loneliness this January.
There are several events happening across Newcastle at the winter wellbeing hubs, libraries, and other community organisations offering places for connection where residents can come together to via a range of free social activities from litter picks to afternoon tea. At times we may all feel alone, and these events are a great opportunity to meet new people in a safe way and welcoming way.
Cllr Karen Kilgour, Cabinet Member for a Healthy, Caring City, and Deputy Leader, Newcastle City Council said: "I'm proud to support this year's Great Winter Get Together, inspired by the late Jo Cox MP. Helping our residents through the current cost-of living crisis is our key priority, shown through our work with partners, community groups and businesses who have been supporting residents already this winter. Newcastle is known for being a friendly city, but winter is a time when people can feel particularly isolated, and we want to encourage any many people as possible to come out and join in with these fantastic events"
To find more about the events taking place in your area visit:
Directory - Public Health (newcastle.gov.uk)
InformationNOW – the information website for people in Newcastle