9 November 2023
| | 3 min read
Remembrance Sunday in Newcastle
Newcastle is preparing to remember all of those who have sacrificed so much to protect our country with a military parade and Service of Remembrance this Sunday (November 12).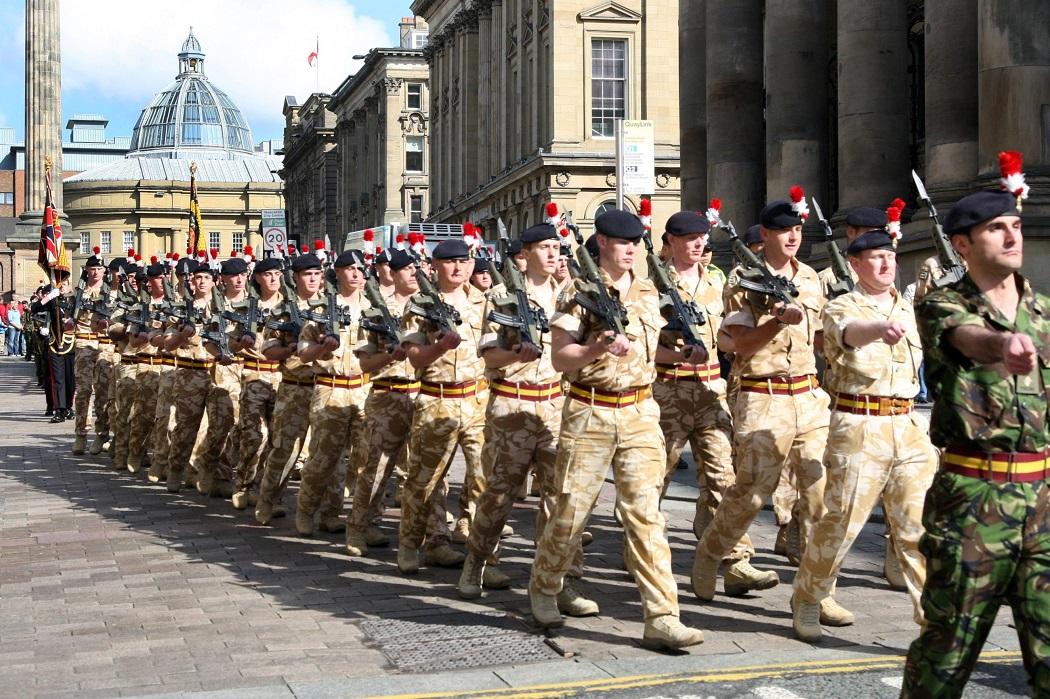 Thousands of people are expected to pay their respects during Newcastle's Remembrance Sunday events, which will see a military parade make its way from the Civic Centre to the City War Memorial at Old Eldon Square where the Service of Remembrance is to be held.
Events to mark the day will begin when Cllr Veronica Dunn, Lord Mayor of Newcastle, will lay wreaths on the Renwick War Memorial, the Burma Star Memorial, the Memorials to the Royal Regiment of Fusiliers and the South Africa War Memorial.
Having assembled at the Civic Centre, a military parade will then march to Old Eldon Square via Percy Street and Blackett. Crowds are expected to line the route as His Majesty's Forces, under the Command of Lieutenant Colonel John Gammon Commanding Officer 5 FUSILIERS, make their way to the memorial. They will be accompanied by the band of The Royal Regiment of Fusiliers.
At 11am, a two-minute silence in memory of those who lost their lives in two World Wars and the conflicts that have followed will be held.  The Service of Remembrance will be led by The Right Revd Dr Helen-Ann Hartley, Bishop of Newcastle.  Wreathes will be laid by the Lord Lieutenant Lucy Winskell and the Lord Mayor, Cllr Veronica Dunn. The Lord Mayor and her party will then move to the Saluting Dias at Grey's Monument where she will take the salute as the parade marches back to the Civic Centre.
Cllr Veronica Dunn, Lord Mayor of Newcastle, said: "Remembrance Sunday is the time of year for us all to come together to reflect and remember servicemen and women who have paid the ultimate sacrifice in defending our country and our way of life.
"The freedom with which we are able to live our lives today is owed to all of those who have given their lives. We cannot and we will not forget them."
Cllr Charlie Gray, Newcastle City Council's Armed Forces Champion, said: "Throughout history and in the modern day, our Armed Forces risk everything to protect our freedom and save our lives.
"We all owe an enormous debt of gratitude to our Armed Forces and I look forward to seeing the people of Newcastle come out in huge numbers to pay their respects this Sunday."
To enable the Remembrance Sunday commemorative events to run safely, a number of road closures will be in place.
Blackett Street will be closed between 10am and 12.30pm, and temporary closures will be in place at Sandyford Road, St Mary's Place, John Dobson Street and Percy Street.