16 September 2019
| | 3 min read
Work starts on refurbishment of community family hub
A Newcastle community family hub is to be redeveloped thanks to a £109,000 grant to enhance the offer available to residents.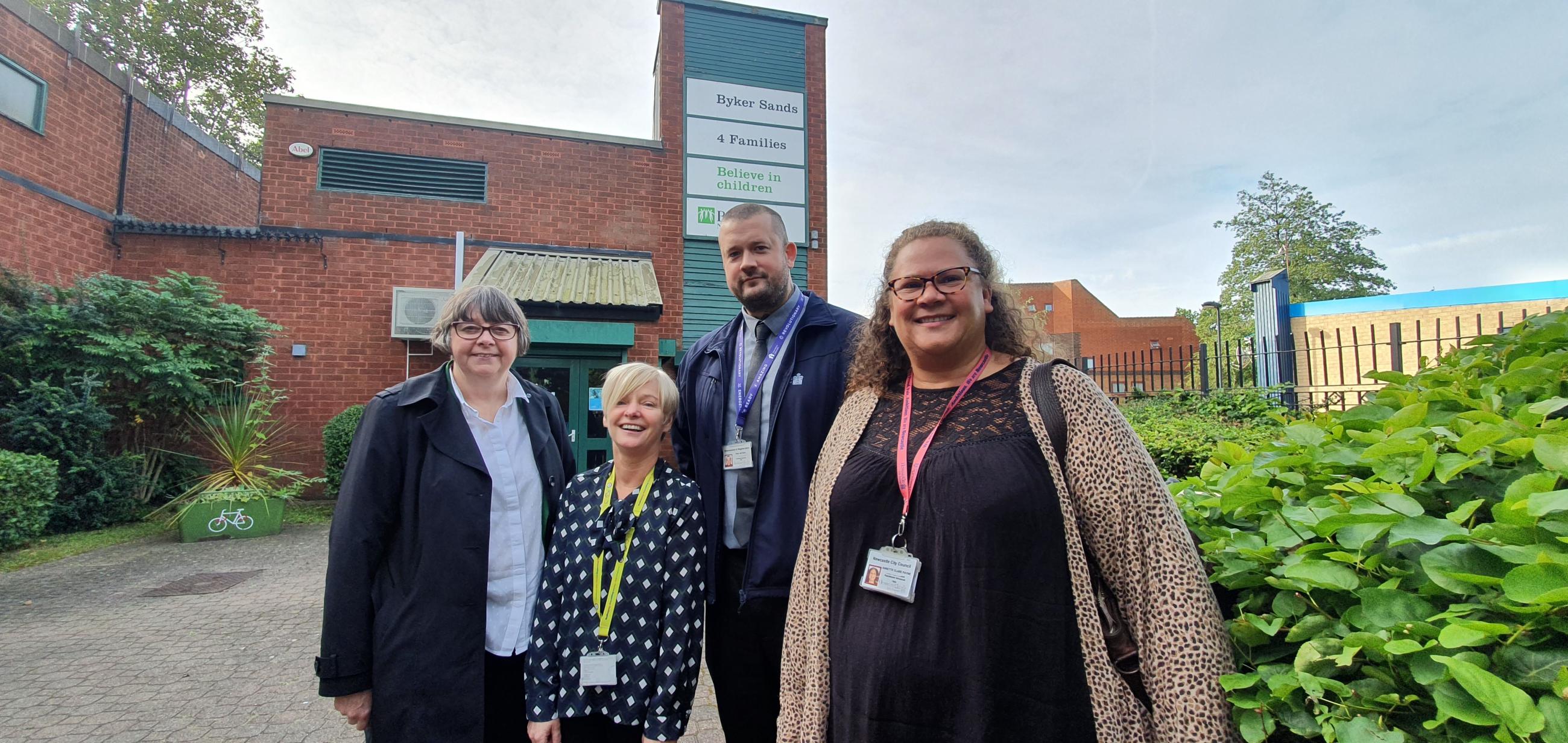 Newcastle City Council's successful funding bid to Public Health England will allow work to be carried out to refurbish Byker Sands Family Centre which is managed by Barnardo's on behalf of the Council.
The internal alterations will see improved facilities for those who use the support services already in place and allow for drug and alcohol recovery services to brought in for families who use the centre to co-locate their requirements in one place. There will be no change to the building's exterior.
The introduction of drug and alcohol support at Byker Sands will further the community-based delivery model first introduced with the redevelopment of Fenham Library last year.
Similarly to Fenham Library, Byker Sands will not be used for the delivery of needle exchange services, titration of medication or provision of detoxification.
Cllr Joyce McCarty, deputy leader of Newcastle City Council, said: "We're delighted to be able to progress with this work which will enhance the services available to those who already use Byker Sands.
"The introduction of specialist staff will co-locate and integrate services for those families who also require drug and alcohol support. This will bring everything under one roof for those people.
"We've seen from the success of services provided at Fenham Library during its first year of operation that this type of support in the community can have a really positive impact and it's great that this is now going to be available in the east of the city as well."
The community family hub at Byker Sands is undergoing a refurbishment thanks to a Public Health England grant worth £109,000
Work starts on Byker Sands refurbishment
The bid for the funding was supported by Barnardo's who deliver the existing family support services which will continue at Byker Sands during and after the refurbishment.
Carol Dufton, Barnardo's Early Help Lead for the East of the City, said: "We at Barnardo's are very pleased that we were able to support this bid, and that we will be able to enhance our current offer to children, young people and families in the East of Newcastle.
"It is especially important that this funding will be used to improve the site at Byker Sands Centre in order to maximise the space available to those who already use the centre and that we will be able to deliver these services under one roof."
The refurbishment of Byker Sands began on September 16 but the building will remain operational. Residents will continue to access the support services provided throughout the building work, which is scheduled for completion in mid November.