8 November 2021
| | 4 min read
Council backs call for tougher smoking measures
A report calling for tougher measures to tackle smoking prevalence has been endorsed by Newcastle City Council.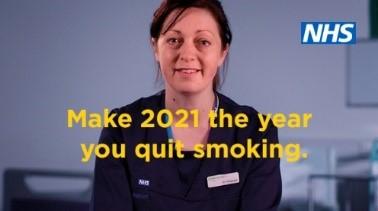 The authority has given its support to a report by the All Party Parliamentary Group on Smoking and Health, which calls for bold measures to achieve the ambition for England to be smokefree by 2030. It is also urging Government to include the report's  recommendations in its long awaited Tobacco Control Plan.
The report calls for:

Funding for measures to reduce smoking and support people to quit to be secured through a 'polluter pays' levy forcing tobacco manufacturers to pay for the death and disease they cause

Targeted investment to tackle high smoking rates in communities where smoking does most damage, including social housing tenants, pregnant women and people with a mental health condition.

Tough new regulations to protect children and young people from becoming smokers and help smokers quit including consulting to raise the age of sale of tobacco from 18 to 21.
Since being published in June, the report has been backed by a range of organisations, with Newcastle City Council the latest to give its support to the findings and recommendations.
Cllr John-Paul Stephenson, Newcastle City Council cabinet member for Public Health and Culture, said: "In the North East, more than 113,000 people have been killed from smoking-related illnesses since the turn of the century. Enormous progress has been made in reducing the number of people smoking and undoubtedly, that work is saving lives, but it is clear more needs to be done.
"We know that the smoke free 2030 ambition is supported by 78% of Newcastle residents, backed up by majority support for a wide range of government interventions. Our vision is that children born today in Newcastle will live a smoke free life, with improved outcomes.
"The APPG report sets out a range of measures the Government should adopt to help us go smoke free by 2030, and I'm delighted that we're able to give our support to these recommendations which will make a huge difference and save more people from succumbing to an avoidable death.
"Clearly, the tobacco companies who produce these lethal products need to do more to protect people who suffer the consequences of smoking. It is only right that they foot the bill for the investment that is required to improve people's health, prevent people taking up smoking, and help our communities go smoke free."
Ailsa Rutter OBE, Director of Fresh and Balance, said: "The endorsement by Newcastle City Council of this important report is welcome. Smoking remains the key cause of premature death in the city and we need continued action to reduce smoking rates.
"There is excellent local work by the council and the NHS but it is vital that the Government publishes a bold and ambitious national plan for how it intends to achieve the vision of a Smokefree 2030. There is high public support for measures that will help us end smoking and it will save thousands of lives and be a significant boost for the economy."
The full APPG report is available here.