22 May 2020
| | 4 min read
Life after COVID-19
Making Newcastle a safer, cleaner and greener city post COVID-19 is highlighted in a new report.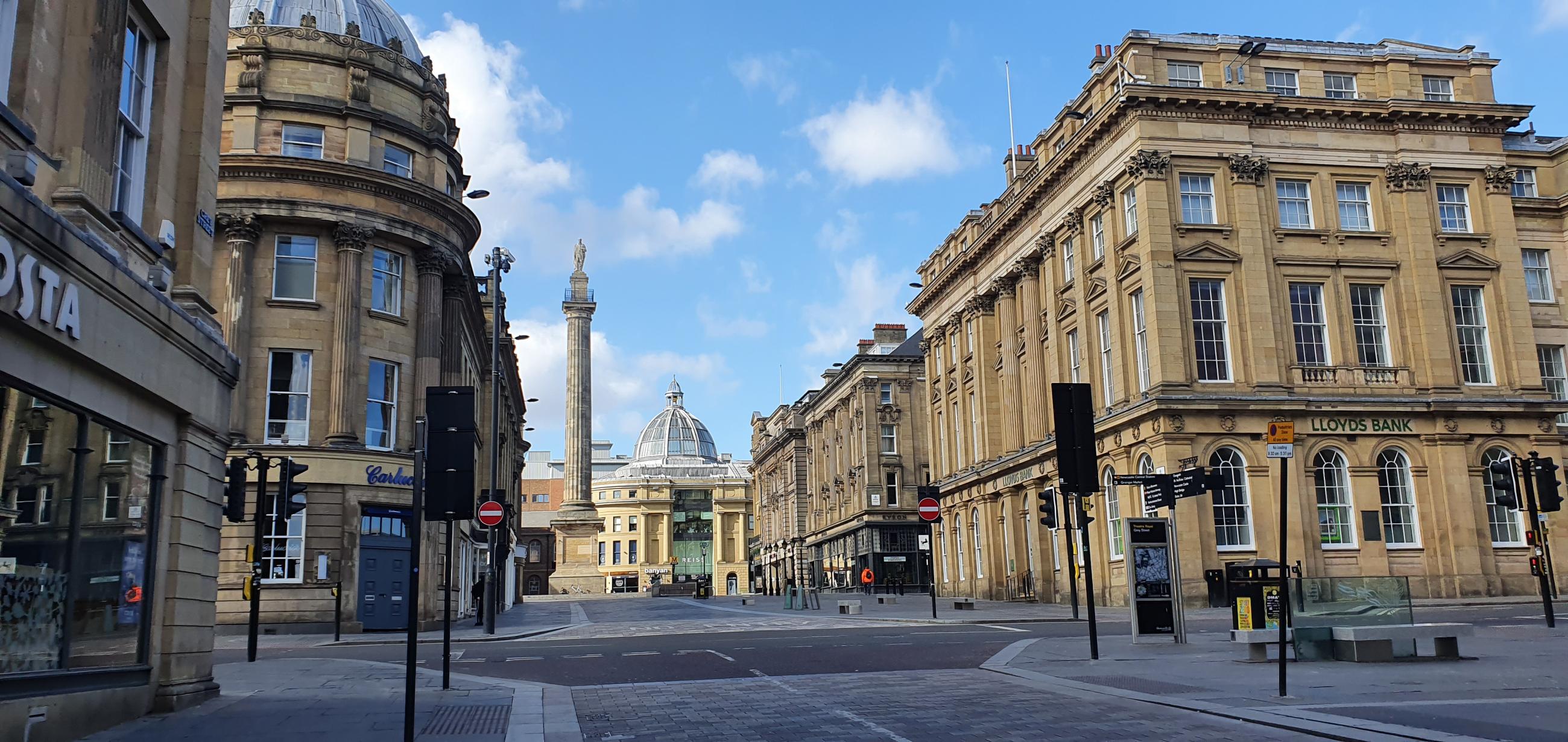 Newcastle City Council will lead a citywide approach to recovery with ambitious schemes to boost walking and cycling and improve digital and physical infrastructure, while inviting residents to get involved in creating a better city. 
Cabinet will meet next Tuesday (May 26) to discuss future direction as well as reflect on the ongoing battle against COVID-19. 
The report sets out plans to accelerate Newcastle's carbon neutral ambitions, radical new approaches to city wide travel and maximise the use of temporary measures that will help shape the city in the short term while aiding recovery in the long term. 
A report to councillors outlines some of the short-term measures that will need to be taken to ensure social distancing, while outlining the start of a longer-term vision for the city. 
These include:
Ensuring proposals to ease lockdown are focused on the health and safety of residents

 

Continuing to work with Nexus and the North East Joint Transport committee to encourage the safe use of public transport and encouraging active travel such as cycling

Use experimental traffic regulations to reallocate space in the city centre allowing for social distancing, building confidence for traders and reinforcing safety measures

 

Help businesses accelerate their use of digital technology and ensure the city has a high-quality digital infrastructure

Continue to invest in employment support, job brokerage and skills training, with a focus on driving forward a green economy 

 
Newcastle City Council Leader Nick Forbes said: "Recovering from this crisis will be an enormous task. We are already working with businesses, communities and residents to help shape the future of the city. 
"It is important we focus on short-term temporary measures to get the city moving safely, ensuring social distancing, while looking to how our city can change for the better. 
"We have announced radical plans to prioritise walking and cycling in and around the city centre and to many neighbourhoods, as sustainable transport is central to achieving our ambition of being carbon neutral by 2030.
"Newcastle will be a bold, forward thinking city when we emerge from this crisis, embracing new prospects for a green economy and providing new, modern opportunities for our residents, including those who have lost their jobs during the pandemic.  
"I hope the Government recognises our ambitions and supports us by giving us the tools and resources we need." 
As well as looking at how the city can emerge differently, there is also an update on the ongoing work taking place across the city, including the incredible work of frontline staff who continue to protect the city's most vulnerable. 
The report highlights the need for greater support from Westminster for the future, but also now so essential services can be provided. 
So far, the council has received £18.6m from Government whilst the estimated cost to the authority is £60m - and it's not clear if further funding will be available. The report also outlines the risks to frontline services given the council's dire financial situation.  
Since the council's first update report on 20 April (three weeks into lockdown) the council and its partners have: 
Supported 2,179 requests for support through our CityLife Line service, with 1,424 volunteers ready to provide support. A fundraising appeal reached its 30k target in just 10 days and grants from this funding have started to be issued. The current fundraising total is £47,340

Contacted 97.5% of the 5,000 extremely vulnerable residents to understand their support needs, partners in YHN have also made 17,637 proactive welfare calls to YHN customers

Maintained general, recycling and garden waste collection rates of 99.85% and reopened household waste and recycling centres, the cost of household bulky waste collections has been reduced by 25%

Continued to provide essential support to the city's businesses. Over 4,000 grants have now been paid to businesses totalling £50.9m.

Help shape the national system of test and trace through our membership of the National Advisory Board, working closely with Northumberland and North Tyneside Councils on sharing our expertise to support the development of local COVID outbreak management plans 
Cllr Forbes, added "We continue to be in the front line battle against coronavirus, supporting the most vulnerable with food and medication, and keeping our essential services running and shaping our eventual recovery from the crisis. 
"The grit and determination of our city shines through, and our focus on local support is allowing us to work directly with the services, volunteers and communities. 
"However, the gap between our costs and lost income has not been met by Government so far. The second tranche of money was less than the first so despite the overall funding pot being the same it felt like once again Newcastle was being short-changed after already suffering from a decade of austerity.  
"I have urged the Government to apply a steady, consistent and fair approach to the funding to enable us to provide the support so vitally needed in Newcastle.  
"Our staff continue to work above and beyond what it is expected, and I would like to put on record my thanks to everyone working across the NHS, care sector and other key jobs such as delivery drivers and supermarket staff for their continued determination in the face of such adversity."