9 February 2022
| | 2 min read
New children's services director appointed in Newcastle
A new director has been appointed at Newcastle City Council to lead the Children, Education, and Skills directorate.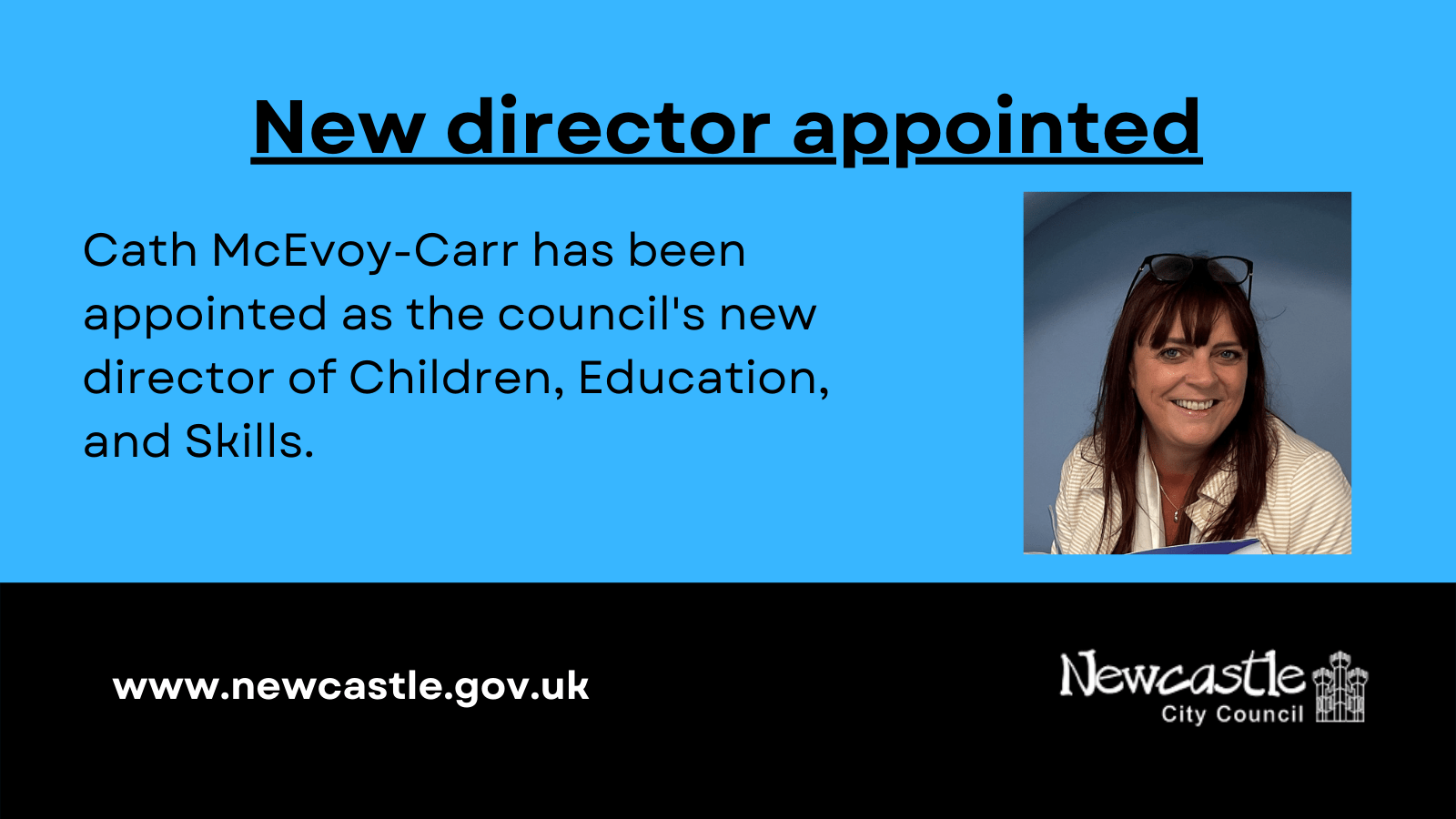 Cath McEvoy-Carr will take up the role in May, replacing Judith Hay OBE, who announced in December that she would be stepping down.
She joins the authority from Northumberland County Council, where she has been Children's Services Director since 2016, and later took on responsibilities for adult social care and duties as Deputy Chief Executive.
Cath said: "I am thoroughly looking forward to taking on the role of Children, Education, and Skills Director at Newcastle City Council.
"I have worked in social care in the North East for more than 30 years, and I'm very excited for this next chapter in my career.
"It is a particularly exciting time to be joining the team in Newcastle given they have just received a 'Good' Ofsted report for children's services, and I'm looking forward to building on these successes in the near future."
Pam Smith, Chief Executive of Newcastle City Council, said: "I'm delighted to be welcoming Cath to the team of directors at the council, she brings a wealth of experience to the role having forged a very successful career in what is a priority area for us.
"As a council we are committed to ensuring all children have the best possible chances in life, and that no child is left behind. I look forward to working with Cath to deliver the very best services we can for children and families in Newcastle.
"I would like to thank Judith Hay for her commitment to the council, and more importantly the children of Newcastle, during her time with us and I wish her the very best for the future."
Cath's career began with Sunderland City Council where she worked as a social worker during the early 1990s, before she moved to North Tyneside Council where she remained for ten years. She then worked as an Ofsted inspector before joining Northumberland County Council.
She is due to take up her new role on May 16, subject to final employment checks, with Judith Hay remaining in post until then to ensure a smooth transition.