1 February 2022
| | 3 min read
Newcastle City Council Children's Services awarded 'Good' by Ofsted
Newcastle City Council's continued improvements to children's services have been recognised in a recent inspection by Ofsted.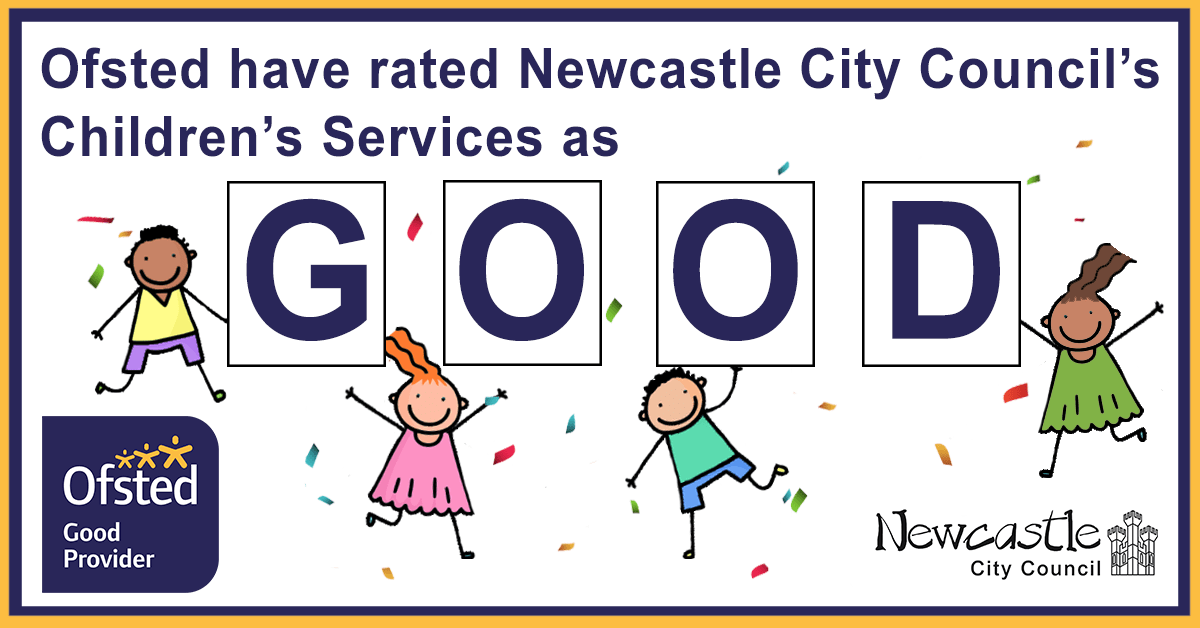 The inspection reviewed the impact of leaders on social work practice with children and families, the experiences and progress of children who need help and protection, the experiences and progress of children in care and care leavers, and the overall effectiveness of children's services.
The report highlighted that progress in all areas has continued despite the challenges of the Covid-19 pandemic and that strong strategic partnerships and good communication is ensuring coordinated responses to children and families.
The inspection took place from 29 November to 10 December 2021 and stated "services for children in Newcastle City Council are of good quality and have improved since the last inspection in 2017. The Director of Children, Education & Skills and her leadership team have established an environment where the quality of social work practice is good for the majority of children."
It also highlighted "children in need of early help receive support at the right time, and when children are identified as being at risk of exploitation, there is a well-coordinated robust response."
With regards to children in care the report recognised that "the right support and interventions are in place for most children in care to enable them to flourish", and "unaccompanied asylum-seeking children receive a timely response when they arrive in the area and the emotional health needs of these children are well identified and supported."
Councillor Nick Forbes, Leader of Newcastle City Council commented "This is a great result for the council, the team and all the partners we work with and they should be very proud of what they have achieved since the last inspection. This result demonstrates the positive difference that can be made when the city comes together to support the most vulnerable children and young people. Building on this spirit to ensure no child is left behind, as we emerge from the pandemic longer term, is a key priority for the future.
Judith Hay, Director of Children, Education and Skills at Newcastle City Council said:
"We are very pleased with the outcome of the recent Ofsted inspection which reflects the hard work our teams and partners have made to improve the lives of children and families across the city. We have big ambitions to improve further and key to this is engaging with the children of Newcastle via a number of initiatives to ensure their views are heard and can be used to shape future developments to services."
Read full report via: https://files.ofsted.gov.uk/v1/file/50176758