10 September 2020
| | 3 min read
Newcastle steps up COVID Control Plans
Newcastle City Council has raised the city's COVID Control plan to amber following a spike in cases across the region.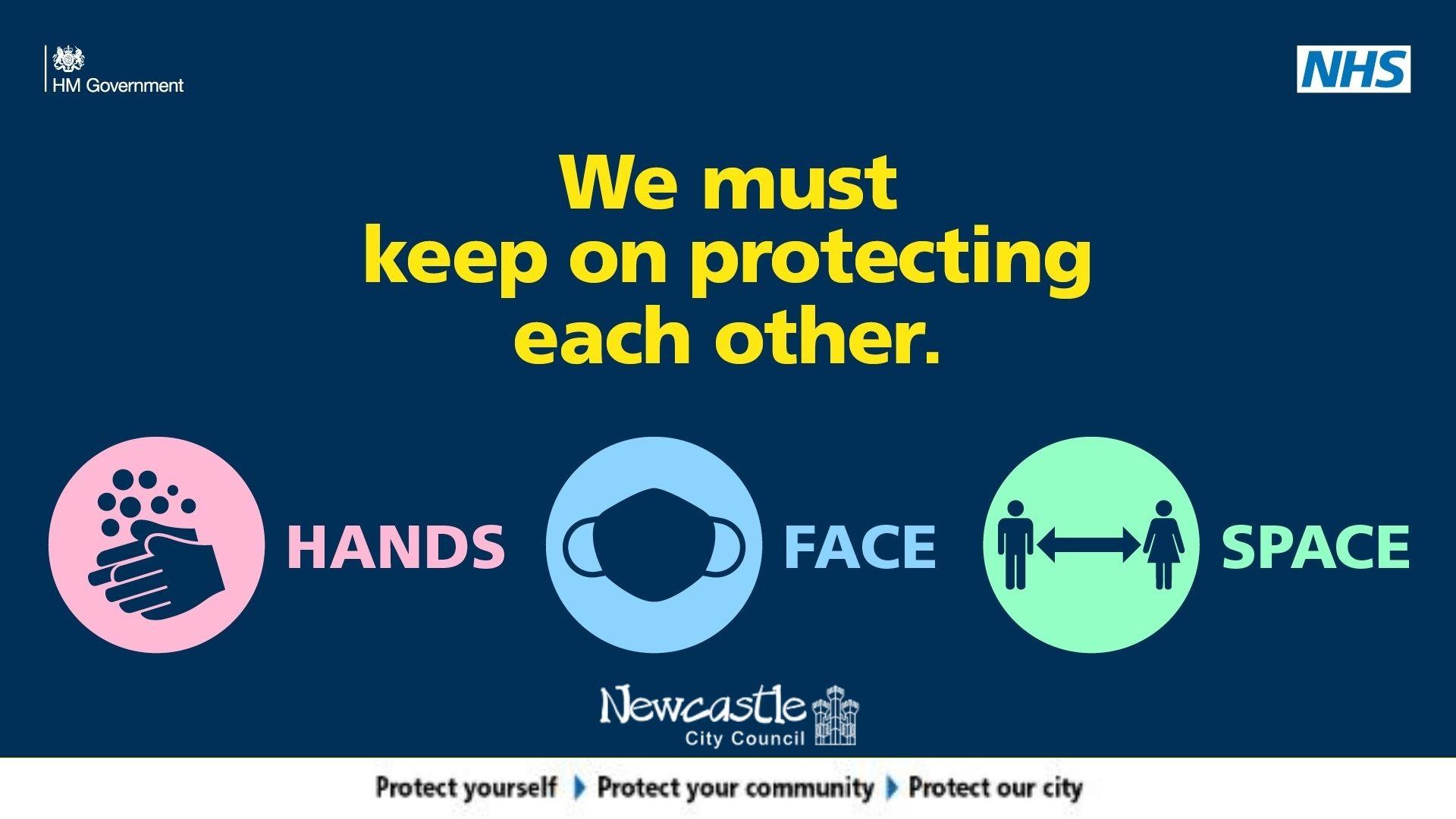 Newcastle City Council has raised the city's COVID Control plan to amber following a spike in cases across the region.  
The move comes as the city joined Gateshead, Sunderland and South Tyneside on Public Health England's Watchlist as an area of enhanced concern. 
As a precaution, care homes across the city have been advised to close to non-essential visits, with the exception of residents receiving end-of life care.  
The change in status does not mean additional formal restrictions will be in place across Newcastle compared to the rest of the UK.   
The latest test data shows an increase of 145 cases in the last 7 days, which equates to 48 cases per 100,000 people. More than 90% of those who have tested positive in the last two weeks are aged less than 60, and almost 60% were from the 18 – 30 age group.   
Earlier this week Council Leader Nick Forbes issued a stark warning about the challenges ahead for the whole of the North East if the spike in cases was not controlled.   
Writing an Open Letter that was co-signed by seven local authority leaders across the region Councillor Forbes said:  
"We all have to do our bit and play our part if we are to prevent a potential second wave. The impact that would have on our health services and the possibility of an economically damaging lockdown would be devastating.   
"We ask that individuals protect themselves to protect others and to protect our region as well as call on all businesses to make sure their premises and operations are COVID-secure.  
"Social distancing is still the best defence we have, along with washing hands for 20 seconds and covering our faces when we are asked and required to do so.  
"We know infection rates are rising quickly. We cannot allow it to get out of control. Please work with us and do your bit to keep our great region safe."  
Newcastle City Council is taking steps to increase inspection and regulation of compliance in hospitality venues across the city, and is working with the universities to gain assurance in advance of the return of students to the city.   
The strength of the city's partnerships continues to be an important asset in the ongoing pandemic and the Council has worked closely with Northumbria Police to act against any licenced premises that is not sticking to social distancing guidelines. Since Licenced Premises reopened the Council's Licencing Authority has issued 24 Prohibition Notices and undertaken 105 premises visits to actively engage with businesses to support good compliance with the latest guidelines.   
The Council's "Protect yourself – Protect your community – Protect your city" campaign has built on the incredible spirit that the has been vital throughout the pandemic and reinforces the message that by sticking to the guidelines and keeping up good hygiene habits you are protecting the whole city. These messages have been translated into multiple languages to ensure everyone in Newcastle's diverse communities understands the latest advice and guidelines.   
Newcastle City Council, its partners and local authorities from across the region are calling on everyone to do their bit – follow the guidelines, including the new 'Rule of 6' coming in place on Monday 14th – keep up good hygiene, follow social distancing measures and wear a face covering when appropriate. It is also vital people recognise the symptoms of the virus, book a test when needed and provide information to NHS Test and Trace when asked.   
Nobody in the city wants to see further restrictions but the reality is that if the virus is not brought under control quickly Newcastle may be forced to have further limitations in place. Every resident, community, business and workplace can do their bit and it is in everyone's interest to help stop the spread of this virus.   
For the latest COVID information in Newcastle, including support available for residents and businesses, please visit www.newcastle.gov.uk/coronavirus.