28 March 2023
| | 2 min read
We Are Newcastle Awards
Colleagues who go above and beyond in their roles at Newcastle City Council and Your Homes Newcastle (YHN) are being celebrated with an awards ceremony, and the public is invited to nominate workers deserving recognition.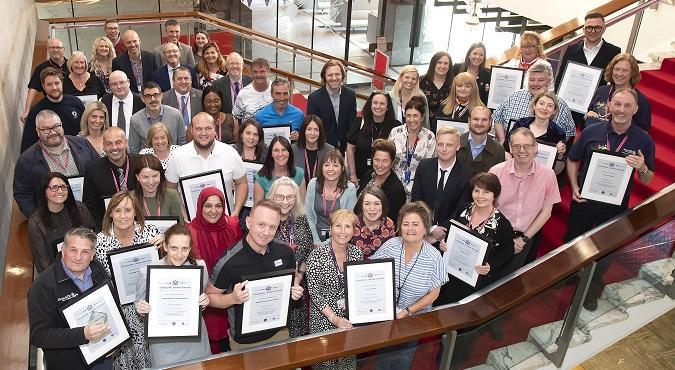 The two organisations are holding a joint We Are Newcastle Awards event in June to recognise the efforts and achievements of colleagues.
They are designed to highlight how staff put residents, businesses and communities at the heart of everything they do.
While nominees in some categories will be put forward by council and YHN officers directly, the public is invited to put forward names for people they believe should win the We Are Newcastle Public Award.
Nominations should give details of how the nominee demonstrates what it means to work for the City of Newcastle and its residents. Example behaviours we are looking for include:  
Delivering excellent services or outcomes for those they work with 

Displaying a positive attitude or approach in their work  

Taking a lead within their role to make things better in a particular area of the city, a community, or within their service 

Being an advocate for the Council, YHN, or the City in general 
Please submit nominations by Friday 5 May here.