27 August 2021
| | 3 min read
Welford Centre turns 50
A day centre that supports adults with additional needs in Newcastle has been providing for residents for 50 years.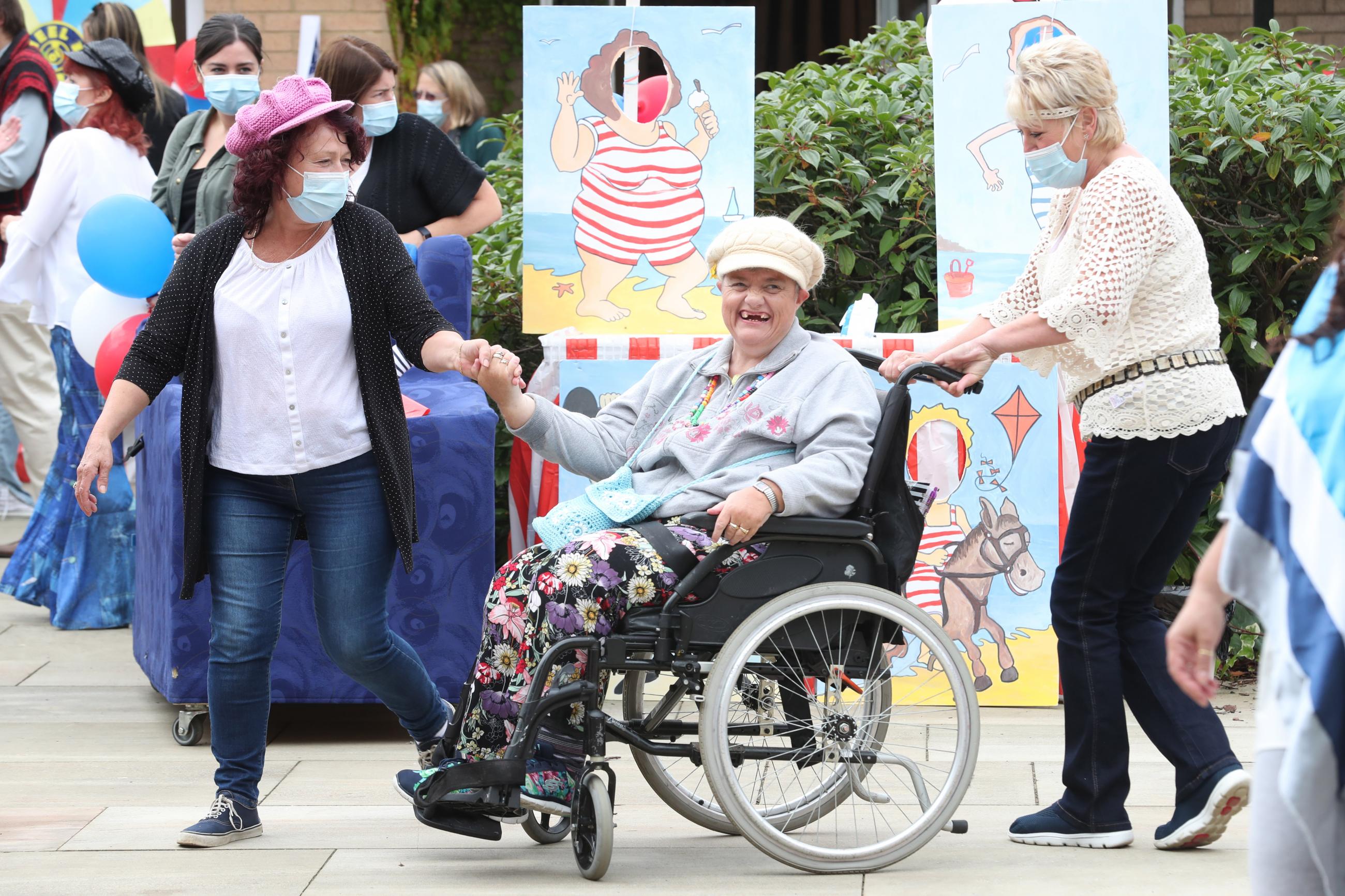 Staff and service users at Newcastle City Council's Welford Centre held a celebration day on Thursday August 26 to celebrate 50 years of service to the community.  
The Welford Centre provides care for adults over the age of 18 who have learning disabilities and additional complex needs. The centre, at Jubilee Road, Gosforth, is fully equipped with a range of resources including communication aids, physiotherapy equipment, specialist moving and handling equipment, rebound therapy room, sensory room, pottery room, meeting rooms, adult changing rooms, large dining room, specialist shower rooms, kitchens and an arts and crafts room.  
Alison McDowell, Newcastle City Council Director of Adult Social Care and Integrated Services, said: "For 50 years the Welford Centre has been providing care and support for people with a range of complex needs, treating them with compassion and dignity. 
"It was wonderful for staff and service users to be able to celebrate the enormous contributions of the Welford Centre to the community, and it was great to be joined by the Lord Mayor and senior officers and councillors on the day. 
"The Welford Centre really is one of our greatest assets in social care in Newcastle and I look forward to welcoming more people through its doors in the years to come."   
Resource Manager Louise Hewitt said: "The last 18 months have been very difficult so it was fantastic to be able to get together and celebrate the 50th Anniversary of Welford Centre in this way.  
"We had to scale back our original plans significantly to ensure that the event was held safely but this didn't prevent everybody from having a great time. It is a privilege to work at Welford Centre with such a great team and fabulous service users. We really do have the best job in the world."  
On the day, a number of events and activities brought service users, staff and visitors together, while Lord Mayor Cllr Habib Rahman unveiled a commemorative plaque marking the anniversary of the centre's opening. 
Find out more about the Welford Centre, and Newcastle City Council's other facilities for caring for adults with additional needs, here: https://www.newcastle.gov.uk/services/care-and-support/information-and-support-adults/type-care-service/short-breaks-and-crisis-care-for-adults-with-learning-disabilities