17 July 2019
| | 3 min read
Warning to parents about summer drinking from Balance and police forces
Parents across the North East are being warned this summer about the risks of giving children alcohol supplies which can harm their health, fuel noisy street sessions and lead to accidents, police action and other unwanted consequences.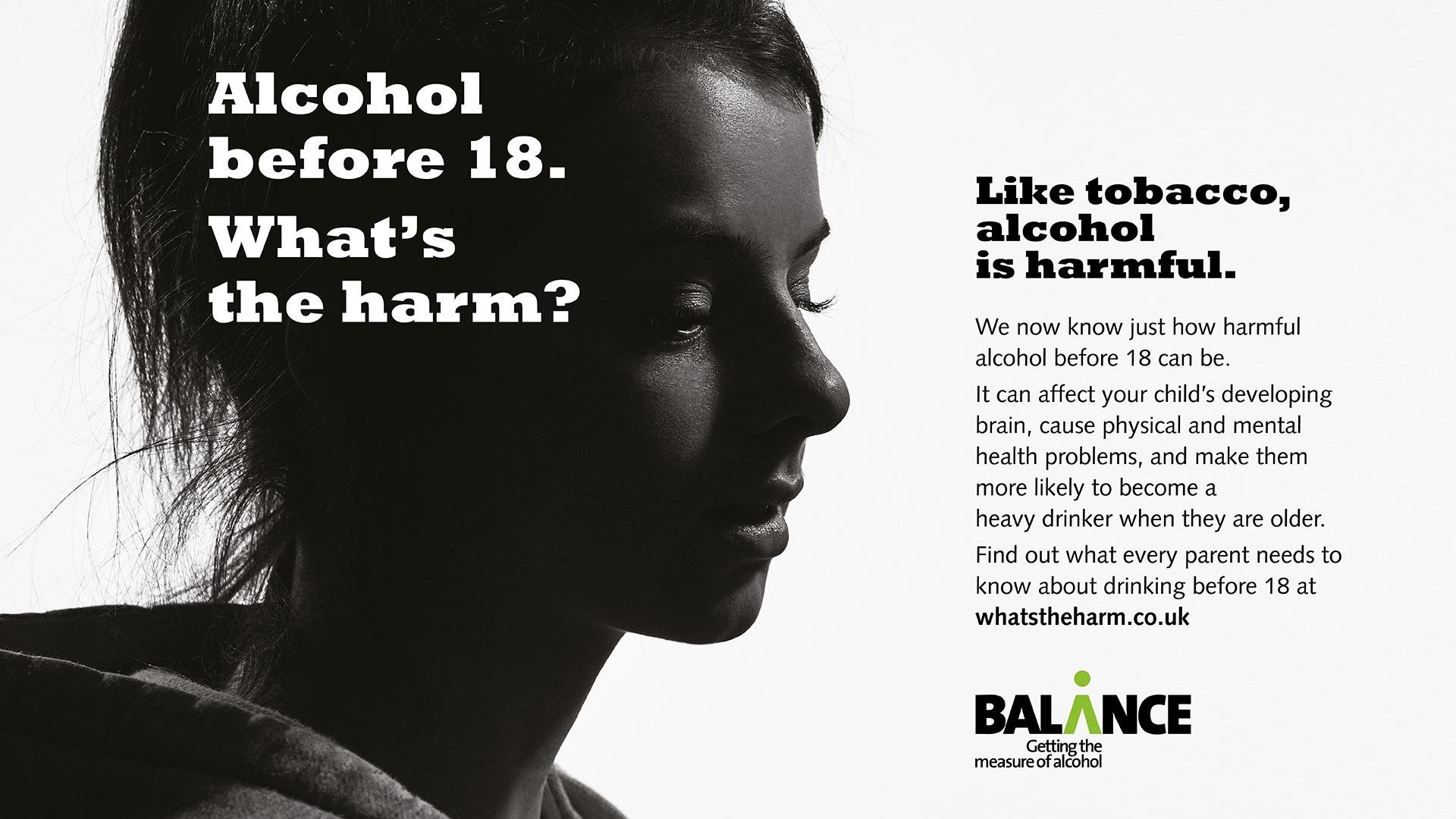 It comes as Balance the North East alcohol office re-launches the What's the Harm? campaign in time for the school summer holidays – often a peak time for teenagers to try alcohol.
Figures show that parents and carers are the number one source of alcohol for children – for 70% of 11-15 year olds who drink. In the North East teenagers are known to plan sessions or "seshes" via social media – often fuelled by alcohol from the home.
Young people who drink regularly are four times more likely to smoke and three times more likely to take other, illegal drugs. They are more likely to get hurt due to an accident or as a result of violence and are more likely to engage in early and unprotected sex.
Colin Shevills, Director of Balance, said: "We know from talking to North East children that alcohol sessions are common and can be shared across teenagers' social media channels. It is clear that often, the alcohol is coming from the family home.
"We are appealing to parents to think twice – do they want to be the ones fuelling drinking among their children's peer group and encouraging other risk taking behaviour?
"Too many children are ending up in hospital, in A&E or with real problems in their lives because of alcohol. We want the best start in life for our children and evidence is clear that the longer we can delay drinking alcohol in their lives, the better."
Detective Sergeant Victoria Stubbs, of Northumbria Police, said: "We have a responsibility to educate young people around the dangers of drinking alcohol such as vulnerability and potential injury as well as patrolling known hotspots to safeguard those taking part in underage drinking.
"The overwhelming majority of young people are a credit to themselves and their local area. However, a minority of individuals can be drawn into anti-social behaviour and associated crimes, and I'd like to reiterate that this type of behaviour simply won't be tolerated.
"I urge parents and carers to consider the consequences of enabling their child to drink alcohol underage and we are eager for them to work with us to make sure everyone stays safe and keeps out of trouble."
A spokeswoman for Durham Constabulary said: "We welcome the re-launch of the 'What's the Harm' campaign by Balance as we approach the school summer break.
"At this time of year we see a rise in alcohol-related incidents involving young people and, as reflected by the evidence, the alcohol is often supplied to the young people by a parent or carer. 
"We witness first-hand the consequences this can have on young people, families and the wider community and encourage adults to think twice before giving alcohol to a young person."    
Alice Wiseman, lead Director of Public Health (DPH) for Alcohol for the North East and DPH for Gateshead, said: "As a mum myself I understand that parents just want to do the right thing. However providing children with alcohol can give a green light to regular drinking, both in the home and when they're out with friends. That puts their safety at risk, but also increases the risk of them drinking at harmful levels when they're older.
"What is positive is that fewer teenagers are drinking than they were 20 years ago. We as parents can encourage this rather than teach them that alcohol is a necessary part of our society."
Parents can visit whatstheharm.co.uk to find out what every parent needs to know about children and alcohol at whatstheharm.co.uk. The website has tips and advice about having a conversation about alcohol with their child.
The 2016 Smoking, drinking and drug use among young people in England surveyed over 12,000 pupils in 177 secondary schools in England and revealed:
· Of pupils who obtained alcohol in the previous four weeks, the most common sources were to be given it by parents or guardians (70%), given it by friends (54%), or to take it from home with permission (41%).
· Pupils who drank in the last week were most likely to have drunk beer, lager or cider, with boys more likely than girls (87% of boys, 70% of girls).
· Girls were more likely than boys to have drunk spirits (65% of girls, 53% of boys), alcopops (40% and 31%) or wine, martini or sherry (49% and 25%).
https://digital.nhs.uk/data-and-information/publications/statistical/smoking-drinking-and-drug-use-among-young-people-in-england/2016
Drinking increases the risks to children from accidents, injuries, smoking and illegal drug taking. But many parents are less aware of the damage alcohol can do to children's developing brains, liver, bones and hormones. It can affect their mood, their mental health and can risk them falling behind at school.
The best advice is to talk to your children about alcohol before secondary school, don't consider letting them drink before 15 and if you can, delay it until they're 18 as that is definitely the best start in life.
---
[i] Smoking, drinking and drug use among young people survey. NHS Digital 2016
[ii] CMO for England (2009) Guidance on the consumption of alcohol by children and young people. NHS Digital (2016). Smoking, drinking and drugs use among young people