10 May 2023
| | 4 min read
Happy Birthday City Guides
A committed band of volunteers who give their time freely to promoting the history and heritage of Newcastle is celebrating its 60th anniversary.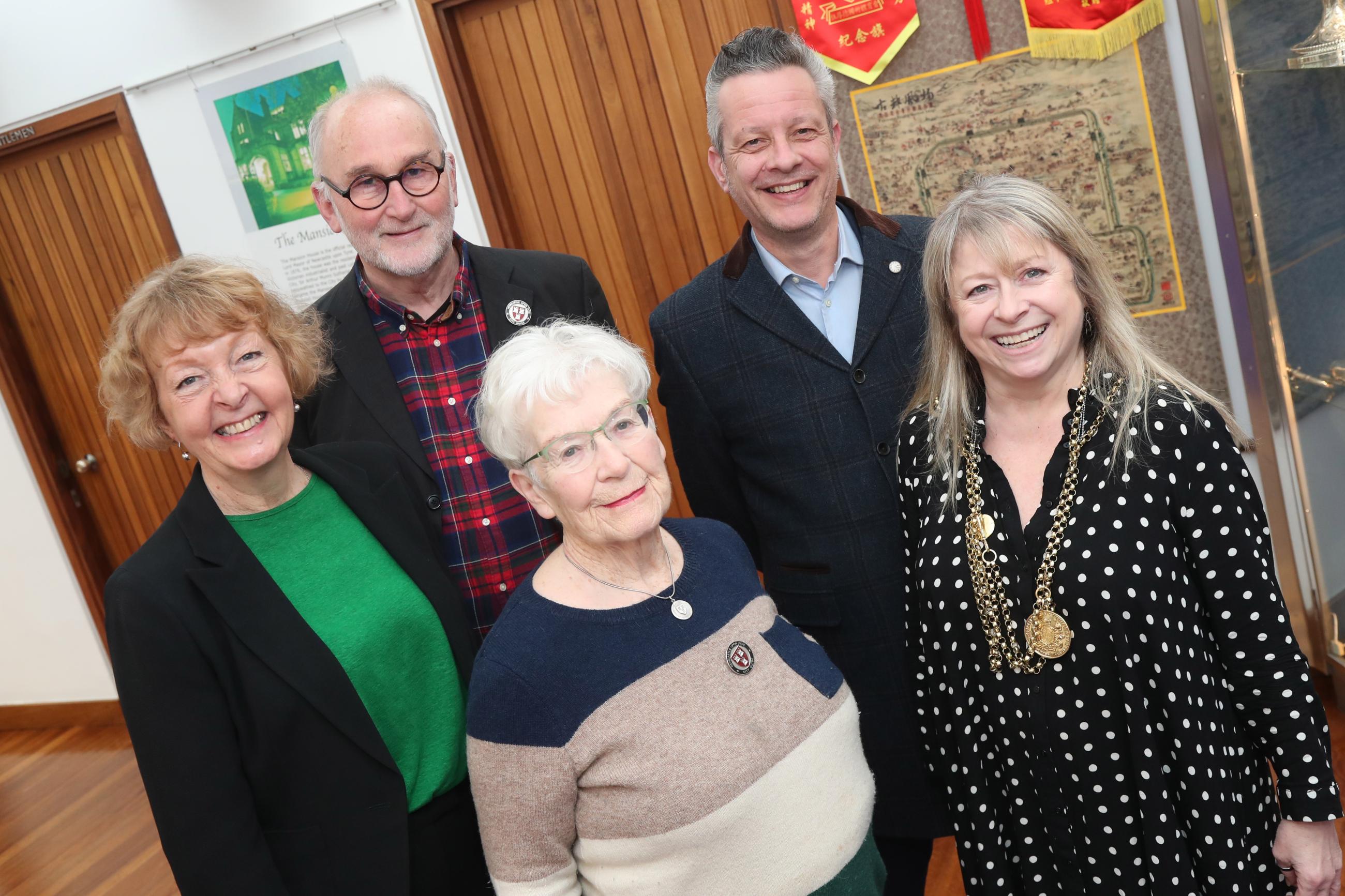 For generations thousands of residents and visitors have been taken on heritage trails by Newcastle City Guides which showcase the most fascinating parts of the city.
Some members have worked voluntarily for decades charting the changing face of the city and some of its lost buildings and places.
To mark the milestone a photographic exhibition of the Guides will take place in the City Library, on Saturday, May 13 at 10.30am.
Leader of Newcastle City Council, Cllr Nick Kemp, said: "Newcastle is a fascinating city with a very long history. It is changing all the time and so documenting those changes with photography and walks is very important if we are to remember who we are and where we came from.
"The City Guides have a real love of Newcastle and Tyneside, and they share so much of their time and expertise for free, keeping our history alive so I'd like to thank them for all they do in this 60th anniversary year which fittingly coincides with Local History Month."
Lord Mayor of Newcastle, Cllr Karen Robinson, who is due to officially open the photographic exhibition, said: "The City Guides do a fantastic job promoting the history of our great city.
"We are very grateful for the time and expertise they share on a voluntary basis telling fascinating stories and showcasing important places, buildings, and monuments some of which have long gone.
"I would like to thank them for their sterling public service and on behalf of the city wish them all the best for the next 60 years."
The Association of City Guides was founded by Newcastle City Council in 1963, to trace the lines of the Town Wall and other streets and buildings such as the city library and Blackfriars.
Today it is a self-regulating body with an independent constitution responsible for training future guides and planning an annual programme of walks showing the changing face of the city. It is funded by the modest fees it charges for the trails.
Today it offers more than 50 different heritage walks with concessions covering Newcastle city centre, Jesmond, Gosforth, and the outskirts of the city.
More recently they have extended into Gateshead and at the Coast, exploring hidden history, industrial heritage, public art, and ghostly, grisly tales.
Anthony Atkinson, Chair of Newcastle City Guides said: "Guides come from a wide range of backgrounds and occupations, but they are united in their pride and passion for Tyneside.
"They all must undertake a rigorous, yearlong, training course, culminating in a walking exam to ensure they have a sound understanding of the local history, and can communicate their knowledge in an engaging manner.
"Becoming a City Guide is one of the best things I have ever done. You become an ambassador for our great city, make new friends, and meet people from all over the world. It is hugely rewarding."
City Guide, Marion Anderson, who recently received the Lord Mayor's Award in recognition of 50 years as a Guide, said, "I came to Newcastle from London in the early 1970s as my husband had been offered a lecturing post at Newcastle University.
"I only intended to stay in the North East for two years but soon fell in love with the city and have been here ever since. The rest is history as they say."
The Guides also lay on a City Highlights walk every day from May to October, as an introduction for tourists and visitors to the city. The tour starts at 10.30am in Central Arcade and finishes at 12 noon on the Quayside.
All guided walks cost £5 for adults, with no concessions and are free for accompanied under 16's. Most tours don't need to be booked in advance, unless specified on the Guides' website https://newcastlegateshead.com/newcastle-city-guides
They also offer tours of Grey's Monument, giving weary walkers the opportunity to climb the 164 steps to the top to take in spectacular views of the City and beyond.