6 September 2023
| | 2 min read
Heritage Open Days return to Newcastle
Residents and visitors are invited to explore the hidden treasures of Newcastle with the return of England's largest festival of history and culture.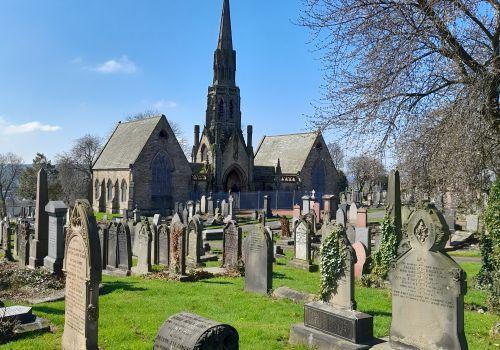 From September 8 to 17, Heritage Open Days grants people free access to historic buildings and heritage sites that are usually off-limits or charge an entrance fee.
History groups also run themed walks and talks to coincide with the festival.
Every year the festival brings thousands of people across the country together to celebrate their heritage, community and history.
This year, Newcastle City Council has appointed the Tyne and Wear Building Preservation Trust (TWBPT) to organise the open days on its behalf.
Among the events taking place in Newcastle is a tour of the city's largest cemetery, St John's in Elswick which opened in 1857.
The site's Grade II listed Gothic chapels will be open from 2pm to 3pm on Tuesday, September 12 and from 2pm to 3pm on Wednesday, September 13.
There will also be a guided tour of Westgate Hill Cemetery – one of the earliest garden cemeteries in England which is now a listed park and garden.
The tour will take place from 11am to 11.30am on Wednesday, September 13.
Elsewhere, Alderman Fenwick's House on Pilgrim Street will be open on Friday, September 15, with tours taking place from 9am to 11.30am and 1pm to 3.30pm.
Dating back to 1670, the building is one of the rarest surviving examples of a Grade I Merchant's house.
Visitors will start their journey in the grand entrance hall, where they can view the 350-year-old window preserved by the TWBPT.
They will also get a chance to see the building's stunning architecture, which is reminiscent of 17th century Newcastle townhouses.
The visitors will then make their way to the rooftop viewing platform where they can see amazing views of the city.
You can see the full list of events taking place in Newcastle by visiting www.heritageopendays.org.uk.