A home with a view
Work is underway on a new assisted living development and with plans for an onsite restaurant and enviable views across the Tyne demand is sure to be high for these new homes in Scotswood.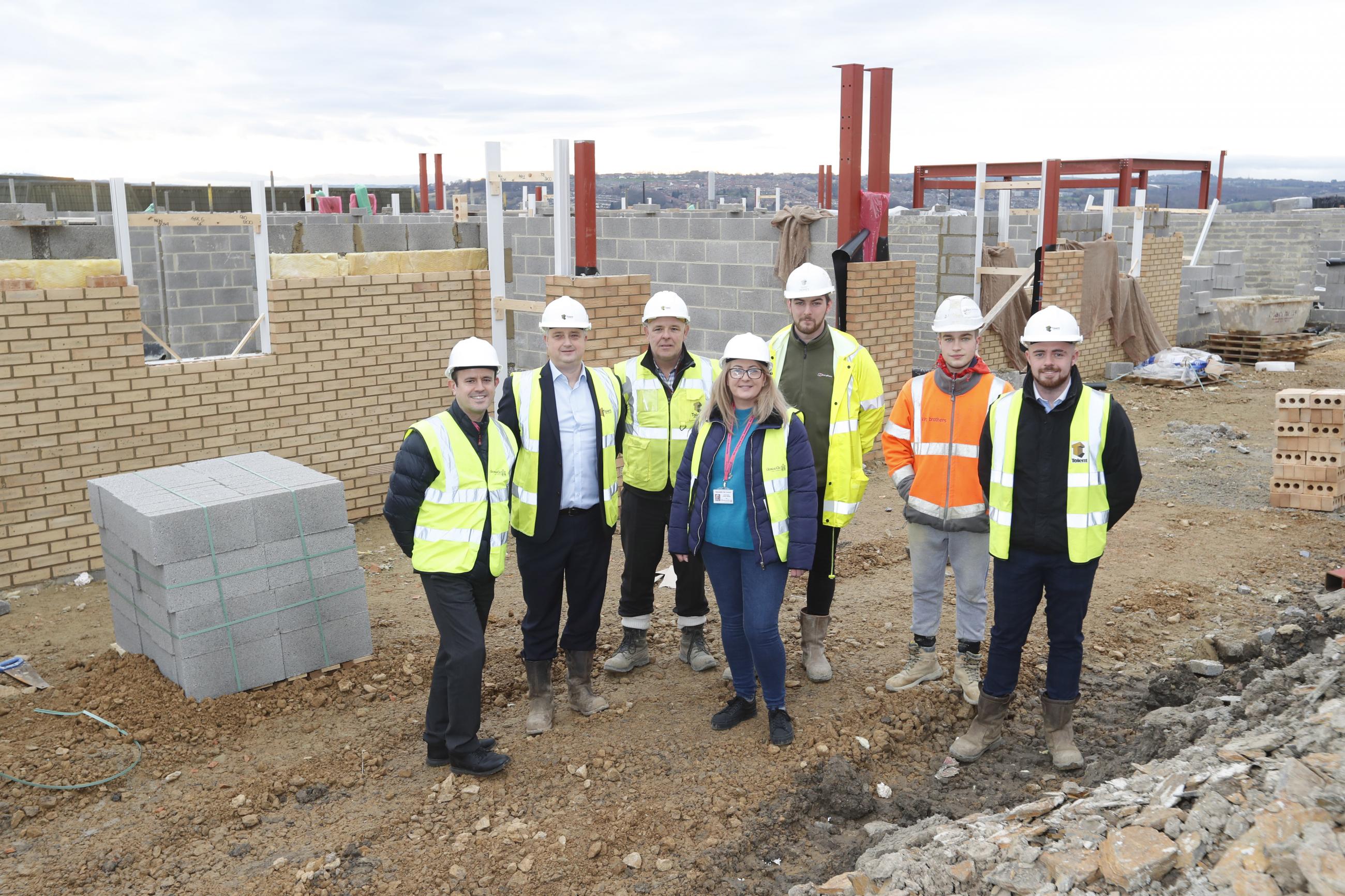 The scheme, comprising 45 one and two bedroom apartments and nine two bedroom bungalows, is being delivered by Tolent on behalf of Newcastle City Council. 
The high-quality homes, which benefit from those stunning views across the Tyne, will provide onsite care and support for older people who need help with day to day tasks. 
The development, which has been designed by Newcastle based architects IDPartnership, includes a restaurant that will be open to the public and will offer a range of activities aimed at creating a sense of community spirit while offering the privacy and security of your own home.
And with apprenticeships, training opportunities and children from local schools having the opportunity to learn about working in the construction industry it's clear to see that these new homes are already having a positive impact on the local area. 
We recently caught up with Scott an Apprentice Bricklayer, Ryan a Trainee Quantity Surveyor and Rob a Trainee Site Manager who are all currently working on the site in Scotswood to find out more about working in the construction industry.  While the three have very different jobs and priorities they were unanimous that working in construction is an interesting and rewarding career.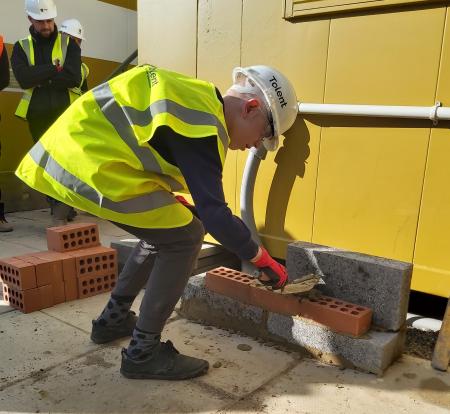 A visit from local pupils to the site also proved popular.  Students got to watch a range of skills being demonstrated and even had the chance to try their hand at bricklaying.  And with some now thinking about a career in construction we may just have met some of the house builders of the future. 
Councillor Linda Hobson, Cabinet Member for Housing at Newcastle City Council said: "I was really impressed with the proposals for this site and it was great to have the opportunity to come along and talk to some of those working to deliver the new homes, especially the apprentices and trainees who are so enthusiastic about what they are doing.
"We understand that the rapidly changing age profile in our city can sometimes make it difficult for people to find a home that suits their care and support needs which is one of the reasons why housing is such a high priority for the council.  These homes will provide a real choice for people who need a bit of help to live independently. I'm really looking forward to seeing the homes completed and meeting the new residents when they move in later in the year."
Chris Price, regional director for Tolent, said: "Our partnership with Newcastle City Council is one we're really proud of, and one that is delivering real results with over 50 new homes already delivered to the local community in the last three months and a further 186 to be completed over the next 12 months.
 "We've got experience in delivering over £800m worth of affordable housing projects, and we're committed to helping create great places to live"
"Our partnership with Newcastle City Council is one we're really proud of." 
Chris Price
Regional Director, Tolent