7 October 2019
| | 4 min read
Newcastle Great Park expansion formally approved
A major planning application for 1,200 new homes and two schools in Newcastle has been given formal approval.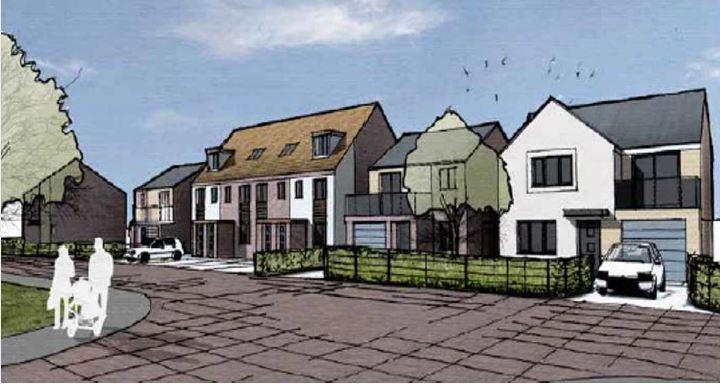 Newcastle City Council has issued formal planning consent for an expansion of Newcastle Great Park near Gosforth in the north of the city.
It means work can now begin on 1,200 new homes – a mix of marketable and affordable housing 75% of which will be for families.
Two new schools will also be built – a first school providing spaces for 450 pupils and a middle/secondary school for up to 1,700 pupils.
The phased multi-million development on the northern edge of the Great Park also involves the creation of new habitats for wildlife, ecological enhancements, new playing fields, a changing pavilion, car parking and new public open spaces on what is mainly agricultural land.
There will also be significant investment in the highway infrastructure including new cycle routes and bus services to ensure it can accommodate the transport requirements of new families moving into the area.
The application was granted planning approval by councillors in December 2018, but it has taken eight months of negotiation for all parties, including the council and developers to sign the legal agreement triggering the formal planning approval by planners.
Cabinet Member for Housing, Cllr Linda Hobson, welcomed the approval and urged all parties to start work without delay.
Cllr Hobson said: "The approval of this big application is great news for Newcastle because its population is growing.
"If we are to continue to grow, it's imperative we provide more housing – housing for people on all incomes so Newcastle continues to be a fair and inclusive city. That is what this application is all about.
"Attracting new families means greater demand for our schools, so I am delighted the city will also get two new schools – a first and middle/secondary school – which together will create spaces for up to 2,000 pupils from four-year-olds right through to 16-year-olds.
"This will greatly help the council created the new school places need to support housing growth. It will also create a sustainable community that will provide an economic stimulus for our economy.
"We have waited a long time for this day.
"Our children deserve state-of-the-art schools to give them the best possible start in life, so I urge all those involved to get on with it and build the homes that Newcastle so badly needs."
Work began on Newcastle Great Park in 2001. It's expected to be complete by 2034.
So far 2,000 of the 4,500 homes promised have been built.