26 June 2020
| | 2 min read
Rent to Buy success for Newcastle
A Rent to Buy housing scheme in Newcastle has proved to be a massive success after over 120 people registered their interest for just 21 new homes in Kenton in less than 24 hours.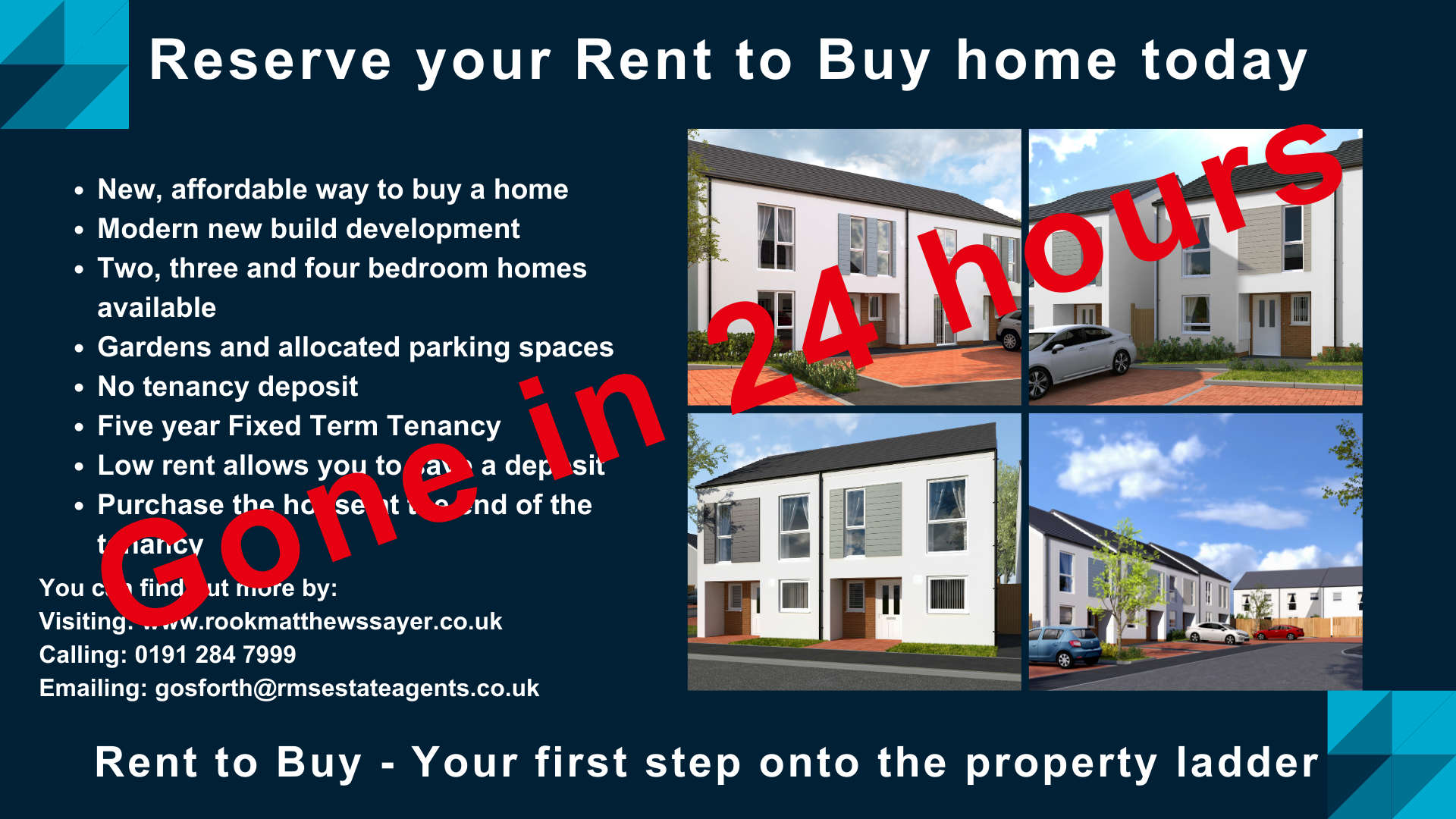 The scheme which gives first-time buyers and people returning to the housing market the opportunity to get on the property ladder only went live last Tuesday but by Wednesday afternoon interest was so high that registrations had to be suspended.
The two, three and four-bedroom new build homes in Kenton were offered at a rent of just 80% of market value on a specially designed five year fixed tenancy to allow residents to save the deposit they need to secure a mortgage and buy the home at the end of the rental period. 
While Rent to Buy schemes are available in the private sector and from Housing Associations, Newcastle City Council is the first local authority to take this innovative approach to helping people buy their own home and its success means if could now be replicated by other councils across the country.
Councillor Linda Hobson, Cabinet Member for Housing said "Housing is a top priority for the council, and we are committed to offering a diverse range of housing options to meet the needs of all our residents and we are always looking for new ways to deliver more homes.
"We know that the dream of owning a home can seem out of reach for people who are struggling to save for a deposit while paying rent so when Homes England funding became available to help deliver Rent to Buy homes we decided to give it a go as we were sure people in the city would be interested but we could never have predicted just how popular the scheme would be.
"Within a couple of hours of the properties being available we had 60 people interested. When the number doubled just a few hours later we had to take the decision to stop the marketing campaign to prevent more people being disappointed.  This type of scheme is definitely something we will look at again in the future if the opportunity becomes available."