20 October 2021
| | 2 min read
Residents delighted with new homes
Residents of a housing development in Newcastle have expressed their delight after moving into their new homes this summer.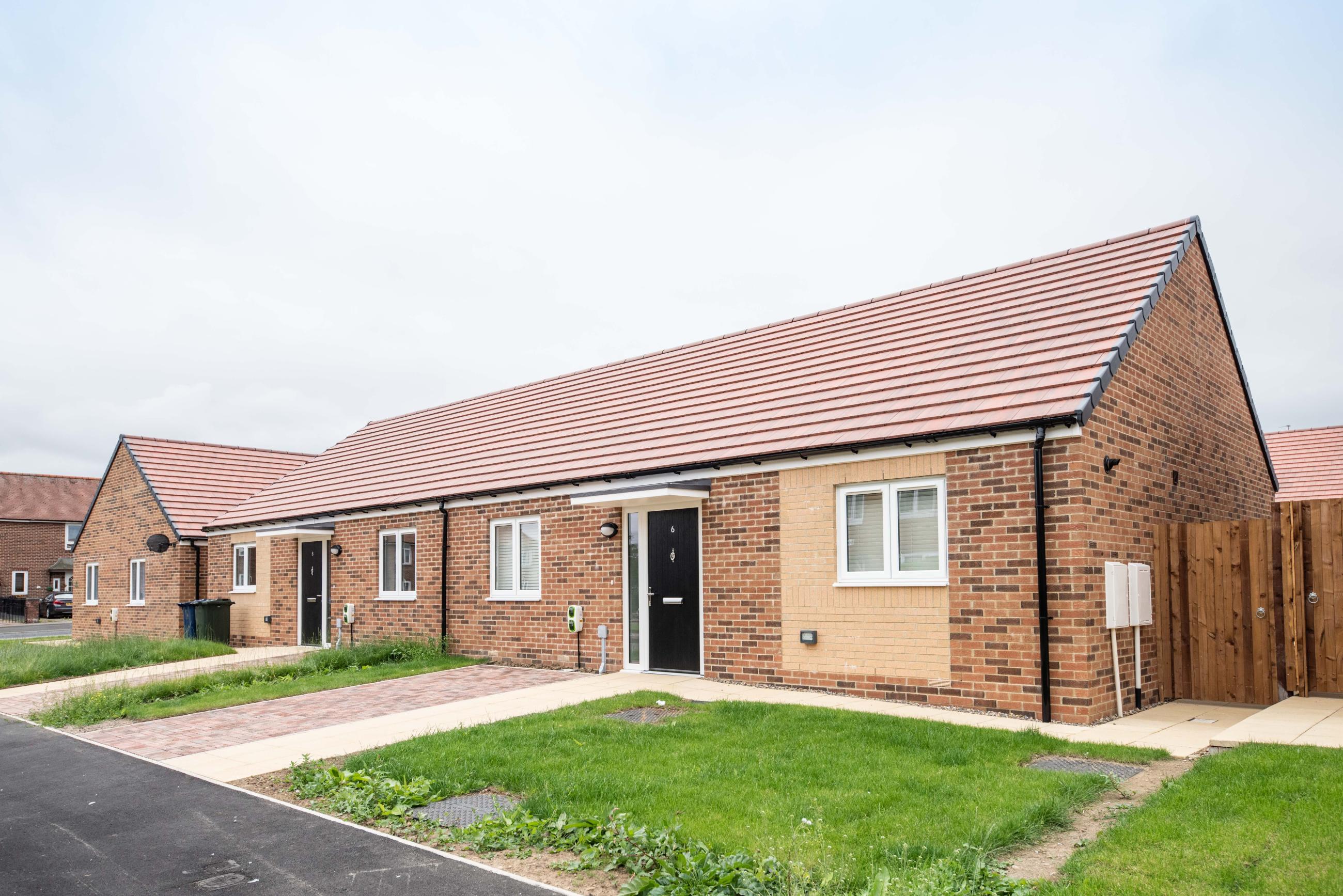 The Blakelaw development, which is the latest in a programme of hundreds of new homes being delivered by the council, has been specially designed to meet the needs of older people who don't need sheltered accommodation but want the peace of mind offered by a supportive housing management team.
The 10 two-bed bungalows and four two-bed Tyneside flats, which were built by Tolent with funding from Waypoint Government Investment fund and Homes England, were delivered using an innovative delivery model known as Annuity Lease Back (ALBM), bringing 14 much needed accessible homes to the area. 
The new homes will be managed by Your Homes Newcastle (YHN) and are part of the new Housing Plus – Community service which offers residents regular contact with a named officer, Ostara's 24 hour alarm and response service and a range of social and wellbeing activities.
And when residents met with representatives from the council, Tolent and YHN they were eager to show off their new homes and to talk about the difference moving has made to their lives.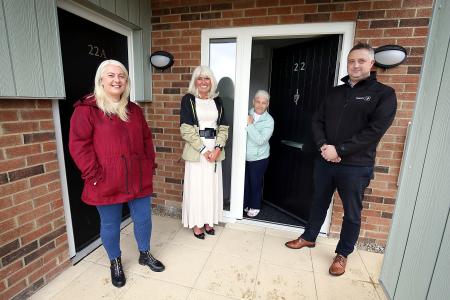 Maxine Milne, who recently moved into one of the flats, said "I am delighted with everything about my new home. The flat is spacious, modern and light and has been completed to a good standard."
Her neighbour, Lennie, who lives in one of the bungalows added "It's an absolute joy living here.  The staff at YHN have been really helpful and it's great to know they are on call if we need any support.  We've only been here a few weeks but we already feel like we're part of a community."
Councillor Linda Hobson, Cabinet Member for Housing at Newcastle City Council said: "As we get older it's sometimes difficult to do all the things we are used to doing and if our house is no longer suitable for our needs it can make life harder which is why the council is so committed to delivering a range of properties to meet the needs of everyone who lives in our city.
"It was great to be able to visit this development, to meet the residents in their own homes and to hear first-hand how much of a difference having a house like this can make to people's lives."
Chris Price, Regional Director at Tolent, said: "At Tolent, we always strive to deliver the highest quality build across all of our projects, so I'm delighted to hear such positive reviews from the new residents. This is the first of eight schemes we'll be delivering for Newcastle City Council, creating a total of 199 new homes across Newcastle to meet a diverse range of needs."  
Tina Drury, Managing Director at YHN, said "We're thrilled that some of the residents are already feeling at home and part of the community – that's exactly what we want for them. The pandemic has brought the effects of loneliness and isolation into much sharper focus, and we're so pleased to be able to offer a housing solution that not only makes people feel safe while remaining independent at home, but also actively involved with other people around them."