12 September 2019
| | 3 min read
Residents 'love' Newcastle's innovative new council homes
Residents settling into recently built council houses in Elswick say they 'love' their new homes which are the first of the kind in the city.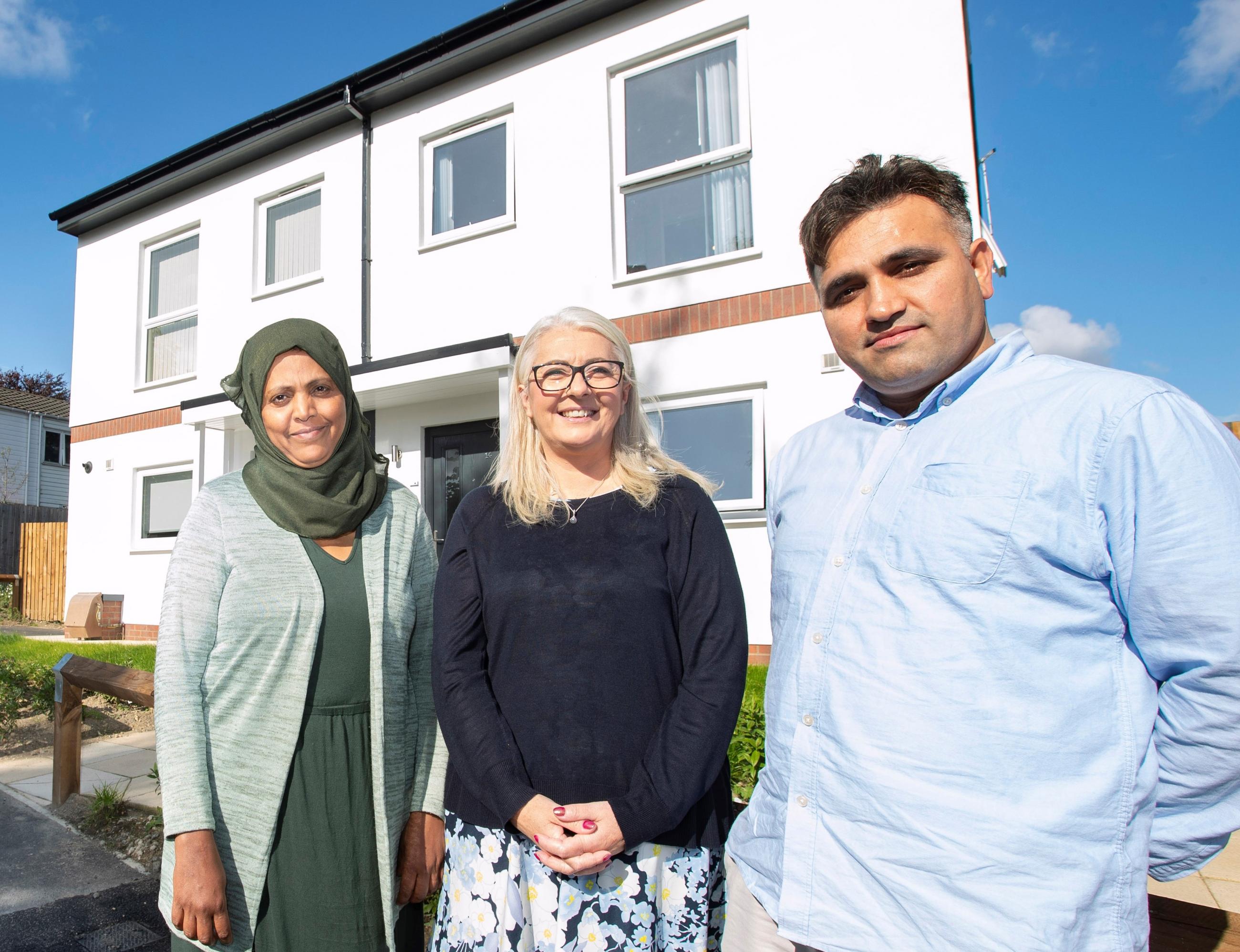 The properties were built using innovative manufacturing technology in a factory by modular homes specialists ilke before being moved to Somerset Place for construction by ENGIE.
The two-bedroom homes, which have been built to high standards and benefit from energy saving measures, are a pilot project looking at the benefits of using modern construction methods on time, budget and energy use. 
Mr Miakhail who recently moved into one of the houses with his family said "We love the house.  We have so much space and a garden for our son to play in.  It's everything we were hoping for."  Neighbour Ms Kahesay added "It's a lovely house in a lovely place with lovely neighbours – I couldn't have asked for more."
Visiting the residents to welcome them to their new homes Councillor Linda Hobson, Cabinet Member for Housing at Newcastle City Council said "The council is always looking at new, innovative building methods and 100 years after we started building council houses in Newcastle I think these homes are a fantastic example of what we can achieve when we think about things differently."
"It's hard to believe that homes of this standard can be built in just six weeks.  What surprised me most is how easily the internal layout can be adapted at the design stage to meet the diverse needs of residents which means that houses that look the same from the outside can be very different when you step inside."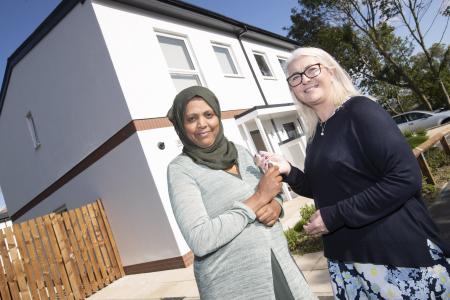 Paul Young, Operations Manager at ENGIE, said: "It's a pleasure to join partners and help mark the completion of this project and see that these innovative modular houses have already become comfortable homes for families from across Newcastle.
"We are the leading provider of regeneration services in the UK and were pleased to be appointed to such a unique project, which saw homes built off-site in a factory and brought to the site in Newcastle for us to simply crane into place. With most of the work already completed away from site, it's allowed us to look at the benefits of modern methods of construction. We very much hope that each and every new tenant enjoys their new home at Somerset Place."
Jen Vinton, Assistant Director of Strategic Asset Management at Your Homes Newcastle, said: "YHN is very proud to be involved in such an innovative project. Embracing new construction methods and technology and moving away from traditional bricks and mortar in this pilot project has provided us with some key learning and provided some fantastic new homes for our customers.
"The new homes are bright, modern and energy efficient, which will have a big impact on tackling fuel poverty and reducing energy bills. We are all delighted the new residents are so happy with their new homes."