30 October 2023
| | 2 min read
New bee-friendly bus shelter installed
A bee-friendly bus shelter with a wildflower roof has been installed in Newcastle to boost biodiversity and make the city greener.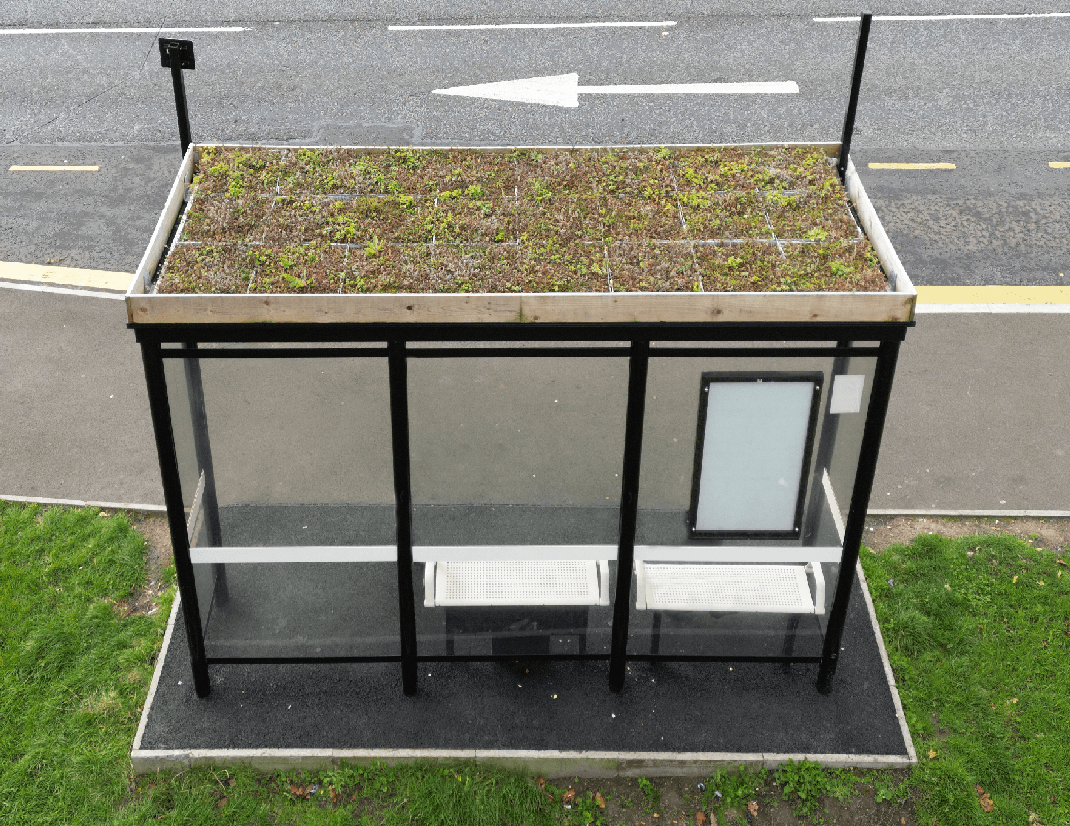 Newcastle City Council, in partnership with Clear Channel UK, has placed the first 'Living Roof' bus shelter on Stamfordham Road, close to St James' Retail Park.
It is constructed from sustainable materials and the roof accommodates a mix of wildflowers and sedum plants, which are ideal food sources and habitats for bees and other pollinating insects.
The shelters, known as Bee Bus Stops, also benefit the environment by absorbing rainwater and filtering particulates from the air.
They are designed to support biodiversity, create healthier communities and bring greenery back into urban areas.
Cllr Marion Williams, Cabinet member for a Connected, Clean City at Newcastle City Council, said: "It's exciting that the first eco-friendly bus shelter has been installed in our city in collaboration with Clear Channel UK.
"The new shelter will help boost biodiversity, contribute towards climate resilience and supports our ambitions for our city to become net zero by 2030.
"This project is another example of the important steps we are taking to create a cleaner, greener and more sustainable future for our residents."
Will Ramage, Clear Channel's Managing Director, said: "It's wonderful to see the installation of Newcastle's first Living Roof.
"What's so great about these bus shelters is that they provide an essential service for the public while also contributing to the betterment of the environment.
"And we feel privileged to be a part of the effort to make Newcastle a more sustainable and eco-friendlier city."
The shelters are becoming a popular asset throughout the country.
The Council is now exploring options to install more of the shelters across the city.
For more information about the Council's Net Zero Action Plan, visit www.newcastle.gov.uk/our-city/climate-change/net-zero-newcastle/net-zero-newcastle-2030-action-plan.