13 June 2019
| | 2 min read
New funding bid to restore Tyne Bridge
A funding bid to restore the city's iconic Tyne Bridge to its former glory has been submitted by Newcastle and Gateshead councils.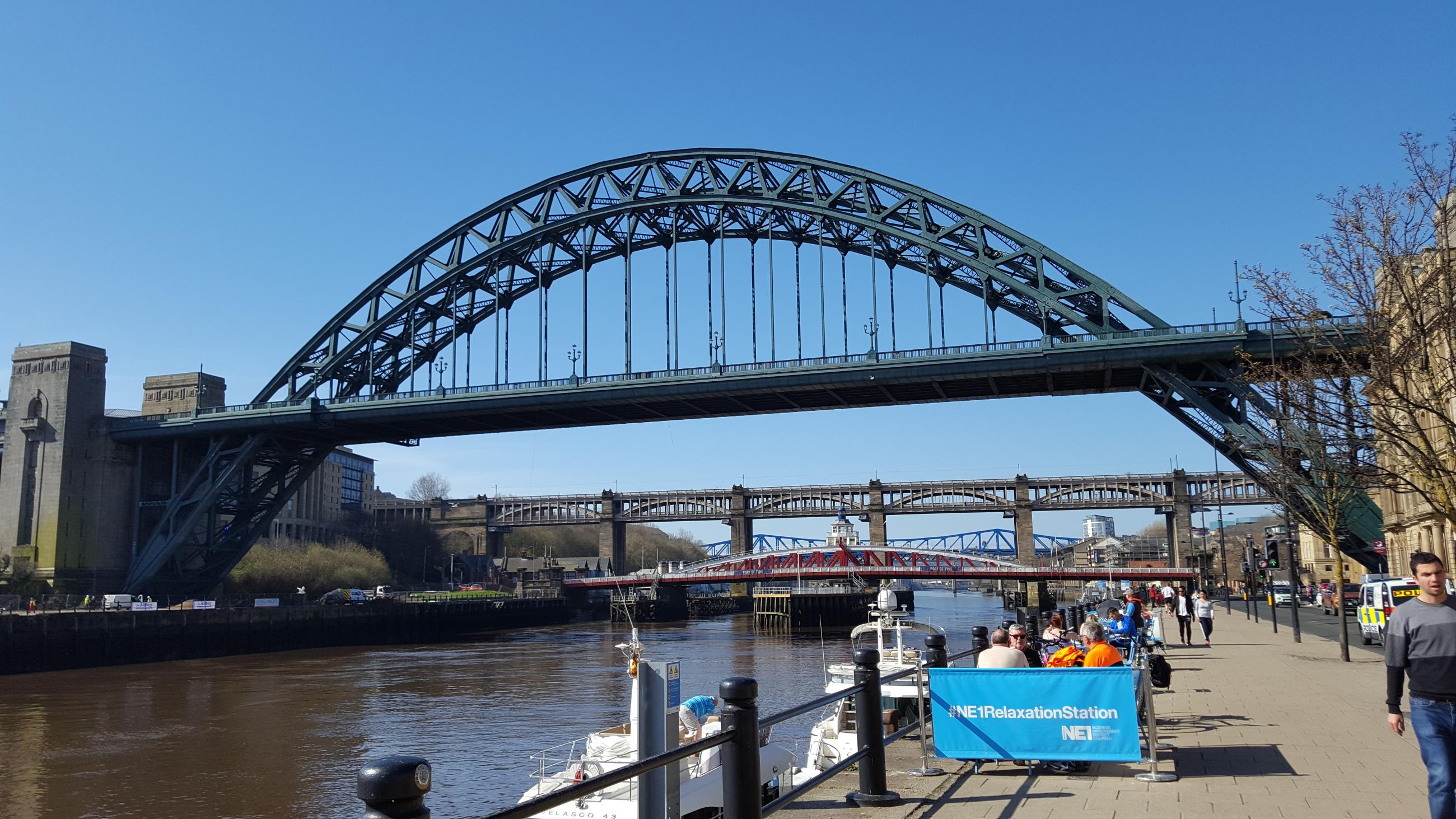 Working with Transport for the North, the transport body for the north of England, the councils have applied for over £40m package of improvements to completely refurbish the Tyne Bridge and upgrade Central Motorway.
Cllr Arlene Ainsley, cabinet member for transport and air quality at Newcastle City Council said: "The Tyne Bridge is not only an iconic North East landmark, it is also a key gateway to our city and the wider region, which we are committed to preserving for future generations.
"We are working closely with Gateshead Council and Transport for the North to source funding to completely refurbish the bridge, which includes the sizeable task of painting the structure, as well as major maintenance works to the Central Motorway which leads to the bridge.
"With our partners, we have put together a strong business case for investment of more than £40m to help us not only restore this Grade II listed bridge to its former glory, but also to ensure the people of the area have robust infrastructure and a safe and efficient highways network."
The proposed works include steelwork repairs, extensive painting, concrete repairs, drainage improvements, stonework and masonry repairs, bridge deck waterproofing, parapet protection and bridge joint replacement. These works will maintain the load capacity of the structures and future proof the route by alleviating the need for continual adhoc maintenance works.
Peter Molyneux, Major Roads Director for Transport for the North said: "Transport for the North are working with partners across the North, including in the North East, to gather evidence and consider which schemes should be included in our pan-Northern Major Roads Network Bid.
"That work is ongoing and the final list will be published and submitted to Government at the end of July. It is anticipated that the Department for Transport would then make their decision towards the end of the year."  
The Tyne Bridge and Central Motorway works are one of four projects put forward for the North East, which also includes roads improvements in Blyth, Durham City and Sunderland.
The councils will find out in July if the bid will move to the next stage and submitted to government for funding consideration.