25 September 2023
| | 2 min read
New plans to make Newcastle a hub for artists, creatives, musicians and filmmakers
New £1.7m initiative aims to make central Newcastle a creative hub with jobs and opportunities for artists, musicians and filmmakers.
Creative Central NCL unveiled its plans this week to make Newcastle a place where creatives can make a living without having to decamp to London or Manchester.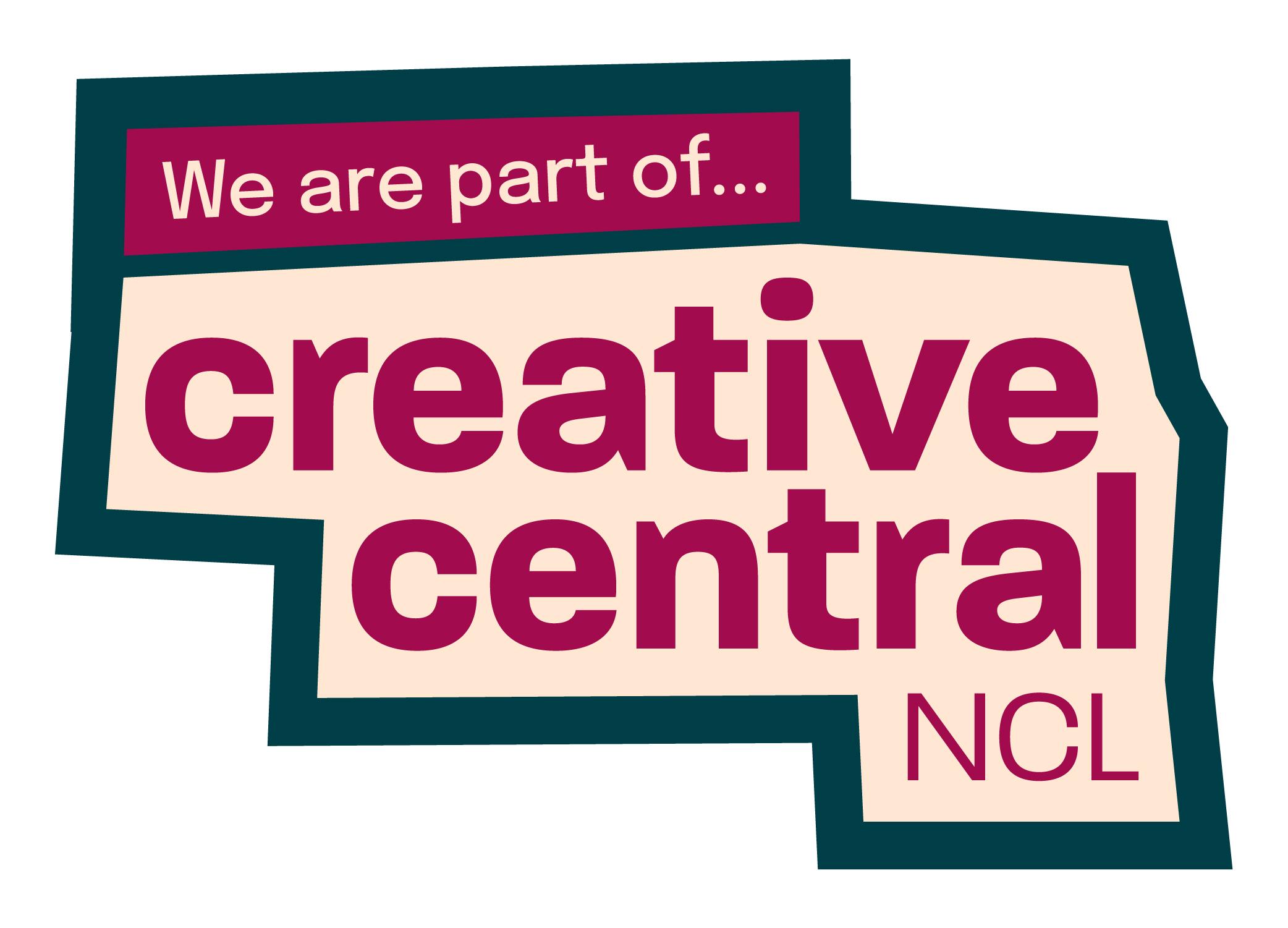 The project, part of the Cultural and Creative Zone initiative funded by North of Tyne Combined Authority is described as an economic development project, anchored around culture and creativity.
Its purpose is to put an end to the talent-drain, making sure that anyone who chooses a creative career has a place in the city.
Cllr Alex Hay, Cabinet member for a Thriving City at Newcastle City Council said: "We know the creative industries are vital to Newcastle. It's one of the quickest growing and best performing sectors in the country – even post-pandemic the growth in creative industries is higher than the rest of the economy.
"Our ambition for Newcastle is that it becomes a vibrant and distinctive creative hub where independent artists, musicians, filmmakers, performers are supported and encouraged to make a career.
"We are committed to retain local talent, attract investment and create jobs, which will together act as a catalyst for the growth of the cultural economy and the city's wider economy, and help the development of a diverse and highly skilled creative workforce for the future."
Mayor Jamie Driscoll said: "Too often artists and creatives are undervalued. I'm in no doubt about the huge value they bring to our communities and our economy.
"As part of our Cultural and Creative Zones initiative - covering the North of Tyne region - this latest funding commitment will help support and develop our burgeoning scene of artists, musicians and filmmakers in Newcastle.
"You can't construct culture – it must grow organically – we're just giving it the right conditions in which to grow.
"Who knows, the next Sam Fender or Ridley Scott could be right under our noses."
The North of Tyne Culture and Creative Zone (CCZ) Programme is investing in the development, sustainability and growth of the culture and creative sector in the North of Tyne.
Three CCZs have been awarded funding from the North of Tyne Combined Authority (NTCA) for five-year pilot projects:
The CCZs provide access points to support, ensuring that, no matter where in North of Tyne a creative professional or business is located, they have access to the networks and support to enable them to thrive.
Creative Central NCL, is managed by a team at Newcastle City Council who are aiming to direct funding and support to artists and creative businesses to help them set up shop in Newcastle city centre.
Funding and Grants are available for a range of projects that will enhance the creative population in Newcastle City Centre

Business Support helps artists and creative businesses to commercialise effectively.

Skills Development offer training and support for artists and creative businesses covering everything from starting a business or artistic practice to growing an established entity.

Workspaces and studios are in short supply and the project aims to work with landlords and building owners to transform spaces in central Newcastle, so they are suitable and affordable for independent artists.
To date, Creative Central NCL has awarded almost £350,000 to projects all aiming to give artists and creative professionals the skills they need to make a living in Newcastle, without taking on second or third jobs or living precariously.
The first round of funded projects chosen to develop skills and knowledge among the artistic and creative community, will support over 600 artists and creatives over the coming 12 months.
Beacon Films, Fresh Creatives, to support neurodivergent or learning disabled people in filmmaking.

Creative Heritage Studios & Newcastle University Business School, Commercialise Without Compromise, to support creative makers to develop their business and income.

Generator, Create Amplify, to keep musicians in Newcastle by giving them the skills they need to make a sustainable living from their talent.

Helix Arts, Artists' Agency Newcastle, a 12-week training course to develop skills to develop and manage participatory arts projects – with a particular focus on public art and urban regeneration.

Junction Point, Art with Purpose, support, training, mentoring and funding for 60 artists to use their art for good.

Moving Arts Management, Open Inbox, Micro Commissions & Reviewers Programme, ad-hoc, specific and bespoke advice to individual creatives, artists and groups working in the North East

Newcastle Arts Centre, Brass Tacks, to support artists with every aspect of bringing an art exhibition to fruition.

North East Cultural Freelancers, Cultural Leadership Programme, to support freelancers to develop their leadership skills

The Prince's Trust, Get Creative, support young people in skills and confidence development to enable them to make a career in the creative industries.

Alphabetti Theatre, Dark Arts of How to get programmed, Fundraising, Community & Marketing, inclusive professional workshop for performance and theatre makers.

Digital Voice, Corridor to a Creative Future, a practical digital training course for cohorts of young people to learn the craft of backstage digital roles related to filmmaking.

Project North East, The Sustainable Creative, a 9-month project to help creative and cultural entrepreneurs start a creative business in Newcastle.
Corrine Lewis Ward founder of Creative Heritage Studios who have received funding to deliver Commercialise Without Compromise with Newcastle University Business School said, "I passionately believe that creativity should be embedded in economic development. It's essential. Creatives are really good at taking nothing and turning it into something quite spectacular. Local authorities that build creativity into their economic strategy and understand that creatives can make somewhere a destination for tourism as well as for local people to buy local, are onto a winning combination."
Amongst future plans for Creative Central NCL are;
- an artist residency project with the homeless young people of Tyneside Foyer supported by artists Shiori Naruse and Nick Christie.
- part-funding a large capital project to develop a new creative hub on the Scotswood Road with Boho Arts who have already raised £42,932 as part of a crowdfunding campaign to support the development.
The Hub which is currently in the planning stages will include low-cost options to hire performance and rehearsal spaces, use digital facilities for podcasting or film editing, hire workshop or meeting space or simply hot desk and use the café. Bev Fox, co-founder of Boho Arts said, "There's too few places for artists, creatives and the community to gather and pursue creativity or develop their careers.
We want to change that with an accessible, centrally located, and affordable space for performances, rehearsals, workshops, exhibitions, and co-working. Creative Central NCL understand our vision and have supported us with funding and expertise. Our ambition is to join up the dots across the city centre alongside the likes of Alphabetti Theatre, Dance City and the Discovery Museum to champion grassroots arts and culture."
Artists and creative professionals are encouraged to visit the Creative Central NCL website for more information on the funding or training opportunities available.
Our ambition for Newcastle is that it becomes a vibrant and distinctive creative hub where independent artists, musicians, filmmakers, performers are supported and encouraged to make a career.
Cllr Alex Hay
Cabinet Member for a Thriving City