24 February 2022
| | 2 min read
Newcastle City Council sends message of solidarity to Ukraine
Newcastle City Council has sent a message of solidarity to the people of Ukraine after Russian forces launched a large-scale military attack.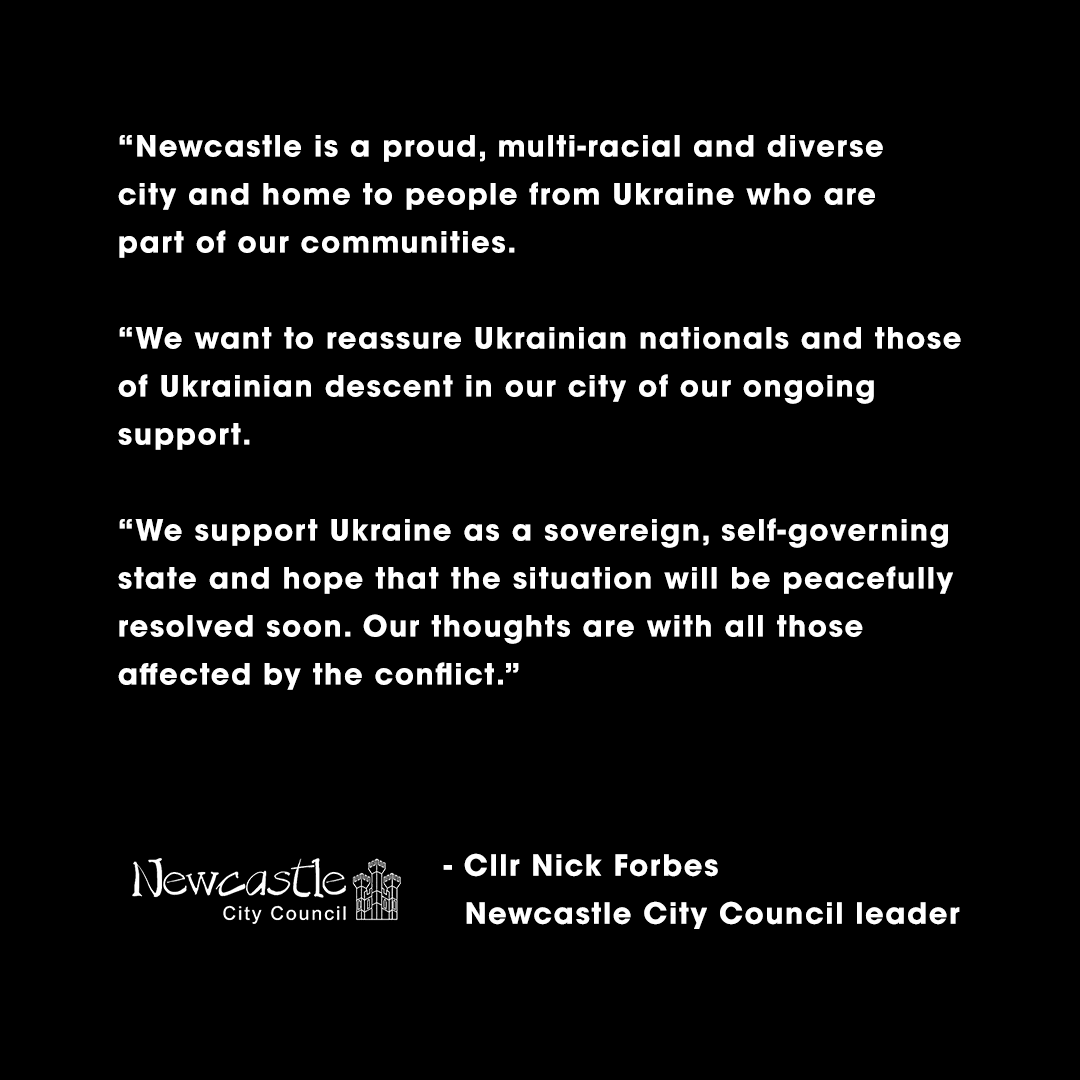 Lord Mayor of Newcastle, Habib Rahman, sent the message of support to the city's namesake in Ukraine after Russian forces invaded the country.
The letter was addressed to Mayor Mykola Borovets, of Novograd-Volynsky City Council, a member of the Newcastles of the World network.
Cllr Nick Forbes, Newcastle City Council leader, said: "Like everyone in Newcastle, I am appalled by these horrific events and we stand in solidarity with the people of Ukraine.
"Newcastle is a proud, multi-racial and diverse city and home to people from Ukraine who are part of our communities.
"We want to reassure Ukrainian nationals and those of Ukrainian descent in our city of our ongoing support.
"We support Ukraine as a sovereign, self-governing state and hope that the situation will be peacefully resolved soon. Our thoughts are with all those affected by the conflict."
Cllr Rahman said: "We strongly condemn the appalling attack on the Ukraine and those responsible must be met with strong sanctions.
"Our thoughts and prayers are with the innocent people affected."
The council is calling on the UK Government to impose swift, severe and wide-ranging sanctions on the Russian Government and its supporters following the attack, and continue its support for the Ukraine.
How you can support Ukraine
Information on how to support the people of Ukraine, including links to major charity appeals, and advice on what to do if you want to donate items, can be found on our support for Ukraine page.