30 June 2020
| | 5 min read
Newcastle homes to be upgraded with low carbon heating - for free!
Hundreds of homes in Newcastle will be fitted with energy efficient heat pumps for free after a successful £3.9 million bid for Government funding.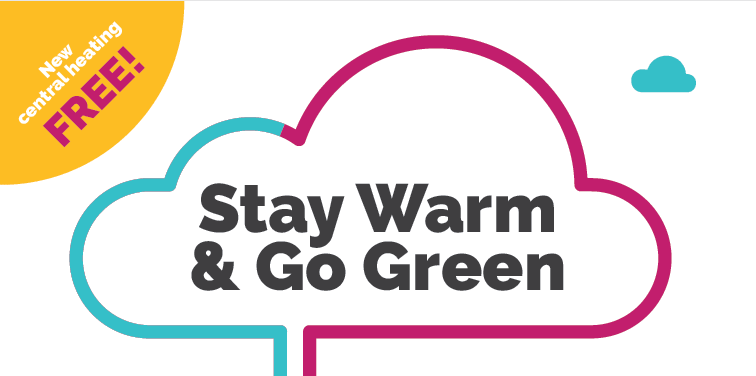 The Department for Business, Energy and Industrial Strategy backed Electrification of Heat project aims to explore how to overcome barriers to people adopting alternatives to more traditional boilers and demonstrate the feasibility of a large-scale rollout of heat pumps in advance of the proposed ban on installing gas systems in new homes from 2025.
'An exciting opportunity for Newcastle'
Cllr Clare Penny-Evans, Newcastle City Council's cabinet member for climate change and communities, said: "As a city we have already been taking great strides in cutting our carbon footprint, but with an ambitious target of becoming 'net zero' by 2030 we know the task ahead is a huge one.
"Achieving our aim is only possible by working together and, as we have seen since declaring a climate emergency, through our first climate summit, and in the ongoing work of our climate change committee and net zero taskforce, there is a huge collective will to take the bold and innovative steps needed to rise to this challenge.
"This project is an exciting opportunity for Newcastle, as one of only three locations chosen by BEIS nationally to explore the benefits of heat pump technology, and I hope as many households as possible will put themselves forward to potentially take part.
"Yet for us this is not just about the 250 homes that will benefit now, but what we hope it will teach us, so that we might in the future be able to apply this technology right across our communities and support local jobs and businesses in the green economy."
'The timing of this project couldn't be better'
The 'Electrification of Heat' project is a collaboration between E.ON and Newcastle City Council, funded by the Department for Business, Energy and Industrial Strategy, with support from social housing provider Your Homes Newcastle and charity National Energy Action, which campaigns against fuel poverty.
It will see 250 heat pumps installed in a range of suitable homes, along with innovative secondary technologies, such as thermal stores.
Michael Lewis, CEO of E.ON UK, said: "The way we heat our homes is now one of the UK's largest contributors to climate change.
"The challenge for us all is to move away from fossil fuels towards something that is cleaner, more efficient and more cost effective.
"Working with BEIS and Newcastle City Council, we'll demonstrate that heat pumps are one of the smart, personalised and sustainable solutions that will help us in meeting that challenge.
"The timing of this project couldn't be better. The UK needs a green economic recovery and upgrading the homes we're all now spending far more time in ticks all the right boxes: creating good local jobs and improving health and wellbeing, as well as reducing emissions.
"We already supply all our customers' homes with electricity backed by 100% renewable sources, and if we decarbonise the UK's heating system we can improve the lives and lifestyles of countless people, saving them money in the process and helping to combat the climate crisis."
Free to suitable homes
The project will be fully funded by BEIS, meaning it will be free to suitable homeowners.
It will be delivered in privately owned and social housing group owned homes.
It will predominantly focus on homes which already have gas central heating, although some homes which have no mains gas will also be included.
Recipients of the free heat pumps will benefit from aftercare to ensure the heat pump is operating effectively, as well as energy tariff and usage advice and wellbeing checks by the charity National Energy Action (NEA).
How to get involved
E.ON will begin identifying customers and preparing for installations in July 2020 and the scheme will run until March 2022.
Residents do not have to be an E.ON customer to benefit, but do need to meet certain property suitability criteria for the installation of a heat pump.
To identify the households who could most benefit from a heat pump, E.ON will be able to call on its pioneering use of satellite imaging technology in combination with Newcastle City Council's own data.
For more information and to apply visit our Electrification of Heat Project pages here.