28 May 2021
| | 4 min read
Newcastle residents encouraged to join in Keep Britain Tidy's Great British Spring Clean
Families, businesses, and community groups are being encouraged to do their bit in tackling the blight of litter in their local area.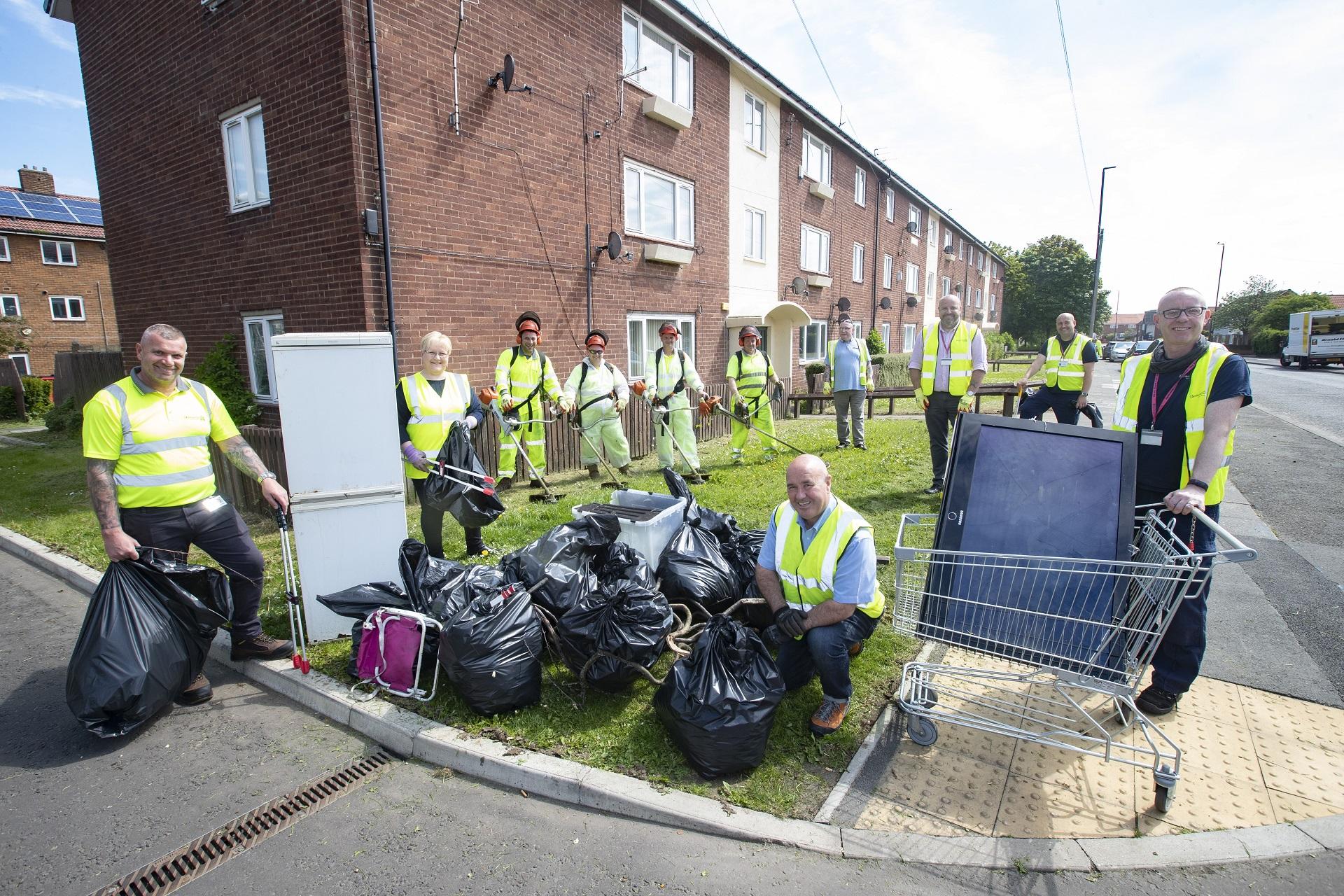 Newcastle City Council spends more than £2 million a year picking up over 7,000 tonnes of rubbish discarded across streets and public spaces.
But inconsiderate litter louts mean it is a constant battle to keep the city the clean, green, brilliant place we all want it to be.
Now, after more than a year in which people have relied more on the outside places close to home to exercise, play or socialise, residents are again invited to join forces in support of Keep Britain Tidy's annual Great British Spring Clean.
'Thank you for all that you do'
Cllr Ged Bell, Cabinet member for neighbourhoods and transport, said: "As a council we spend a huge amount of time, effort and money on keeping our city clean, but fully appreciate it is an ongoing issue, we cannot be everywhere at once, and that we need the help of residents to tackle the scourge of litter.
"Keep Britain Tidy's campaign gives us the opportunity to celebrate the great work that goes on in communities to keep our neighbourhoods clean and tidy for all of us to enjoy, and say thank you to everyone who shows such pride in their local areas for all that they do.
"We also want to encourage people to do as much as they can to tackle litter during this time – particularly on the weekend of June 12 and 13 - so we can sing about it and let people see how we work together to improve everyone's lives."
Supporting people to show pride in their communities
Keep Britain Tidy has reported a massive increase in the number of people who have started litter-picking during the Covid-19 pandemic lockdowns.
And in Newcastle, since the start of the Your City, Your Home campaign in 2019, the council has supported a regular roster of over 300 volunteers, as well as school groups, individuals and one off events from businesses and YHN; provided hi-viz vests, litter hoops and gloves, safety advice and guidance; gifted 155 litter pickers to groups and individuals, including 12 child size ones; loaned out 861 pickers, with 281 for kids; and supplied 3,495 black bags for collected litter.
Kenton clean up
On Friday May 28 Cllr Bell joined staff from the council's waste and recycling service and members of the community to litter pick around Ambridge Way in Kenton.
The group collected more than 10 bags full of rubbish from hedges, bushes and gutters, and removed a flytipped fridge-freezer, television, shopping trolly and children's seat, before the authority's grass cutting team moved in to tidy up borders, planters and green spaces.
Organise a litter pick
Groups can request support, the loan of equipment or litter pick-ups by the council by emailing hello@yourcityyourhome.co.uk or using the Your Local Services system online at envirocall.newcastle.gov.uk
And anyone in the city who helps clean up their community in the next fortnight is encouraged to share their good work on social media, using the hashtags #Newcastle #YourCityYourHome and #GBSpringClean, to send the clear message to litter louts, #DontBeATosser
Keep Britain Tidy
Keep Britain Tidy Chief Executive Allison Ogden-Newton said: "The Great British Spring Clean would not be possible without the support of local authorities, including Newcastle City Council.
"We have all spent a lot more time in our local area in the past year and have come to realise just how important our local park or green space is for our mental and physical health.
"We need to care for these spaces and the Great British Spring Clean is an opportunity for everyone to take a small action that, collectively, can make a big difference.
"Whether you commit to do five minutes or five hours, you will help us clear many tonnes of litter pollution from our environment."