14 November 2023
| | 2 min read
Newcastle retains status as global 'climate leader'
Newcastle has retained its status as one of the world's "climate leaders" for its ongoing efforts to achieve net zero by 2030.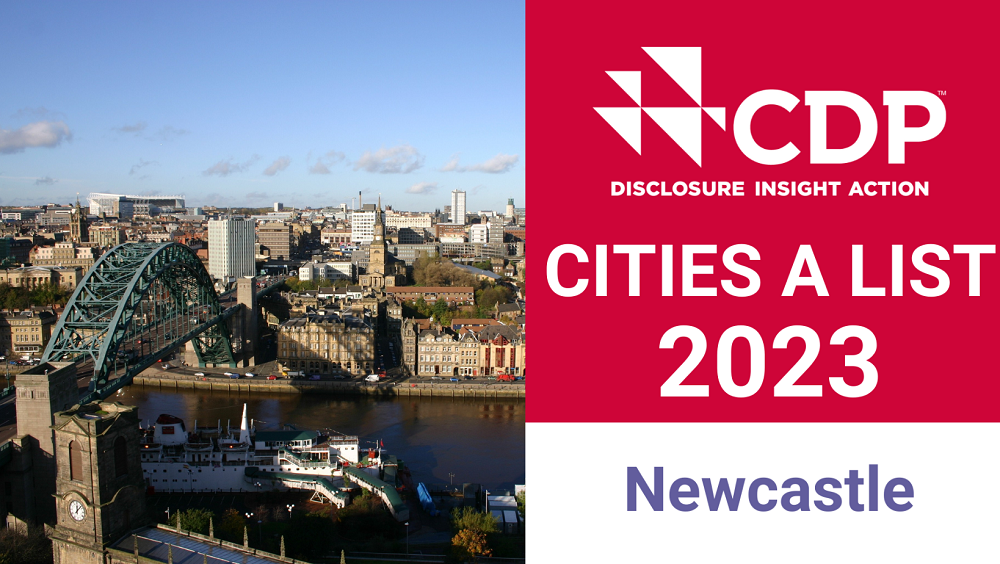 For the fourth year in a row the city has been awarded the top 'A' grade status from international climate research provider CDP.
Cities are recognised for their achievements and commitment to leading the transition to a greener and more sustainable future. 
Newcastle is one of 119 cities across the world to receive the top accolade. 
Cllr Marion Williams, Cabinet member for a Connected, Clean City at Newcastle City Council, said: "We are incredibly proud to have retained our status as a global climate leader and this very much reassures us that we are on the right track.
"As a city we continue to ensure that we are at the forefront of efforts to rapidly reduce carbon emissions to safeguard our residents and the environment.
"We have taken important steps towards making public buildings such as schools and libraries more energy efficient, through our Active Travel projects we encourage people to swap their cars for public transport and we continue to engage with young people to help shape the city's climate action plans.
"We also work with residents to make their homes more energy efficient, helping to reduce their energy bills. This supports the critical work we are doing to help people through the cost-of-living crisis.
"Our bold and ambitious work will continue over the coming months and years to help deliver net zero and create cleaner, greener communities that we all want to live in."
To score an 'A' grade rating, a city must disclose its climate action data publicly through CPD, have a city-wide emissions inventory, have set an emissions reduction target and have published a climate action plan.
It must also complete a climate risk and vulnerability assessment and have a climate adaptation plan to demonstrate how it will tackle climate hazards.
The 'Net Zero Newcastle – 2030 Action Plan' sets out how residents, businesses and organisations are working together to achieve ambitious climate targets.
To find out more about the plan visit www.newcastle.gov.uk/netzero.