2 February 2023
| | 3 min read
Residents to help transform communities through EPiC project
Residents in Newcastle will lead the way in tackling anti-social behaviour and sprucing up their communities as part of a new innovative project.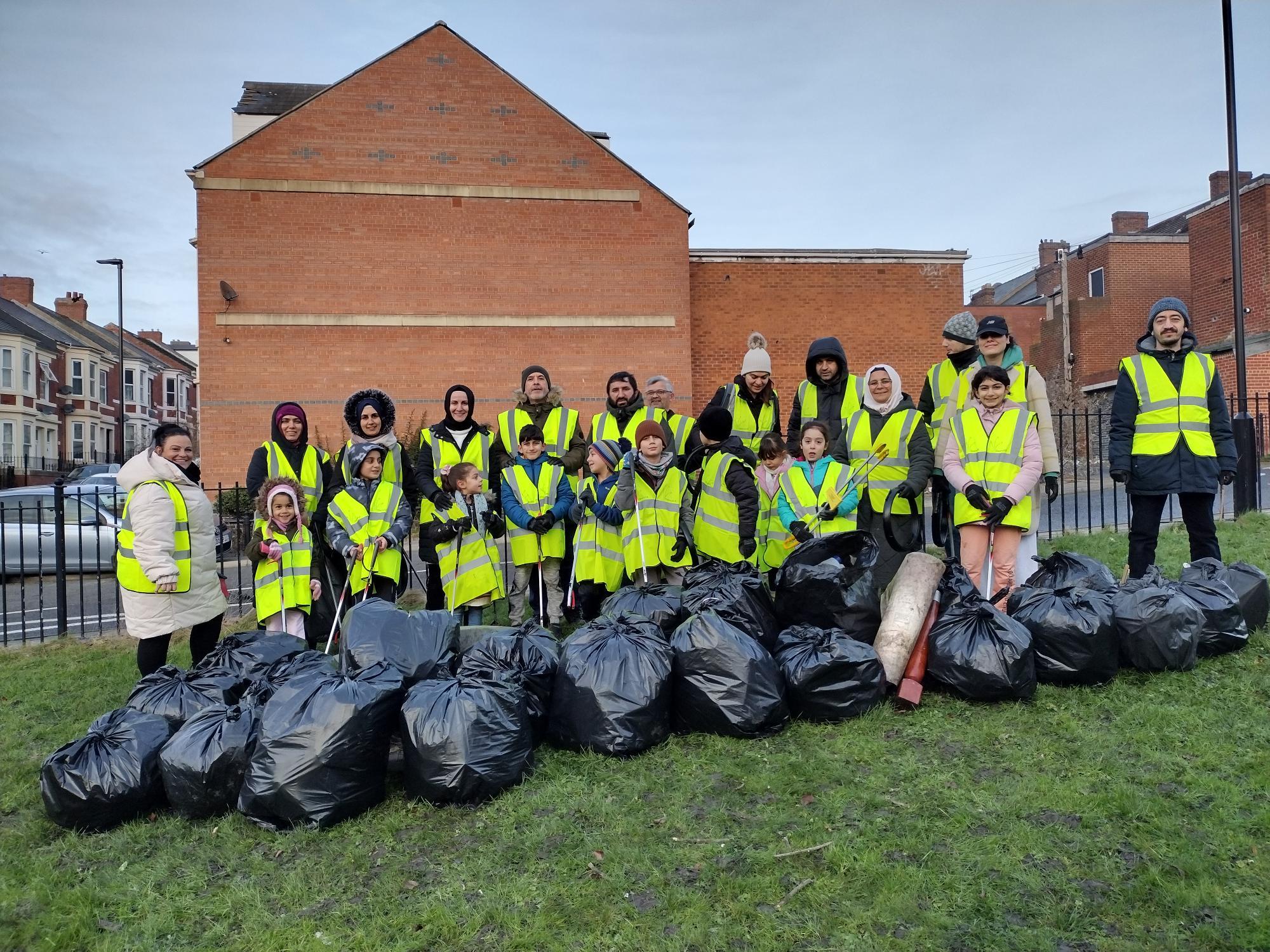 Called Empowering People in Communities (EPiC), the initiative will see residents come together to form delivery groups in West Denton, Benwell and Pottery Bank in Walker.
Working closely with Newcastle City Council, Your Homes Newcastle and other key partners, they will develop action plans to improve the lives of people who live, work in and visit the three communities.
The groups will focus on combating anti-social behaviour such as fly-tipping and graffiti, tidying up streets and public spaces and improving access to services.
Funding will also be available for residents to create further projects to help their neighbourhoods to flourish.
EPiC has been launched as part of the Council's Better Lives Safer Communities programme, which has seen the local authority invest an extra £1.5m to tackle anti-social behaviour.
Cllr Lesley Storey, Newcastle City Council's Cabinet member for a Vibrant City, said: "This fantastic new project aims to breathe new life in our brilliant neighbourhoods and improve people's lives.
"What is really exciting is that the plans are being shaped by local people for local people, with them telling us what they want the future of their communities to look like.
"Our residents have lots of fantastic ideas and we look forward to working with them to create more vibrant neighbourhoods where families and businesses can thrive."
To support the launch of EPiC, the Council recruited three new Community Safety Development Officers who will work with the delivery groups.
The officers have been holding weekly drop-in surgeries and building strong relationships with residents over recent months to learn more about their priorities. 
Community Safety Development Officer, Paul Duncan, who is based in West Denton, said: "The response from the communities has been fantastic and lots of the residents are passionate about making a difference.
"All neighbourhoods suffer from some levels of anti-social behaviour but through EPiC we are committed to working with residents to tackle these issues and create safer, cleaner communities."
On January 22, more than 20 volunteers donned high-vis jackets and gloves in Benwell as they spruced up their community with a litter pick.
They tidied up streets and public spaces in the Benwell Terraces and around St James' Church, collecting more than 30 bags of rubbish.
Community Safety Development Officer, Sarah Eaglestone, said: "The litter pick demonstrated exactly what we want to achieve through EPiC – bringing people who care about their community together and want to make a difference.
"The volunteers did an amazing job in helping to keep the area clean and tidy and we look forward to working with them again at future events."
Work is currently ongoing to create delivery groups in Benwell and Walker and action plans for all three areas are due to be rolled out later this year.
There will also be lots more community events, such as coffee mornings and litter picks, that residents can take part in.