9 October 2020
| | 4 min read
Selective licensing schemes could be renewed
Property licensing schemes in two parts of Newcastle could be renewed in a bid to bear down on anti-social behaviour.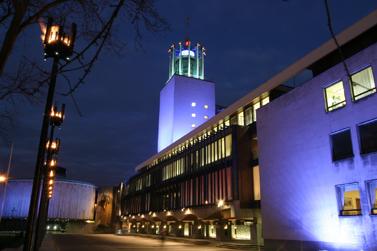 But before a decision is taken, councillors will be asked to launch a public consultation on the proposals in Greater High Cross in Benwell and Byker Old Town.  
The schemes, which run for five years, are due to expire this month (October 2020) and in October 2021 respectively.   
Anti-social behaviour remains an issue
Over the last 10 years, both have met their objectives of improving local housing demand and living conditions.
However, anti-social behaviour remains stubbornly higher than the average for the city and on a par with similar schemes recently designated elsewhere in Newcastle. 
When it meets on Monday, October 19, Cabinet will be asked to approve a public consultation to ask landlords and tenants what they think of renewing the schemes.
A report will then go back to Cabinet next year with the consultation's findings and future options. 
The schemes so far
Although most landlords are professional, some are not, and licensing is an attempt to drive rogue landlords out of business while improving living conditions for tenants and making neighbourhoods more pleasant places to live.  
Selective licensing schemes have been running for many years in towns and cities up and down the country. They are an attempt by local authorities to raise standards in the private rented sector.   
High Cross and Byker were Newcastle's first selective licensing schemes launched in 2010 and 2011 respectively. They ran for five years and were renewed in 2015 and 2016.
Renewing it for a third time would mean 880 properties in both areas would need a licence, costing landlords £650 per house.  
Selective licensing elsewhere in Newcastle
In April Selective Licensing was introduced in five new areas affecting an estimated 3,664 properties along with a further 9,377 properties subject to a city-wide Additional Licensing Scheme for Houses in Multiple Occupation with three or four people sharing.  
Why selective licensing is needed
Although anti-social behaviour has reduced by 72 per cent in High Cross and 46 per cent in Byker Old Town – both are still higher than the city average. 
In addition, every year the council receives more than 730 complaints from both areas about property disrepair, noise, and anti-social behaviour.  
Re-designating both areas would enable more specific interventions to be targeted at reducing stubborn anti-social behaviour.  
'Everyone has a right to a decent home'
Cabinet Member for Housing, Cllr Linda Hobson, said: "I have no doubt that selective licensing has improved the lives of thousands of people, many of them families, in those two areas.  
"Everyone has a right to a decent home and while anti-social behaviour has declined sadly it is still too high and presents the council with significant costs dealing with it. However, before any decision is taken, we must consult the residents, landlords and others who may be affected.  
"I would urge everyone to go online and tell us what they think. It is only by finding out what local people think that the council can make an informed decision."  
Tell us what you think
The consultation is due to begin on Monday 9 November 2020 and run for 12 weeks closing on Sunday January 31 2021.
Due to the pandemic it will not be possible to hold face-to-face sessions, but a consultation promoted through social media will be carried out online.