2 March 2021
| | 5 min read
Students challenged to lead Newcastle to net zero
Students have been challenged to take a lead in Newcastle's efforts to decarbonise the city by 2030.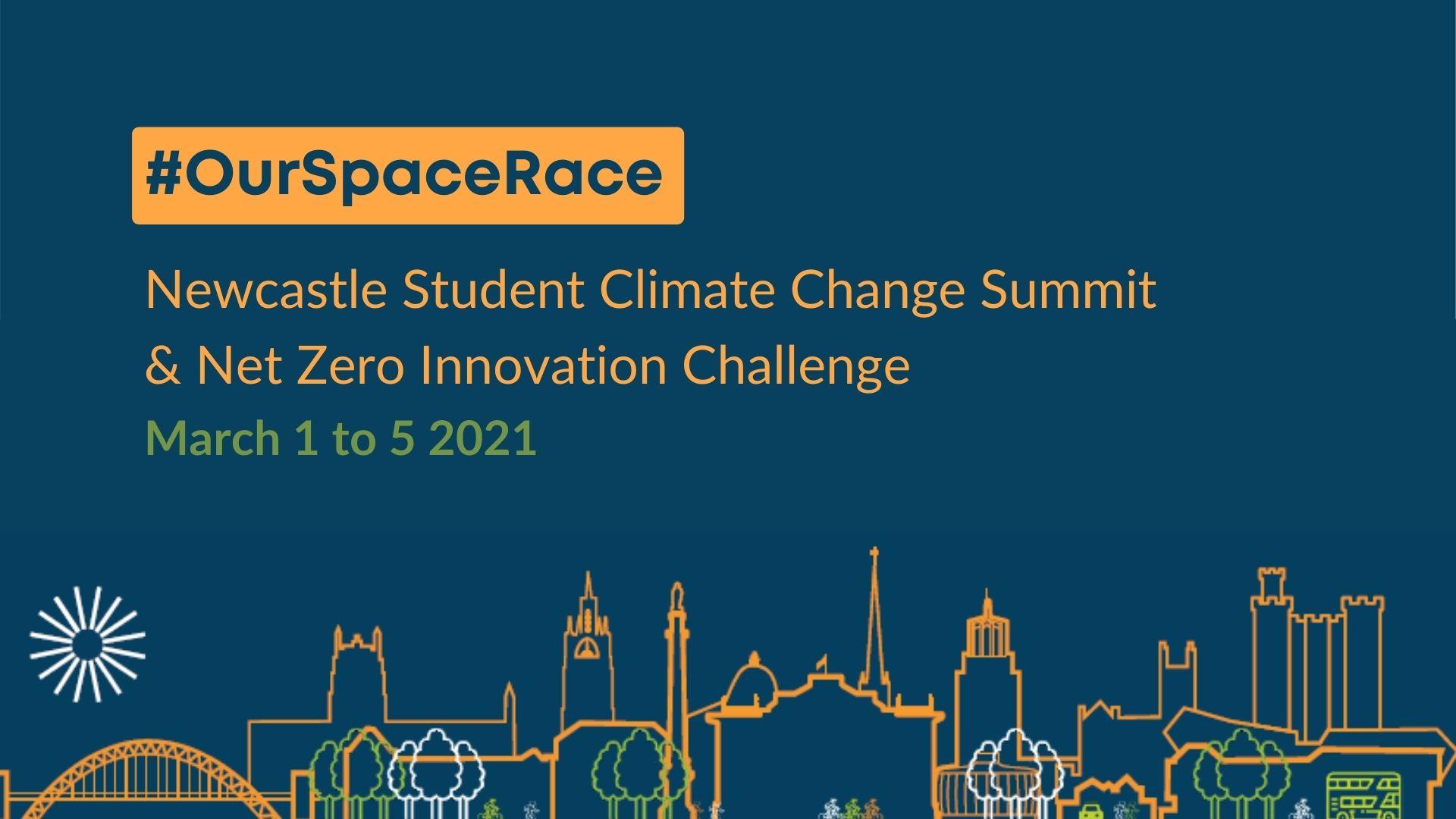 More than 130 young people attended the virtual Newcastle Student Climate Change Summit, to discuss ideas for tackling global warming and find out more about the opportunities that come with rising to that challenge.
'We need to act now'
Newcastle City Council leader, Cllr Nick Forbes, told summit attendees that "the future of our city is in your hands."
"We have a proud industrial heritage, but in the Industrial Revolution we carbonised the globe's economy," Cllr Forbes said: "We now have a moral duty to decarbonise it.
"But more than that we know climate change is already affecting everyone here in Newcastle – 20 of our warmest years have been since 1995 and we've seen what were supposed to be once in 100 year flood events happen multiple times in the last five years.
"So we need to act now and draw on the best brains we have available to us.
"Innovation, creativity and inventiveness are the hallmarks of cities with great universities and we know that the leaders of the future, those who will go on to great things and who will tackle climate change, are here, and they have ideas of what we can do that will have the greatest impact in the shortest amount of time – We must tap into that."
What did summit speakers say?
Speakers at the summit, which was held virtually due to ongoing Covid restrictions, included representatives of Newcastle and Northumbria universities who talked about both institutions' commitment to climate action.
Lucy Winskell, pro vice-chancellor for employability and partnerships at Northumbria University, said: "We are committed to researching and tackling the net zero challenge and working closely with our partners in Newcastle, as well as around the world, to make  a positive difference. 
"This event further showcased the importance of partnership and the power that students can have by exploring the carbon challenge, reflecting on their influence now and in their future careers, and by working together to develop innovative, sustainable routes to net zero."
Officers of the city's two student unions, along with sustainability specialists, then covered the existing work and opportunities for young people who are studying to help tackle the climate emergency.
Invest Newcastle offered an overview of potential careers in the new green economy, and how, as a major centre for the renewable, offshore and subsea energy industries, with world-leading research and development facilities, and over 5,000 energy related businesses, employing around 30,000 people, this is one of the best places to be to capitalise on that.
And there were contributions from staff at NE1, Newcastle Hospitals Trust, utility company Engie, and global financial institution The International Finance Corporation.
'Start small and build from there'
Cllr Clare Penny-Evans, Cabinet member for communities and climate change, who led a discussion of how "every action helps" said: "What we need is for everyone in our city to accept that it is our collective responsibility to tackle this, get involved, see the bigger picture, and aim high.
"But that doesn't have to be all in one go - Taking that first step is the most important.
"Make clear, positive change – Start small, build from there and together we can really start to solve this problem for the benefit of everyone."
Net Zero Innovation Challenge
Following the summit, many of those who attended are taking part in the week long Net Zero Innovation Challenge, which sees teams of students with a range of knowledge develop ideas for pragmatic, achievable measures that can have both meaningful impact on our carbon output, and be delivered in Newcastle.
Professor Julie Sanders, deputy vice-chancellor and provost of Newcastle University, said: "Young people's voices and student activism has been generative of so much positive action around the climate emergency so it is truly wonderful to have this event taking place.
"Through our students' ideas, learning and group work, there is the opportunity to coproduce tangible, solutions-led thinking to make Newcastle and the region a sustainable, just and inclusive place to live, work and study for the long term."
Find out more
For more information about Newcastle's net zero ambitions visit www.newcastle.gov.uk/netzero