15 November 2023
| | 2 min read
Students help create greener future
Young people with a passion for building a greener future have been taking a leading role in Newcastle's efforts to achieve net zero by 2030.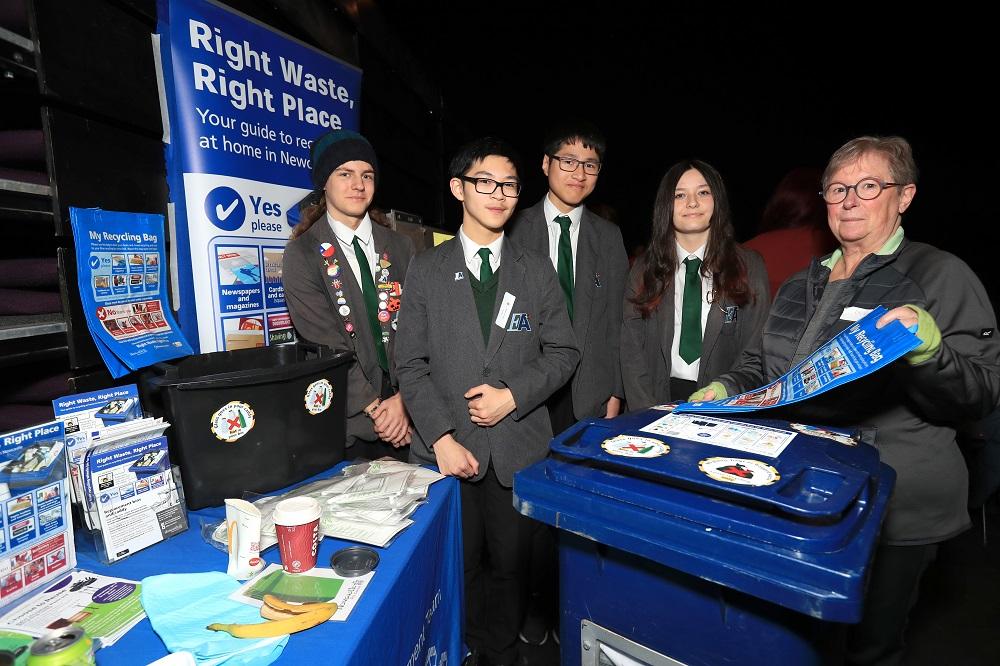 Around 85 students attended Newcastle City Council's Youth Climate Change Summit at the Northern Stage on Monday to share their ideas for tackling global warming and to find out more about exciting opportunities in the green sector.
Experts from a range of organisations delivered interactive workshops on the innovative work taking place in the city to rapidly reduce carbon emissions.
Cllr Marion Williams, Cabinet member for a Connected, Clean City at Newcastle City Council, said: "I love meeting young people who are passionate about protecting the planet and making a difference – it is truly inspiring.
"It is so important young people are part of these discussions and understand the vital role they can play in helping to shape our city's response to the climate crisis.
"The challenges we face around climate change is at the heart of everything we do and by working together we can create greener, healthier and more sustainable futures for everyone."
Cllr Nick Kemp, Leader of Newcastle City Council, said: "It's so important for young people to see that the Council is taking the fight against climate change so seriously.
"It's a global issue, it's a city issue and the future of our society will be shaped by the thoughts and imagination of our young people.
"I am delighted to see so many young people from schools across the city have taken part, playing an important role in helping to shape our climate strategy."
The students, aged between 14 and 18, took part in a series of workshops which focused on energy, transport, waste, nature and food.
They discussed what steps their schools, the Council, the city and individuals can take to reduce carbon emissions and safeguard the environment.
The sessions were delivered by officers from the Council, North of Tyne Combined Authority, Transport North East, Food Newcastle and BIND UK.
In the afternoon, staff from Greggs, Siemens and low-carbon energy service provider Equans spoke to students about the exciting career opportunities in the green sector.
Jen Hartley, Head of Economic Development at the Council, offered an overview of the growth of the green economy in the North East.
And Northumbria and Newcastle universities and Newcastle College provided information on the courses they offer.
The 'Net Zero Newcastle – 2030 Action Plan' sets out how residents, businesses and organisations are working together to achieve ambitious climate targets.
To find out more about the plan visit www.newcastle.gov.uk/netzero.