21 June 2019
| | 3 min read
Central Station road improvements
Work to improve access to Newcastle Central Station's short stay car park and provide more efficient bus routes in the area will get underway next week.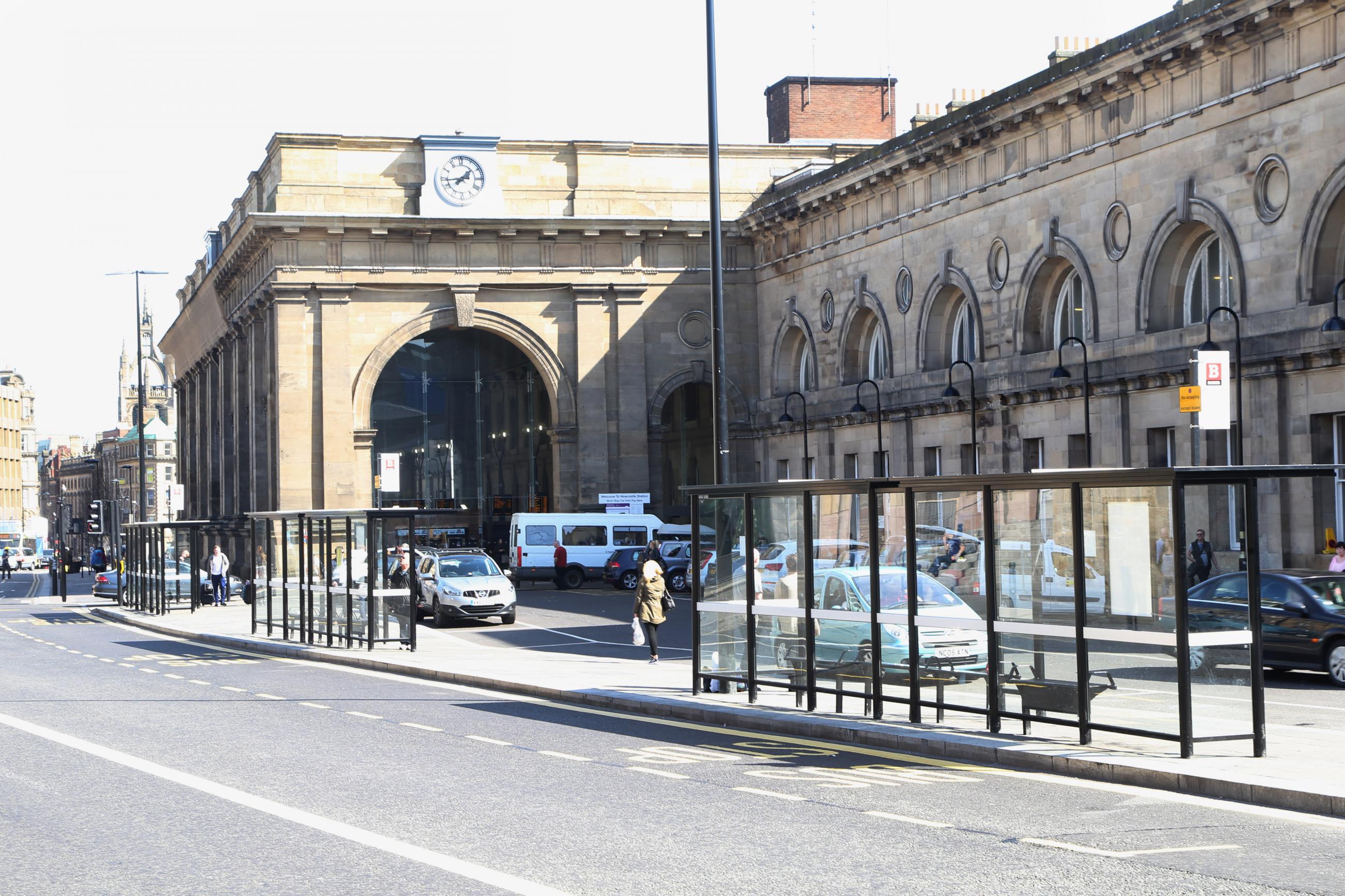 Minor changes to the road layout will streamline bus journeys and make it easier for drivers to exit from the short stay car park at the front of the station on Neville Street.
It will also help to link up bus priority measures, allowing for smoother journeys through this busy part of the city centre.
The changes are being made following a review of the road layout and in response to feedback regarding the current arrangements for access to and from the car park and drop off / pick up point.
Work will start from Monday 24 June and is expected to take around two weeks. Drivers are warned that there could be some delays during this time.
The changes involve extending the bus lane to the east of the station, next to the bus stops outside the Station Hotel, to link bus priority measures on Neville Street with those on Westgate Road.
The bus lane to the west of the station will be shortened so that it ends before the exit from the short stay car park to make it easier for drivers to join the road and avoid traffic into the car park being backed up onto Bewick Street, which can be the case at peak times.
Cllr Arlene Ainsley, cabinet member for transport and air quality at Newcastle City Council, said: "The roads around Central Station are among the busiest in the city centre, particularly in terms of public transport with hundreds of buses using these routes every day.
"The bus priority measures in the area, including the bus lane on Neville Street, are there to ensure public transport can operate smoothly and reliably for the many passengers who use these services.
"After reviewing the effectiveness of the measures and taking into account feedback about them, we are proposing changes to the Neville Street bus lane to help improve traffic flows in the area by making it easier for cars to exit from the short stay car park outside Central Station while ensuring buses keep to timetable."
Additional changes on Neville Street will see the loading bay restrictions amended so that they can only be used by goods vehicles and only for a maximum of 30 minutes to ensure that access for deliveries is available at all times.