4 August 2022
| | 2 min read
City centre traffic changes around Pilgrim Quarter development
A number of changes to traffic routes around a key city centre development will take place from next Monday (Aug 8).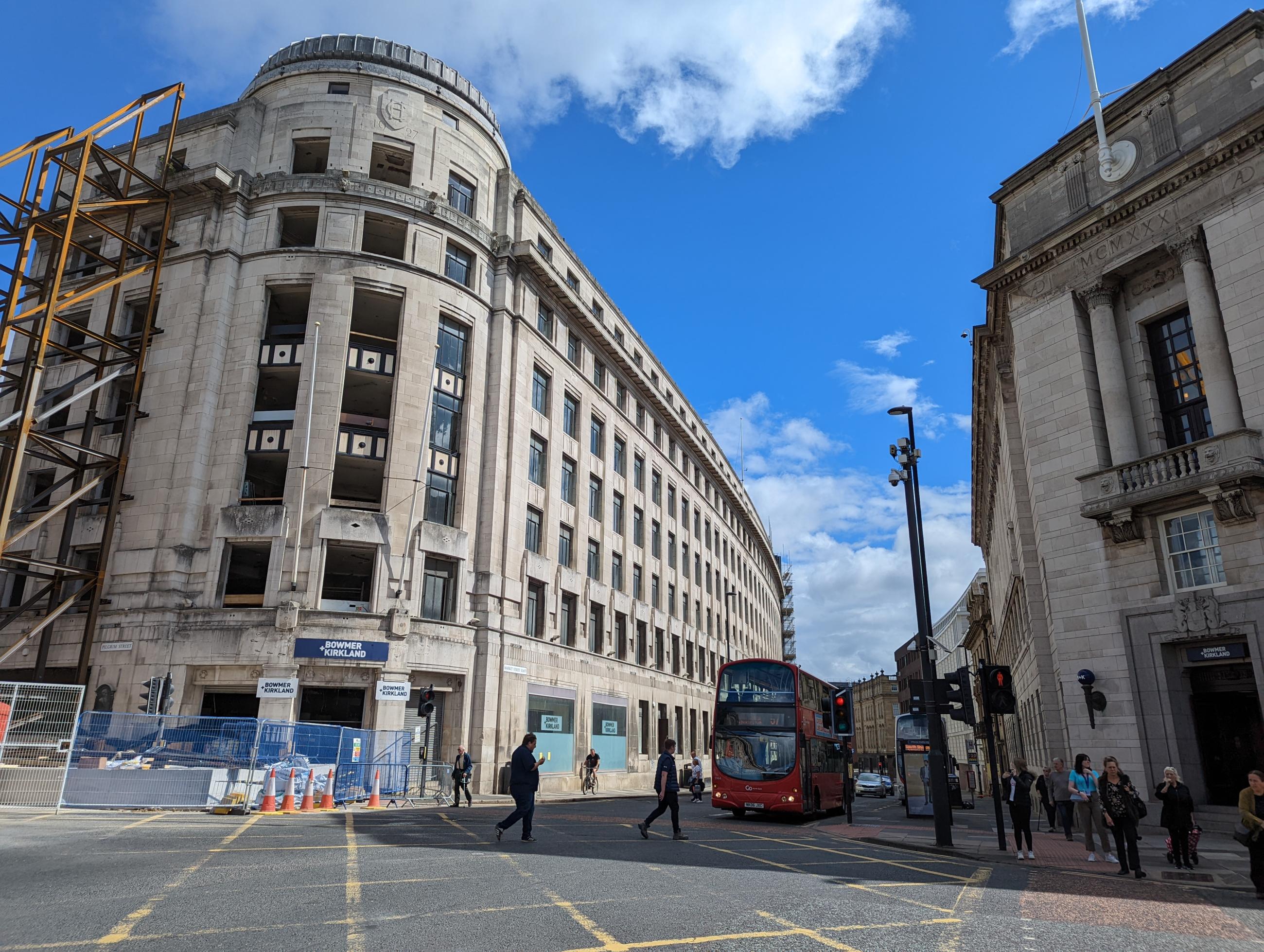 Temporary traffic management arrangements are in operation around the site on Pilgrim Street, where work is under way to build the new HMRC offices.
The development of the new state-of-the-art regional offices represents a major investment that will bring thousands of jobs into the city centre, supporting wider regeneration and growth and providing a welcome boost to local businesses.
As the development progresses, alterations are required to the traffic arrangements to facilitate the works and enable ongoing site access.
New arrangements will be in place from Monday (August 8) including:
Pilgrim Street will reopen to all vehicles in both directions between New Bridge Street West and Market Street, although southbound there will only be one lane rather than the previous two.
Market Street will close in both directions between Pilgrim Street and John Dobson Street to allow works to be carried out on the south side of the development site.
The one-way traffic flow on Worswick Street will be reversed to reduce the impact of the Market Street closure, so traffic will travel eastbound, from Pilgrim Street towards Carliol Square.
Bus passengers are advised that southbound bus stops on Pilgrim Street will remain closed as the footpath on this side of the street will not be accessible for pedestrians.
Bus services will also stop on Worswick Street for passengers getting off the bus while Market Street is closed.
Bus operators are aware of the changes and have put plans in place to enable services to continue to operate in this area of the city.
Taxi users will be able to use the taxi ranks on Hood Street once again as access to this street will reopen following the reopening of Pilgrim Street. The rank that has been in place on Worswick Street will be removed.
Servicing or delivery vehicles leaving the bottom of Northumberland Street will also be able to go back to their normal route via Pilgrim Street. Drivers are also advised that there will be revised loading restrictions in place and signed on Worswick Street.
All temporary arrangements will be kept in place while they are required as part of the ongoing development.