15 February 2022
| | 2 min read
City's e-scooter trial to be extended
Users of Neuron e-scooters are to be given more time to enjoy them in Newcastle following a decision to extend the city's trial.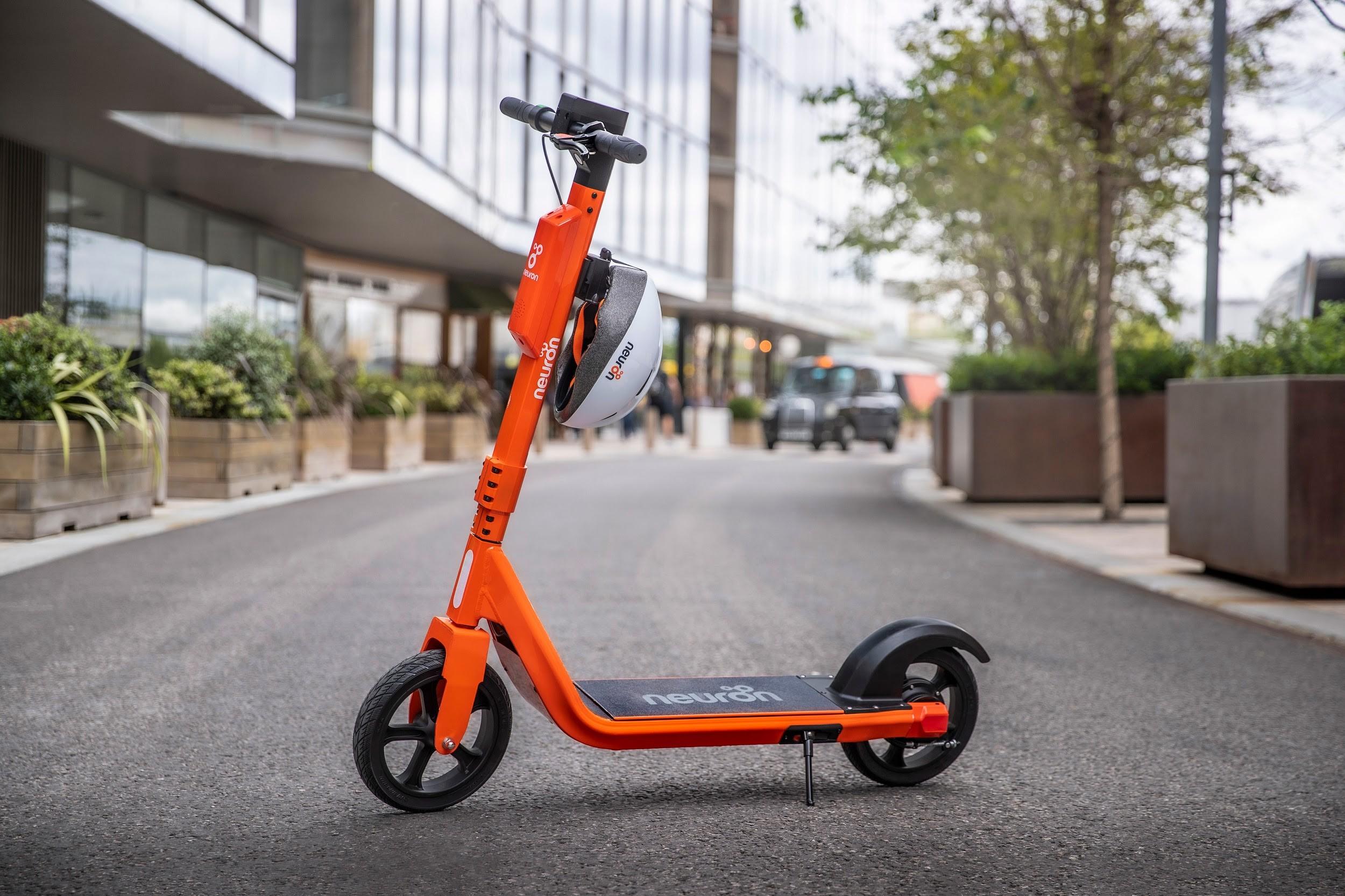 The orange e-scooters have become a regular sight in the city over the last 12 months, with thousands of people using them as a convenient way to travel short journeys.
Since the launch of the trial in February 2021, people have travelled over 500,000 miles on a Neuron e-scooter in Newcastle, with around a third of those trips replacing a car journey. The e-scooters have supported the local economy, with 55 per cent of riders making a purchase in a local business as part of their most recent journey.
The trial is among a number of similar trials taking place in areas across the country on behalf of the government. They are being used to gather information and evidence to inform a national decision on whether e-scooters could become a legalised form of transport.
Trials were due to come to an end over the next two months but the Department for Transport has now invited councils and e-scooter operators to continue until November 2022 to allow for further information and evidence to be collected.
Cllr Ged Bell, cabinet member for transport, development and neighbourhoods at Newcastle City Council, said: "We know that over the last 12 months, thousands of people have enjoyed and benefited from using the Neuron e-scooters that have been available in Newcastle.
"And, following the recent expansion of the trial into other areas of the city, we felt that extending the timescales was the right thing to do.
"Initially the scooters were only available in the city centre but, now that they are also in a number of residential areas, we believe this gives us the opportunity to understand more about the journeys people make on them and what role they could play in providing clean and sustainable transport options for local people."
Oliver Irons, Newcastle City Manager at Neuron Mobility, said: "We are thrilled that the e-scooter trial in Newcastle has been extended. Over the past year, thousands of people have used our e-scooters to get around the city and they have quickly become an essential part of Newcastle's transport mix.
"The e-scooters have been widely praised by users, and 88 per cent of our riders believe Neuron has created a positive impact in the city. We're proud to be contributing to Newcastle City Council's sustainability goals, and it is so encouraging that over 30 per cent of trips taken on a Neuron e-scooter have directly replaced a car journey.
"We look forward to continuing to provide Newcastle with a safe, sustainable and socially-distanced mode of transport."
Neuron's e-scooters are fitted with a number of safety features, including integrated helmets, and all users must agree to follow safe user guidelines when they sign up.
The Neuron team in Newcastle have worked closely with public sector partners, local employers, disability groups, and the city's universities to respond to any issues and help ensure the trial's success.
The team has also held regular events in the city, as well as TV and social media campaigns, to help educate people on how to use and park the e-scooters in a safe and responsible manner.
The decision to extend the trial means that users will be able to continue using the e-scooters in Newcastle until the end of November.