30 September 2021
| | 2 min read
Consultation on city centre traffic proposals
A consultation on proposed changes to city centre traffic arrangements closes in two weeks on Friday 15 October.
People are being encouraged to have their say on the plans, which affect some bus routes and stops as well as arrangements for taxi ranks, loading bays and on street parking.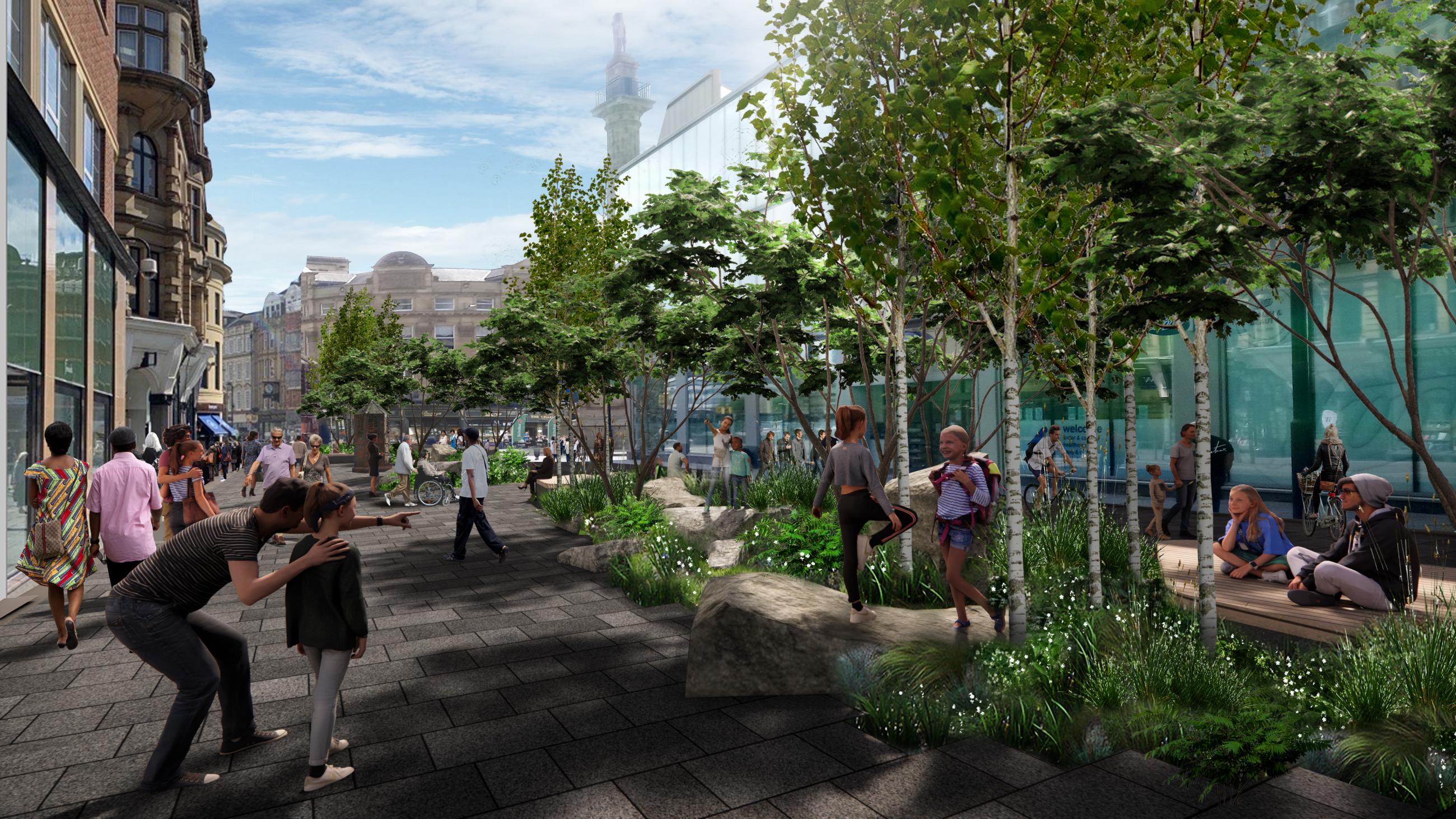 Newcastle City Council is seeking to make the changes to support a wider programme of investment, aimed at transforming what the city centre has to offer and supporting the recovery from the economic impact of the Covid-19 pandemic.
Cllr Ged Bell, cabinet member for development, neighbourhoods and transport at Newcastle City Council, said: "Transforming our city centre has been a long-held ambition and the impact of the pandemic has only reinforced the need for action to support our local economy and businesses.
"The proposals we are putting forward are designed to help achieve this by allowing the space within the city centre to be used differently, creating a more attractive place where people can spend time and enjoy what the city and local businesses have to offer.
"These changes would alter the way we travel around and use some of our city centre streets and we're asking for people's views on this before any final decision is made."
The proposals include changes affecting bus services and stops on Blackett Street, New Bridge Street West and the northern section of Pilgrim Street, new delivery, loading and parking arrangements and change to taxi rank locations.
Full details of the proposals and the chance to comment on them can be found on the city council website www.newcastle.gov.uk/citycentreimprovements.
Information is also available on the ground floor of the City Library and staff will be on hand to answer questions on Monday 11 October and Thursday 14 October between 11am and 2pm and on Friday 15 October between 3pm and 5pm.
For further information people are asked to visit the website www.newcastle.gov.uk/citycentreimprovements, email the council at citycentre@newcastle.gov.uk or telephone 0191 278 2767 to leave an answerphone message to request a call back.
The consultation closes at 5pm on Friday 15 October 2021.