3 September 2020
| | 2 min read
Council to start work on changes to encourage greener ways of travel
New measures to improve walking and cycling facilities will be installed on Osborne Road in the Jesmond area to encourage more people to walk and cycle in their local neighbourhoods.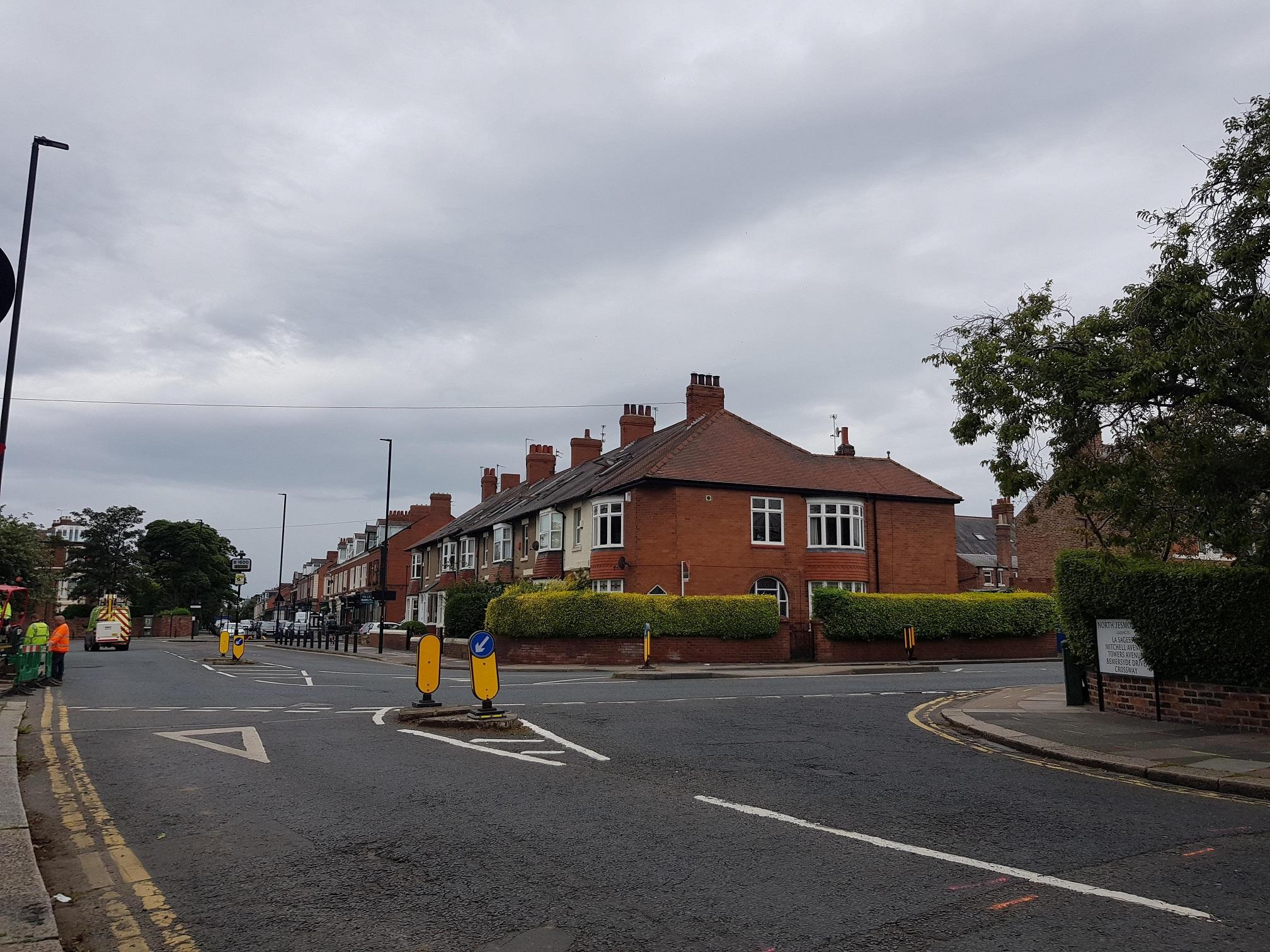 The improvements on Osborne Road, from Lyndhurst Avenue to Sanderson Road, include a new signalised junction installed on Osborne Road at North Jesmond Avenue with pedestrian and cycling crossings, as well as segregated cycle lanes in each direction along a section of Osborne Road. 
Raised footway crossings (kerb to kerb road humps) will also be installed on the adjoining side streets, making it easier and safer for people to cross and for pushchairs and wheelchair users to get around. This includes Newbrough Crescent, St George's Terrace, Tavistock Road, North Jesmond Avenue and Back Osborne Road.
A Newcastle City Council spokesperson said: "Osborne Road is a busy residential area with many schools close by, so it's a good location for safer and better walking and cycling facilities to encourage people to walk or cycle on local journeys, rather than driving. 
"As well as the important environmental and health benefits we aim for, we've also addressed some issues with a new signalised junction to help people cross the busy road. Crossings like this are particularly important for those who have impairments with their sight or mobility.
"There will be some disruption during the roadworks given temporary traffic signals and lane closures will be required." 
The scheme is part of the council's programme to make 'Streets for People' and ensure neighbourhoods have less traffic travelling through them. The aim is to improve walking and cycling infrastructure in local neighbourhoods to encourage healthier and greener ways of travel for short local journeys and follows on from engagement work with the local community that has taken place over recent years.  
The full package of changes include:
•    a new signalised junction at Osborne Road / North Jesmond Avenue with improved pedestrian crossing facilities and cycle signals
•    the introduction of with flow segregated cycle tracks
•    raised footway crossings at side streets
•    paving, kerb and drainage works
•    road resurfacing and associated road markings.
Construction will start from Monday (7 September). Most of the construction will take place weekdays between 8am and 4pm, but some occasional night-time and evening work will be required.
In order to carry out the works safely and efficiently, lane closures, temporary traffic signals and temporary road closes will be introduced as required. Access for people will always be maintained, with diversion routes in place at some points.
The project is one of a number of ways in which the city council is seeking to make neighbourhoods safer for local people, with lower levels of traffic and more opportunities to walk or cycle to schools, shops, parks and open spaces.
The council is keen to hear from people with suggestions for creating low traffic neighbourhoods where they live and is inviting people to get in touch with their ideas at transport@newcastle.gov.uk.